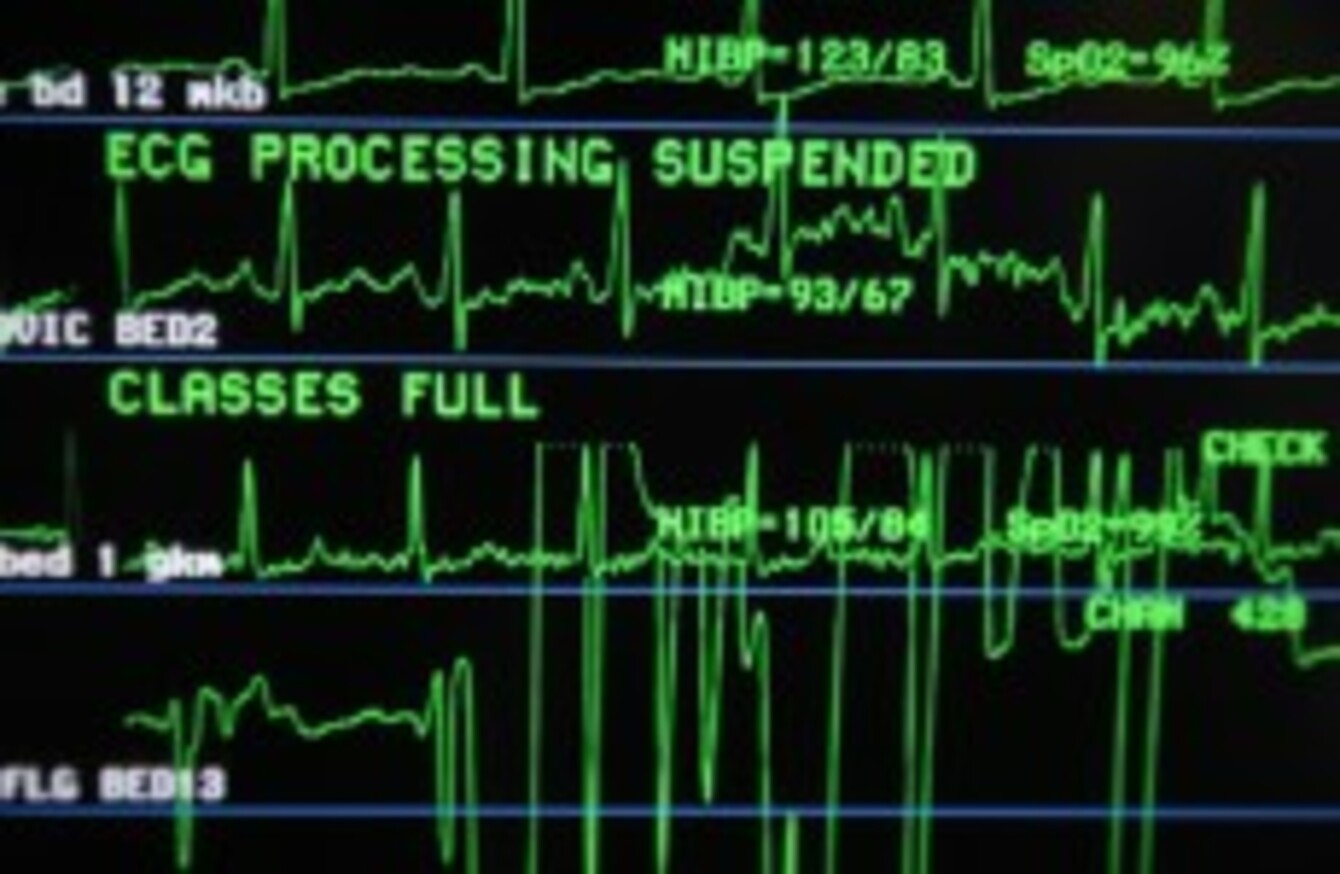 Image: John Birdsall/John Birdsall/Press Association Images
Image: John Birdsall/John Birdsall/Press Association Images
WE'RE A GROWING population and our lives are getting longer – with far fewer deaths from heart disease and better cancer survival rates.
And we're smoking considerably less than we did ten years ago, but drinking more.
That's the picture that emerges from a comprehensive Department of Health report on Ireland's health and medical needs over the last ten years. Call Health in Ireland: Key Trends 2011, the document brings together information on everything from child obesity to elderly care.
The report highlights a dramatic change in our hospital system, with the number of inpatient beds falling, along with the average length of stay in hospital, while day cases rise dramatically.
This is down to improved care and new medical technology allowing for less invasive treatments, the Department of Health said. However, it also warned that issues such as obesity and alcohol consumption "have the potential to undermine many of the gains achieved in recent years".
We've picked out some of the key figures on how the nation's health has changed over the last ten years*:
We have high opinion of our health – roughly 44 per cent of us say our health is "very good". The EU average is just 23 per cent.
Life expectancy at birth has risen by more than a year in the last decade. For men it is now 76.8, for women 81.6.
The birth rate has risen by ten per cent, a dramatic increase.
The death rate has fallen sharply by 28.1 per cent. This includes decreases in the death rates from several forms of cancer, and declines of around 40 per cent in the rate of deaths from heart disease and strokes.
Infant mortality has fallen by one-third.
The suicide rate has fallen by almost 20 per cent.
Cigarette smoking is down dramatically, to an average of just over 1000 a year per person aged 15 and over. Simultaneously, average alcohol consumption has risen to around 12 litres of pure alcohol annually – up from roughly ten in 2001.
Twenty-two per cent of nine-year-old girls are overweight, with eight per cent obese. For boys, 17 per cent are overweight and five per cent obese.
The five-year survival rate among breast cancer patients has risen by eight per cent, and now stands at 80 per cent.
There are now 11,159 inpatient hospital beds in Ireland – a 1.9 per cent drop since 2001. The average hospital stay also fell slightly to 5.9 days.
Meanwhile, the number of outpatient beds has risen by 140 per cent to 1,857, with a huge increase of 172 per cent in day cases.
*Figures are either 2001-2010 or 2002-2011, except in cases where figures cover several years, such as breast cancer survival rates.