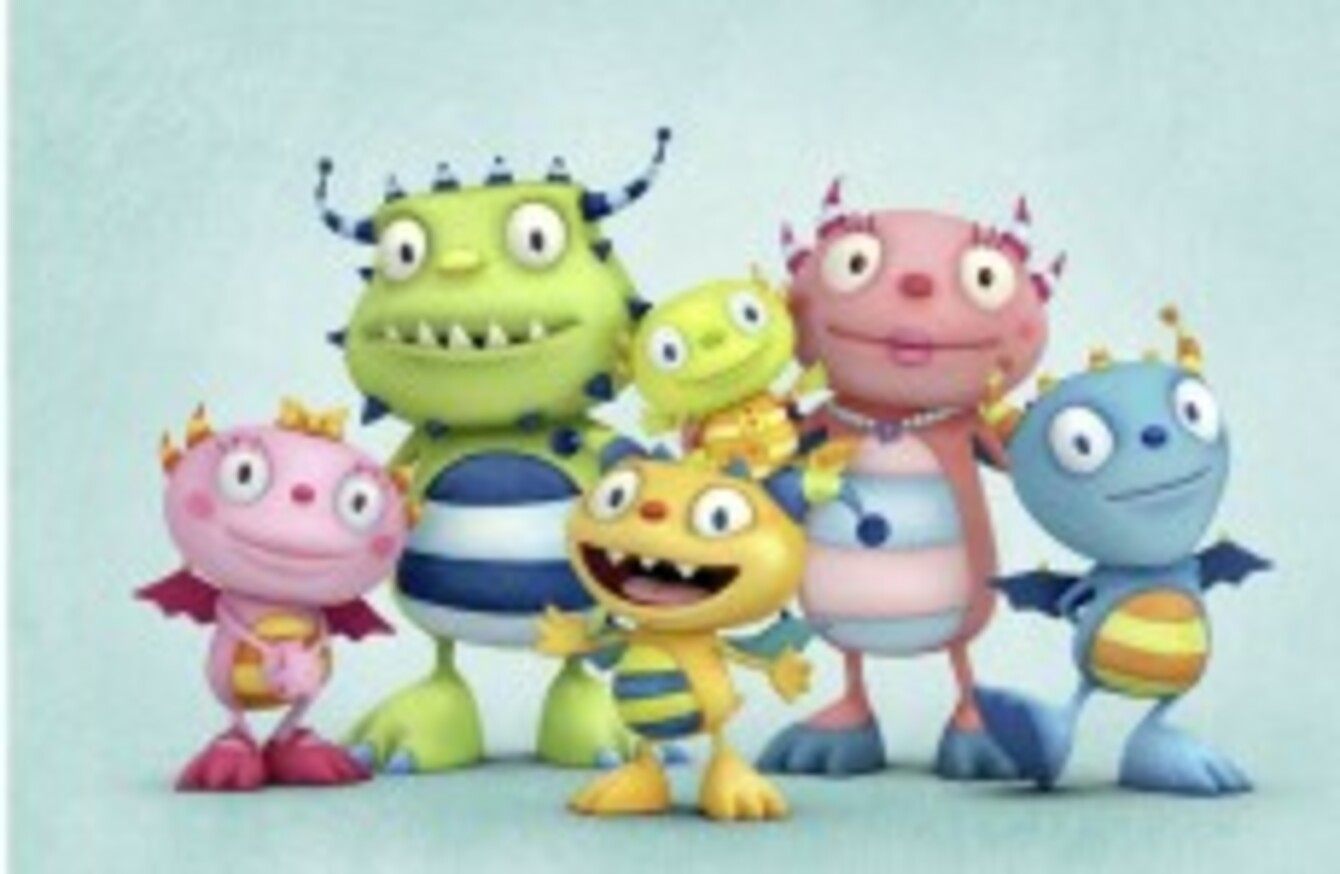 The Happy Hugglemonsters - coming to a Disney channel near you in 2012
Image: via Brown Bag Films
The Happy Hugglemonsters - coming to a Disney channel near you in 2012
Image: via Brown Bag Films
THE AWARD-WINNING Irish animation company Brown Bag Films is to produce a new computer-generated animated series for pre-schoolers which will air on the Disney Junior channel in over 150 countries next year.
The company – which produced the Oscar-nominated Give Up Yer Aul Sins – has developed the The Happy Hugglemonsters which is based on the book I'm a Happy Hugglewug by Irish author and illustrator Niamh Sharkey.
The series is aimed at pre-schoolers and centres on five-year-old Henry Hugglemonster and his loving and rambunctious monster family including older brother Cobby, slightly older sister Summer, and baby brother Ivor.
"It is great to work with home grown talent like Niamh Sharkey and to bring an original idea like this to a global Disney Junior audience is hugely satisfying for all involved," CEO of Brown Bag Films Cathal Gaffney said.
The series is being billed a guide to pre-school life – monster style. A total of 52 11-minutes shows will be developed and produced at Disney's London-based production hub.
The shows will then air on the Disney Junior channel in the autumn of next year in over 150 countries worldwide.
Beth Gardiner, the vice president of production and development at Disney Junior, said: "Seen through our five year old hero Henry Hugglemonster's eyes, the series delivers comedic and emotional storytelling with a monstery twist that pre-schoolers can really relate to; perfect for Disney Junior."
The project was funded by the An Bord Scannán na hÉireann which said today it was delighted with the news.
"IFB investment in projects of this nature allows Irish companies to develop Irish talent which contributes to the long-term stability of Irish companies, creating jobs and enabling these companies to compete and flourish in the international market place," Board CEO James Hickey said.