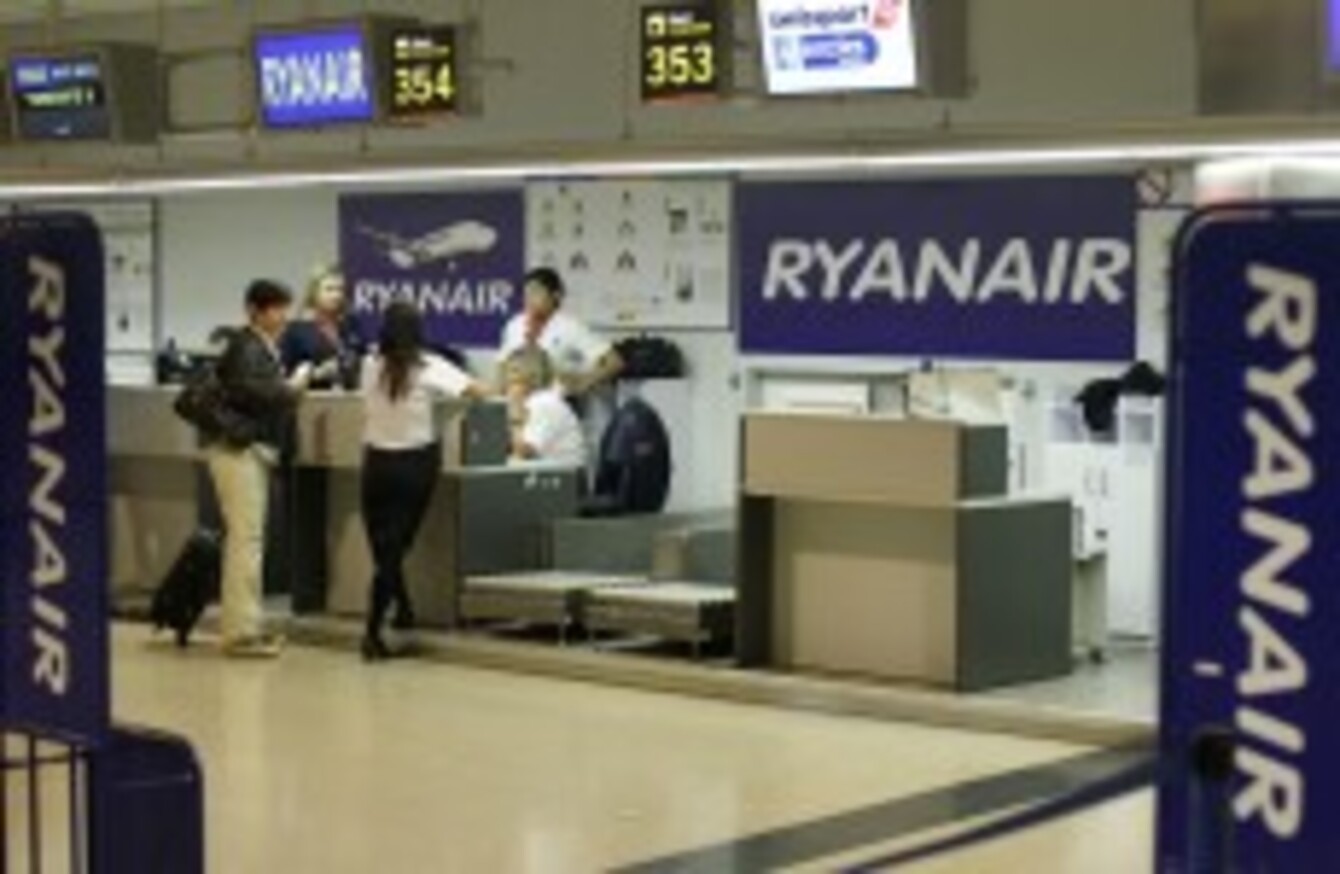 Image: Paul White/AP/Press Association Images
Image: Paul White/AP/Press Association Images
AVIATION AND TRANSPORT authorities from Spain and Ireland met today to discuss safety standards at Ryanair.
A delegation from the Spanish Ministry of Development travelled to Dublin to talk with representatives of the Irish Department of Transport and the Irish Aviation Authority about its safety concerns about the budget airline.
The Irish delegates assured their Spanish counterparts of the IAA's "rigorous oversight" of Ryanair's operations and their satisfaction with the company's safety standards, which they say are "on a par" with the safest airlines in Europe.
The assurances were required after a number of Ryanair aircraft citing technical difficulties made unplanned landings in Spain this month.
An invitation has been extended for Spanish authorities to send representatives to the IAA for a special briefing on its dealings with Ryanair. A Memorandum of Understanding will also be drafted to ensure increased cooperating between Spain and Ireland.
As part of that agreement, it has been agreed that the circumstances of a specific incident in Madrid airport on 16 September would be jointly examined by the IAA and its Spanish equivalent, AESA.
According to local media, a Ryanair flight from Paris was forced to make an emergency landing in the capital city because of technical problems on Sunday. The plane was bound for Tenerife and the nature of the difficulty was not revealed.
Ryanair has welcomed the joint statement by the Transport ministries, adding that it has invited the Spanish Ministry to send a team of inspectors to Dublin "to correct any (misplaced) concerns about Ryanair's compliance with Europe's highest operating and maintenance standards by providing them with unfettered access to Ryanair operating, maintenance and flight training facilities and unlimited access to Ryanair's safety, flight management, engineering and maintenance personnel".
CEO Michael O'Leary had previously hit back, accusing Spanish authorities of allowing the leaking of false information.