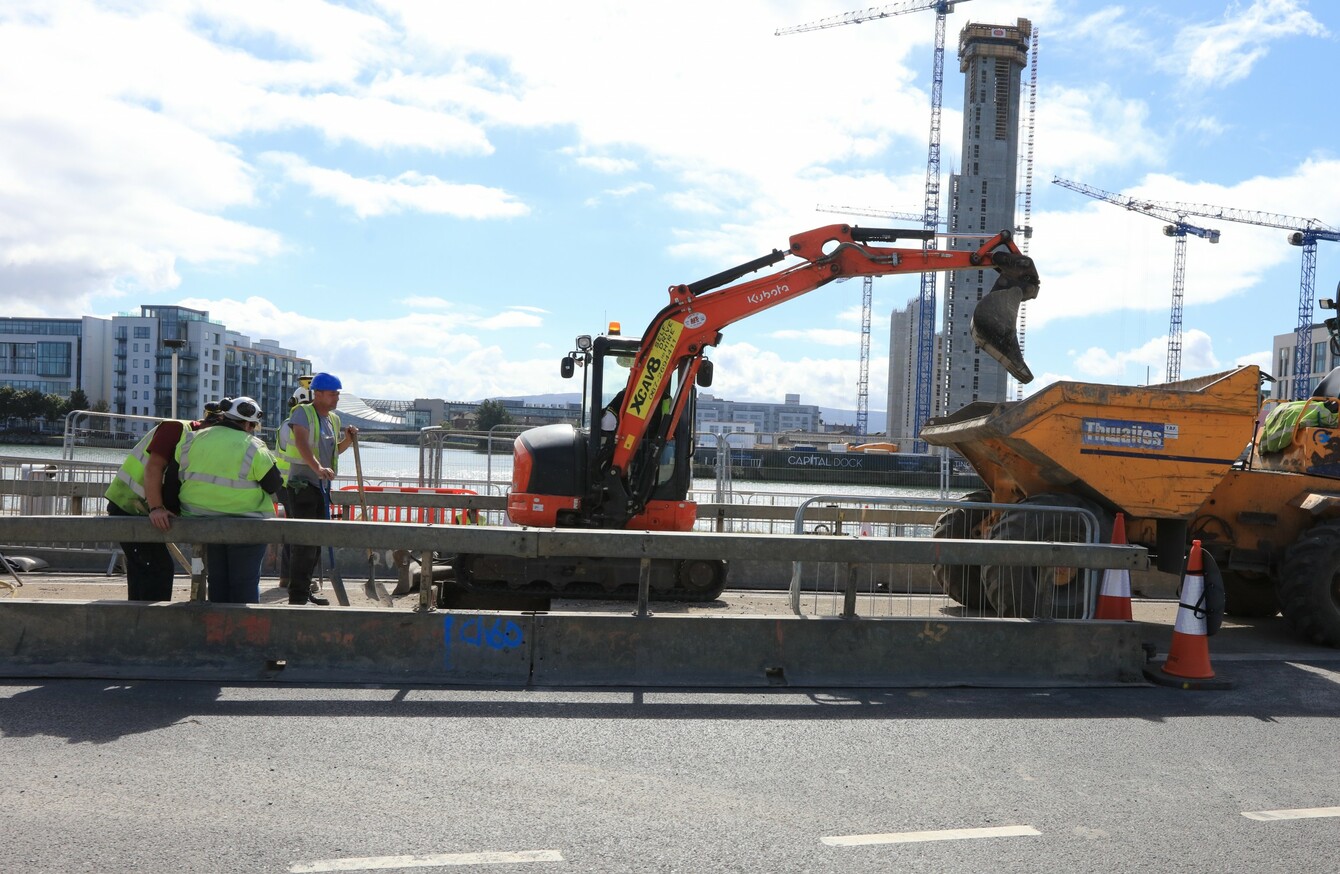 Image: Eamonn Farrell
Image: Eamonn Farrell
DESPITE A SURGE in construction sector jobs over the past three years, the number of tradespeople looking for work in Ireland still outstrips the number of roles available.
Since November 2014, jobs postings for skilled construction workers have jumped by 44%, with specific trades seeing big spikes in job availability, according to jobs listing website Indeed.
There are nearly twice as many roles available for skilled carpenters compared to two years ago, while the numbers of jobs for electricians and plumbers has risen by around 30%.
However, new data published by Indeed has shown that there is stiff competition for jobs in the Irish construction industry.
According to Indeed economist Mariano Mamertino, there are still three workers to every one job in the building sector.
He added that it is mainly carpenters, electricians and plumbers competing for the limited roles available.
"While there is clear evidence of growth in the construction sector, our data gives rise to concern that the acceleration is not happening quickly enough," he said.
"This is good news for employers looking for skilled talent – they have a healthy pipeline from which to pluck – (but) jobseekers in these skilled roles will face stiff competition.
"This is likely to be part of the reason this group of workers forms the largest group on Ireland's Live Register."
According to the CSO, craft occupations, which includes skilled tradespeople, accounted for nearly one-tenth of the Live Register last year despite a reduction of over 11,000 throughout the year.
Sector growth
There has been significant growth in construction activity on Irish shores since the sector hit a low in 2009.
An Ulster Bank construction PMI released last year pointed to a continued pick-up in residential, commercial and civil projects.
After hitting a low of 96,000 workers in 2013, employment in the construction sector has also bounced back over the past few years.
There are now 130,000 people working in the area, according to CSO data. However, this figure is still well short of the 270,000 peak the sector hit during the height of the property boom in 2007.
Ireland's Construction Industry Federation has stated that it believes the area can generate 112,000 additional jobs over the next three years.
Mamertino said although more growth is expected in the sector, the level of employment is unlikely to return to levels seen during the Celtic Tiger.
"A careful balancing act needs to be maintained so there is enough talent in the marketplace to meet the expected upsurge in demand – while also ensuring that unemployed construction workers are able to get jobs right now," he said.
Last year, a survey of those in the construction industry showed that around two-thirds of construction companies were having issues finding staff with the correct skills – a sharp increase on 2015 when less than half of those polled highlighted this problem.
Written by Killian Woods and posted on Fora.ie