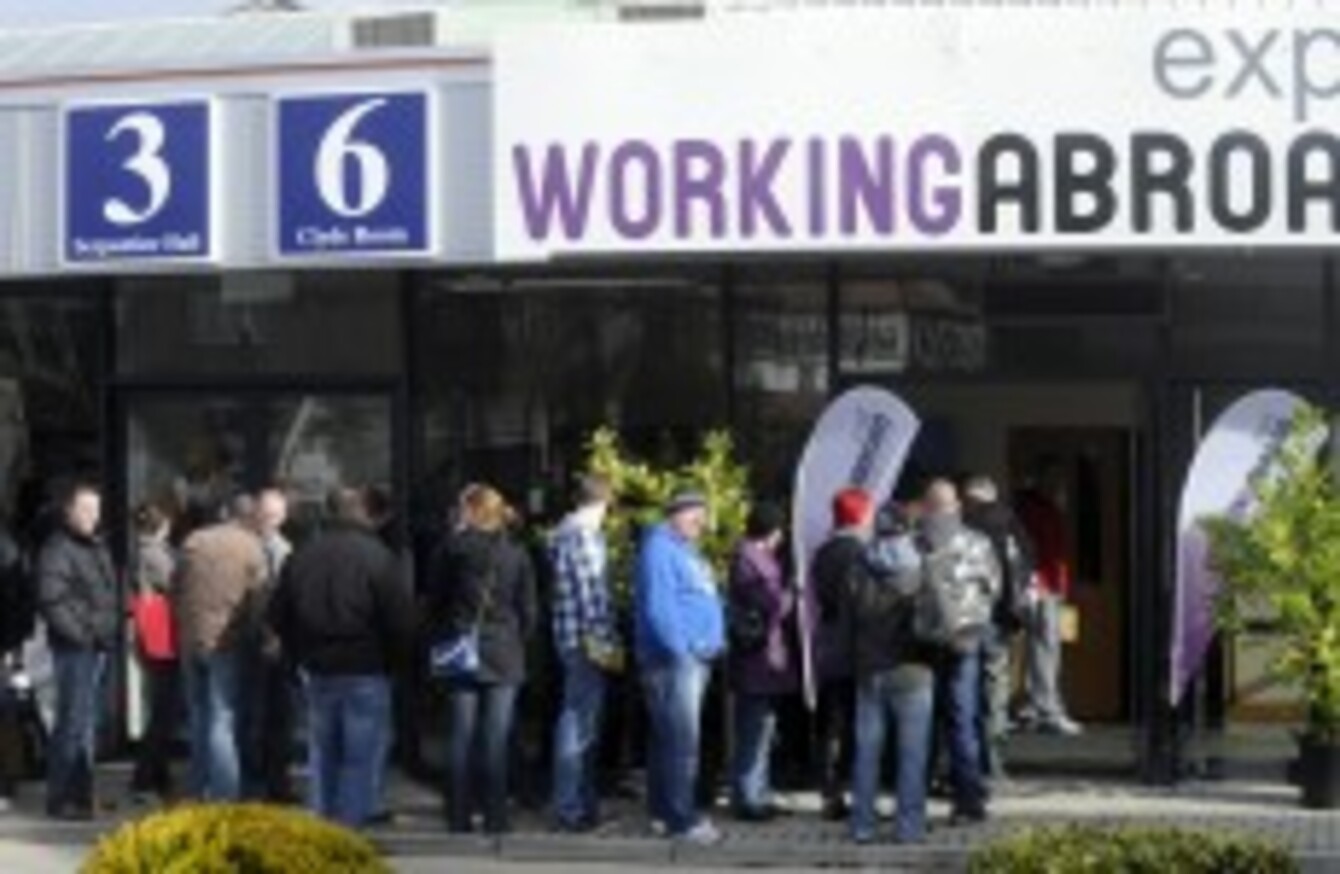 Image: Photocall Ireland
Image: Photocall Ireland
IRELAND'S 20-SOMETHING POPULATION has declined by nearly a quarter in the last five years.
Over the last few weeks, we have discussed the impact this has had on Ireland. But what about those abroad?
We asked some emigrants the following questions:
1) How do you see Ireland since you left?
2) Do you plan on coming home?
3) What would make Ireland more attractive to come back to?
The early results are fairly stark.
Down under
Matt* left Ireland for Melbourne around two years ago. He had nobody waiting on the other side of the world when he and his girlfriend left after he was offered a work transfer.
Having settled, he feels the bad news makes it overseas more than the good.
"Being perfectly honest, Ireland certainly seems like a different place since I left nearly two years ago.
"Tragedies on the news and deaths are appearing much more frequently when catching up on what's happening. However, we only ever hear about the bad things and living overseas shows Ireland in a pretty negative light."
He says that any plan to come home will have to wait until after his initial contract is up.
"I can't see myself coming home in the next few years, I fell into a great opportunity of a job transfer to Australia with permanent residency on the horizon, so I definitely want to see out my initial contract."
As with anyone abroad, the attraction of Ireland lies more in people than anything else.
"Wanting to be with family and friends. I'm visiting home for the first time since leaving 2 years ago in a month so I'm definitely looking forward to the holiday.
"With my current job situation, Ireland doesn't offer me many long-term opportunities. Perhaps, if I changed my career, Ireland could certainly offer me a lot and want me to come home.
Until then, I feel I'll only be home if homesickness gets the better of me. It's obviously easier to stay in touch over Skype and Facebook but missing the big family events can certainly take is toll over time.
Christchurch
Ann* is less likely to be home. Since heading to New Zealand three years ago, she says she says Ireland as "a mess".
On the subject of coming home, she is unequivocal.
"No (I don't plan on coming home).
That's saying a lot because I currently live in Christchurch. I'd rather live in a city that literally fell down than come home and face that mess.
On what would bring her home, there is an extensive list.
"Job opportunities in my field.
"I spent five years studying in two of Ireland's best universities and I had to go all the way to the other side of the world to find an employer that values my skills.
"After I graduated I spent a full year on the dole in Dublin, trying my best to find a job.
I couldn't face that degrading line of desperation at the social welfare office any longer, so I left.
"That was a good decision for me because I now work for a District Health Board that is recognised internationally as a leader in health service delivery. I love my job and I'm proud of what I've achieved in the three years since I made the move."
Salary expectation
"My current income allows me financial independence I never had before. I can afford essentials like rent, transport costs, bills, doctors and dentist visits. I can also afford my hobbies, meals in nice restaurants, weekends away, holidays and trips home. On top of all that, I'm saving a good amount.
"What would my life be like if I moved home tomorrow? No job, no income, no independence, unable to afford essentials, living back home with mam and dad, with my savings withering away to nothing.
"Why would I willingly choose that life for myself?"
Essential services
"I pay $23 to see the GP here. A prescription costs $5. I paid $125 for my car insurance. I'd like to see an Irish car insurance company match that quote!
"The public health service here is one of the best in the world, the midwife-led maternity care is truly impressive. Health insurance is actually affordable and child care doesn't cost as much as a mortgage.
"I do realise that no country is perfect, New Zealand has it's own flaws. They just seem so minor in comparison to Ireland's.
It's a real shame. Ireland is my home, I just can't live there.
Have you left Ireland? Would you like to come home? Have you come home? Email paulhosford@thejournal.ie with your story.