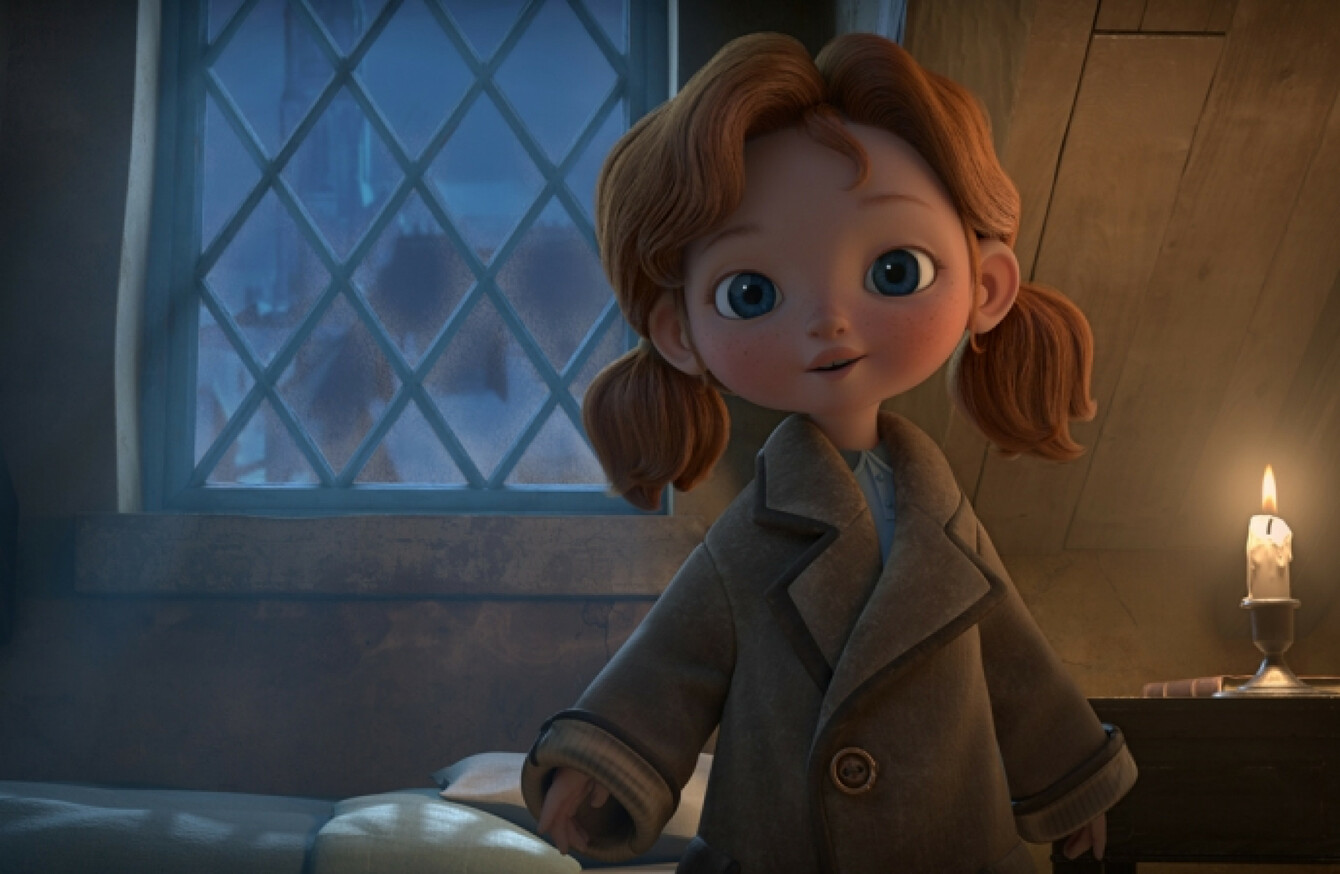 THE IRISH FILM Board has agreed to provide more than €3 million for a number of new Irish projects.
In the third quarter of this year, it approved funding of between €9,000 and €650,000 for 43 projects including movies, documentaries and television productions.
Brown Bag Films received €100,000 for the production of an animated holiday special called 'Angela's Christmas'. The half-hour CG film is based on the popular children's story by Frank McCourt, inspired by a story his mother told him as a child.
It stars Ruth Negga in the role of Angela's mother and Lucy O'Connell as Angela and it set in the 1910s. Brown Bag Films describes it as a "funny, heart-warming and poignant story about the power of family and the innocent desire of a child to ensure everyone is safe, warm and loved at Christmas time".
Its creative director Darragh O'Connell said the animation will have viewers "laughing and crying".
"The story lends itself beautifully to animation and we are so excited to share this with audiences around the world."
Screenwriter Stefanie Preissner, who just recently launched a new book, Why Can't Everything Stay the Same? has received €16,500 for the development of a book adaptation called closerthanthis [sic], which will be made by Parallel Film Productions.
The story focuses on Dublin twins who grow up with biological comparisons to themselves and struggle with finding their own identity and learning how to be enough as individuals.
Director Neil Jordan and Metropolitan Film Productions received €650,000 for their production of a new feature film, The Widow.
Irish actor Stephen Rea is among the cast members in this film which follows a young woman (played by Chloe Grace Moretz) to Manhattan and tells the story of her friendship with an elderly widow (played by Isabelle Huppert).
Rea's character, a private investigator, is hired to look into the widow who may not have the best intentions in this new friendship. Trinity News reported last month that filming for the movie would take place at Trinity College's climbing wall in its sports centre.
Other projects that received funding from the Irish Film Board include a development for entitled Missing, Presumed.