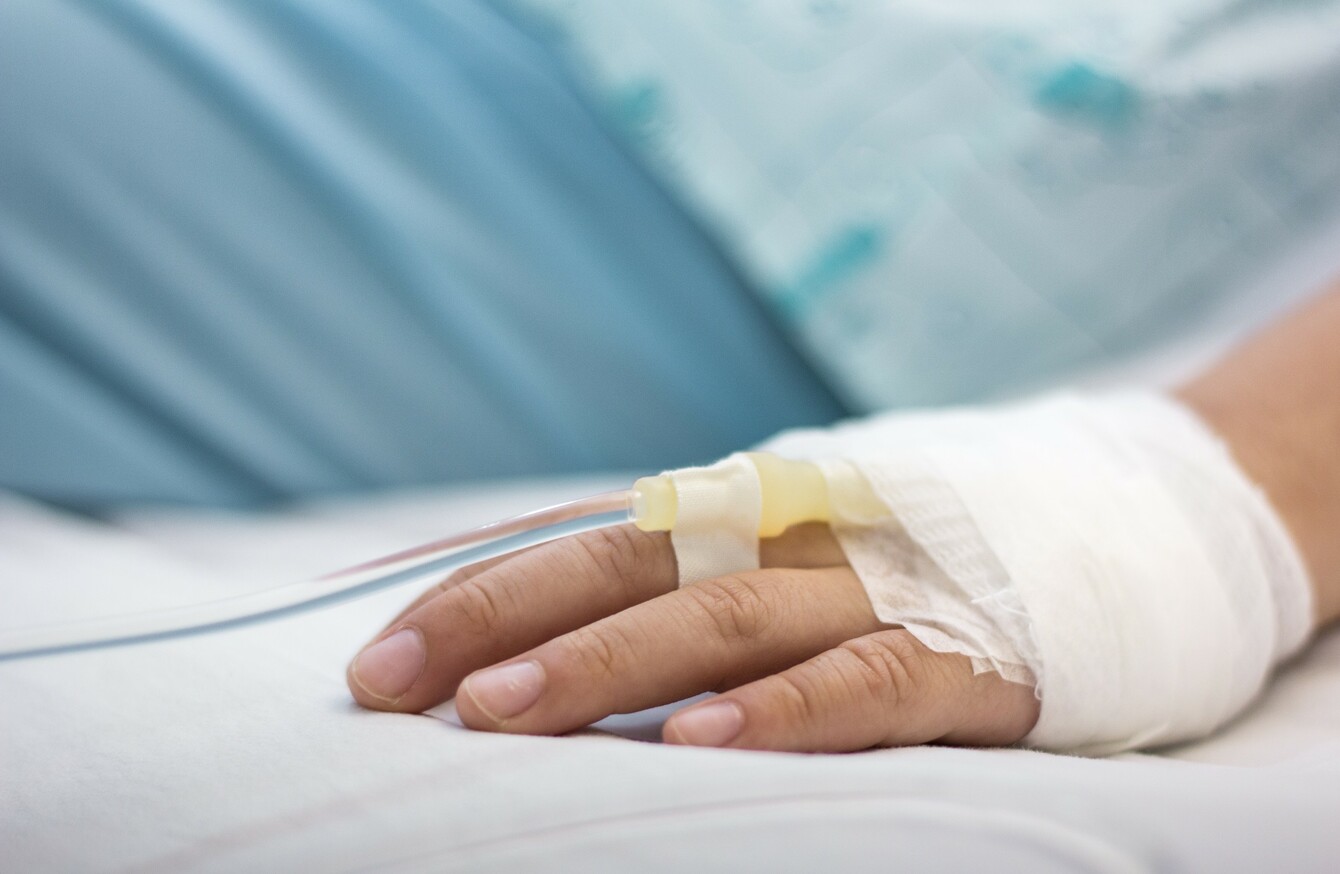 Image: Shutterstock/TTshutter
Image: Shutterstock/TTshutter
THE PRESIDENT OF an Irish medical organisation has lamented the state of Irish hospitals, saying that the public had become numbed by continuous bad news and that the system is "rationing health care" to patients.
The thousands of extra acute beds needed in Ireland is equivalent to six large hospitals – the size of the Mater University Hospital, or Cork University Hospital, according to the Irish Hospital Consultants Association (IHCA).
Dr Tom Ryan, president of the Irish Hospital Consultants Association (IHCA) made his comments today at the organisation's annual conference in Kilkenny. Minister for Health, Mr Simon Harris and hospital consultants from across Ireland are in attendance at the event.
Dr Ryan said:
The public has become immune to never-ending stories on the 'crisis' in our acute hospitals. However, the many unresolved problems in our hospitals are now at such a critical level that patient safety is compromised on a daily basis.
"Many of our hospitals are running at an internationally unacceptable occupancy rate of more than 95% which has an adverse impact on patient safety."
The international recommendation for hospitals is that they should maintain an occupancy rate of 85%, keeping more than one in ten beds free in case of a medical emergency.
Recently, the Irish Medical Organisation (IMO) said that the shortage of acute hospital beds is causing chaos in emergency departments.
The IMO said that patients who need to be admitted have nowhere to go and are left in overcrowded emergency departments. Their chairman Dr Peadar Gillian said:
The problem is actually quite simple. Our population is rising and we have cut 1,600 public beds from our hospitals.
Dr Tom Ryan echoed his comments today, saying "we have a failing hospital system which is rationing healthcare to patients".
He continued:
"The reductions in acute hospital and ICU beds and the cumulative cuts in investment for equipment and infrastructure have resulted in a stark mismatch between patient needs for care and the means to deliver it."
When the first priority of a hospital is to be 'within budget', then the result is longer waiting lists, trolley crises, overcrowding, cancellation of essential surgery and poor patient safety and care.
"There is an urgent need to strengthen healthcare governance in Ireland. Patient safety should be the first priority in all our hospitals and therefore each hospital and Community Healthcare Organisation should have a board, which includes patient representatives, GPs and practising consultants to which the management is accountable.
"This is not the case at the moment," said Dr Ryan.
"There is real opportunity in the proposed 10 Year Healthcare Strategy to address the critical shortage of hospital beds, support services and frontline staff, in order to provide care for the increased number of patients arising from our growing and ageing population.
"The strategy must include a blueprint outlining the increased capacity and a yearly commissioning timetable. Anything less than this means that the strategy will be seen as a 'fudge' that could set healthcare back for decades," concluded Dr Ryan.