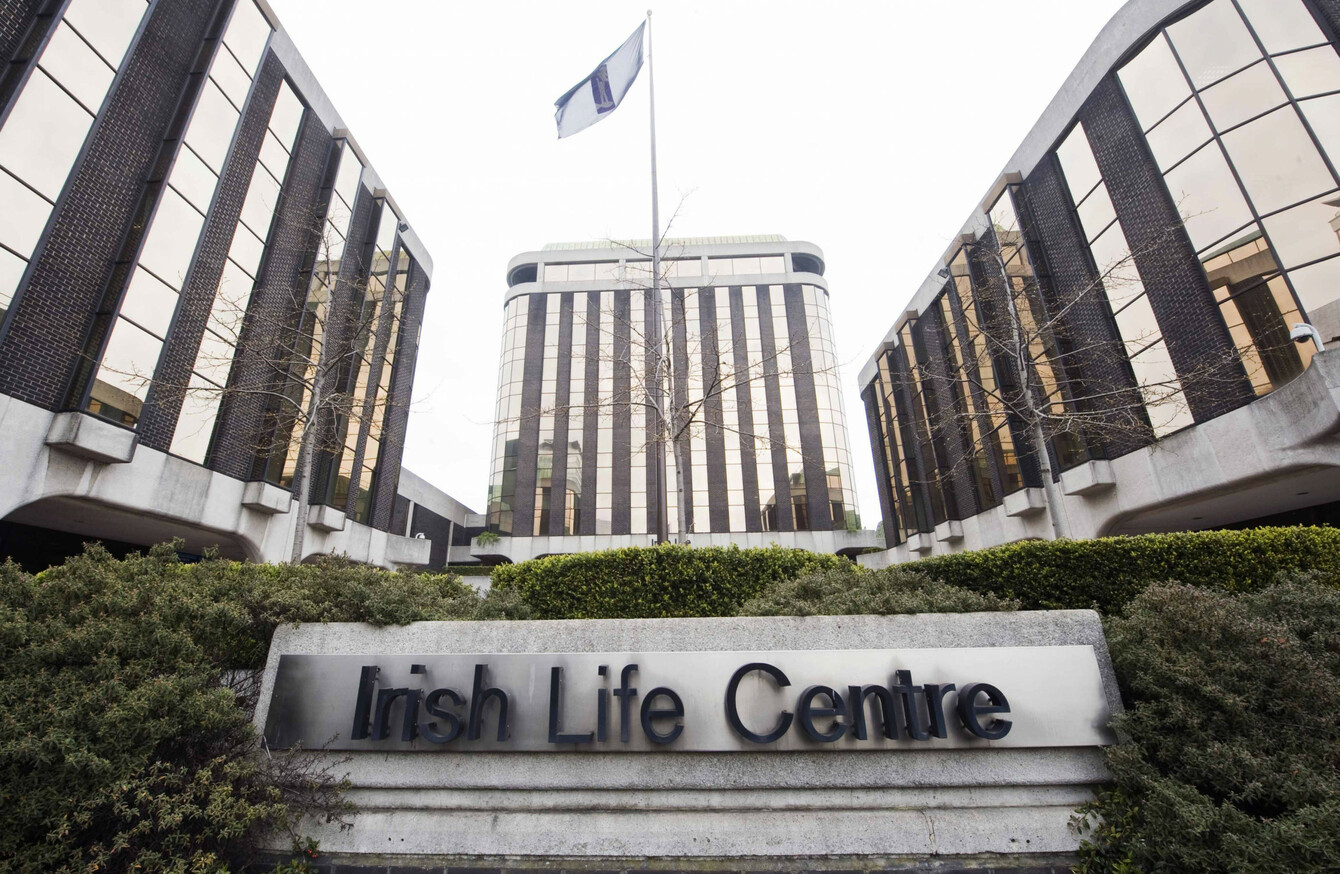 Image: Laura Hutton via RollingNews.ie
Image: Laura Hutton via RollingNews.ie
WORKERS AT THE country's largest pension provider, Irish Life, are to strike for 24 hours on Thursday over the closure of one of its staff pension schemes.
Following a vote in favour of industrial action, close to 800 Irish Life members of the Unite trade union are to strike on Thursday.
The stoppage will last from 12.01am until 11.59pm, with pickets placed outside the Irish Life offices in Dublin on Lower Abbey Street and Dundalk in Finnabair Industrial Estate from 6am to 6pm.
A rally will be held outside the Irish Life Dublin offices from 12pm to 2pm. 

The dispute centres around the company's unilateral decision to close its defined benefit pension schemes as of 30 June.
Unite says the scheme has over 3,300 members, including pensioners and deferred members.
Commenting on the decision to strike, Joe Conroy, chairperson of Unite's Irish Life Committee said: "As the country's largest pension provider, people up and down the country trust Irish Life to ensure their pension security in retirement, yet the company is threatening the pensions security of its own workers."
Unite regional coordinating officer Richie Browne noted that the company has not engaged with the trade union regarding alternatives to their unilateral decision to close the scheme as of 30 June.
He said this has left members with no option but to take industrial action in the absence of meaningful talks.
Irish Life reaction
In a statement to TheJournal.ie, Irish Life said that following a review of the liabilities and costs of the two defined benefit schemes – Irish Life Staff Benefits Scheme and Canada Life Irish Pension Scheme – it made the decision to send future accrual on these schemes.
"After significant engagement and discussion over the last 18 months with employee representative groups, employees and union representatives, reflecting a wide range of inputs from members as well as independent experts, the company signed a legal agreement with the schemes' trustees," the statement said.
"In January 2018, the company confirmed to its staff and the union that the defined benefits schemes will close to future accrual with effect from 30 June 2018."
Between now and June, the company remains open to engaging and negotiating with the union on the future defined contribution offering for those employees currently in the Defined Benefit schemes, and will continue to engage with the employee representative groups.
"We're very disappointed that the strike is happening and, while we do not expect any significant disruption to service, we would like to apologise to any customers who may be affected."