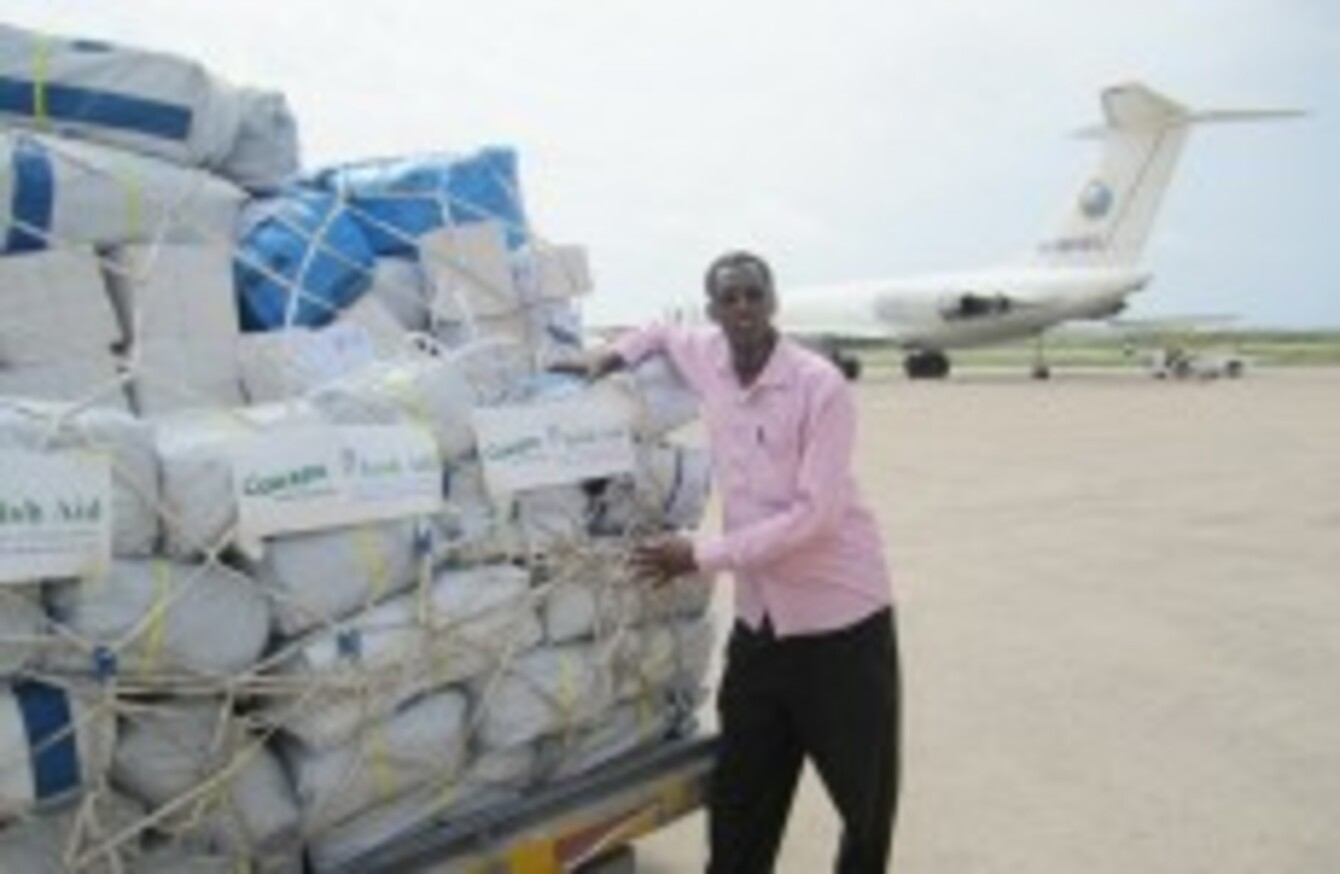 File photo: Emergency humanitarian supplies are unloaded in Mogadishu
Image: Photocall Ireland
File photo: Emergency humanitarian supplies are unloaded in Mogadishu
Image: Photocall Ireland
A COMPANY WHICH created a database of information about the Irish non-profit sector has announced that it's to close with the loss of five jobs.
The Irish Nonprofits Knowledge Exchange (INKEx) is a repository for regulatory and voluntarily disclosed information, but recently stopped ceased operations because of funding issues.
It collected data from non-profit oganisations and charities around the country and made it available in order to improve transparency and disclosure.
Information on funding in the sector, what people are being paid and where money is going was all collected by the INKEx, while it also identified trends within the sector.
Chief Executive Patricia Quinn told TheJournal.ie that government funding for the project was pulled early, despite promises in writing that it would continue.
She said that the decision to close was made last week, even though it was clear for the past six months that it would come to this.
She also questioned the wisdom of two arms of one sector – regulation and policy – being looked after by two different government departments. The Department of the Environment has responsibility for policy in the non-profit sector, while the Department of Justice is responsible for regulation.
The company has been trying to put alternative funding in place since the middle of last year and was able to continue for the first part of 2012 thanks to donations from charities, philanthropies and private companies, and from the sale of data.
A major private philanthropy had agreed to consider match-funding the government's contribution for the next three years, but the Ministers for Justice and Environment declined to offer funding.