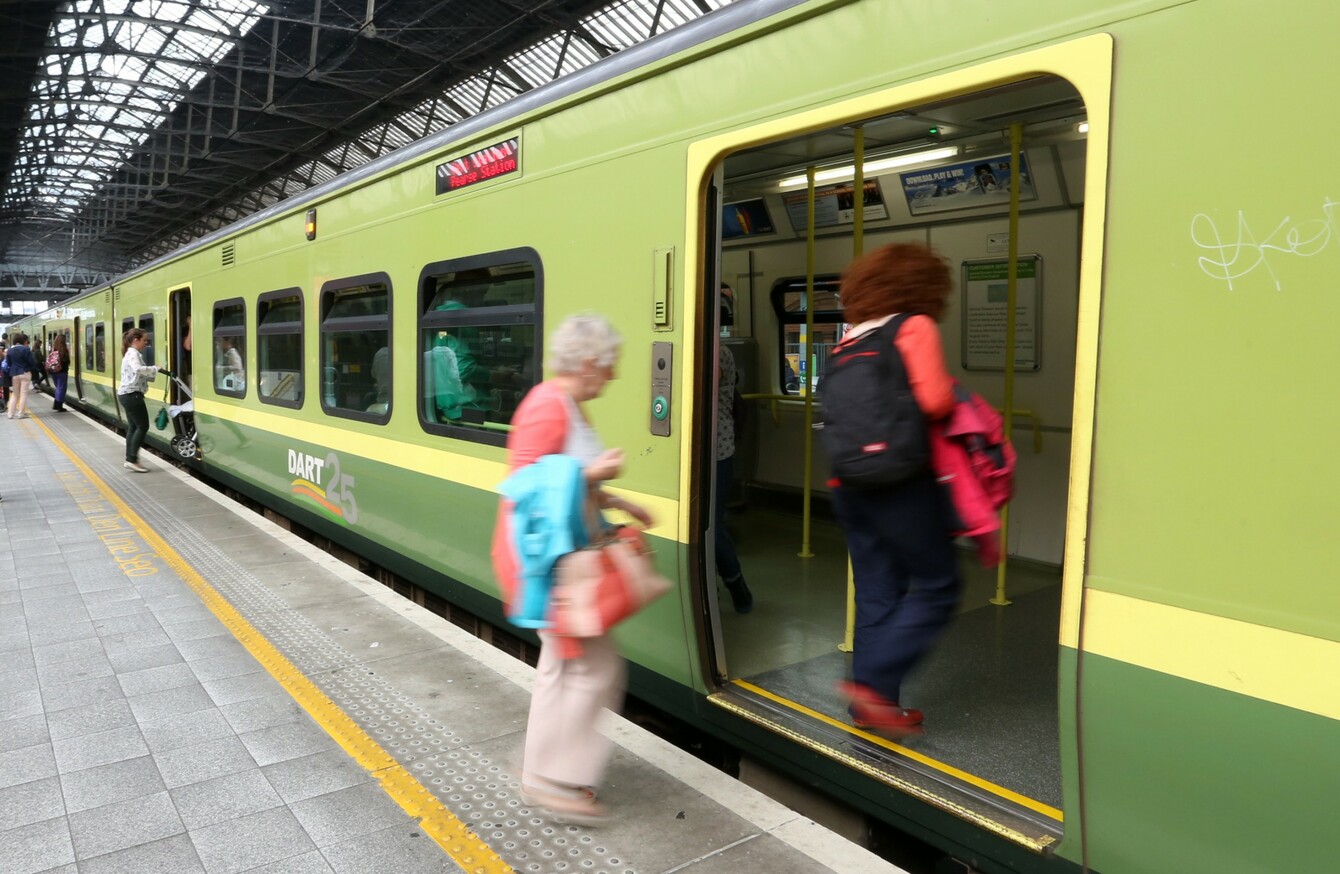 Image: Sam Boal
Image: Sam Boal
IRISH RAIL SAYS it's "deeply regrettable" that union members will not be sitting down tomorrow for plans to discuss plans for Darts every ten minutes.
Last November, Iarnród Éireann announced that they wanted to see Dart services to become more frequent, from every 15 minutes to every 10 minutes.
The new schedule was set to come into force from 10 April.
But drivers at Siptu and the NBRU were quick to point out that a number of other outstanding issues needed to be addressed before they could go along with the new plans.
On Friday, they said they were seeking pay increases of up to 25% after pay rises for Luas drivers were agreed last week. The NBRU said they won't be discussing the new planned schedule until pay is addressed first.
The NBRU also says that there aren't enough Dart drivers in place to facilitate the new increased service. 
"Our members in the Dart are adamant that they will not cooperate with the introduction of the 10 minute service in the absence of dialogue on pay reward," the NBRU's Dermot O'Leary said in a letter to Ianród Éireann on Friday.
But Iarnród Éireann disagree and say they've trained enough drivers for the increased service.
"Indeed, it is notable that during the recession, when Dart was reduced, roster and timetable changes were accepted without issue," the company said in a statement this evening.
The company also says that they need to grow the business secure the financial position of Irish Rail:
Iarnród Éireann remains in an extremely difficult financial position and we will only emerge from this by ensuring our business can grow in line with demand and through meeting our customers' requirements.
Originally published 7pm