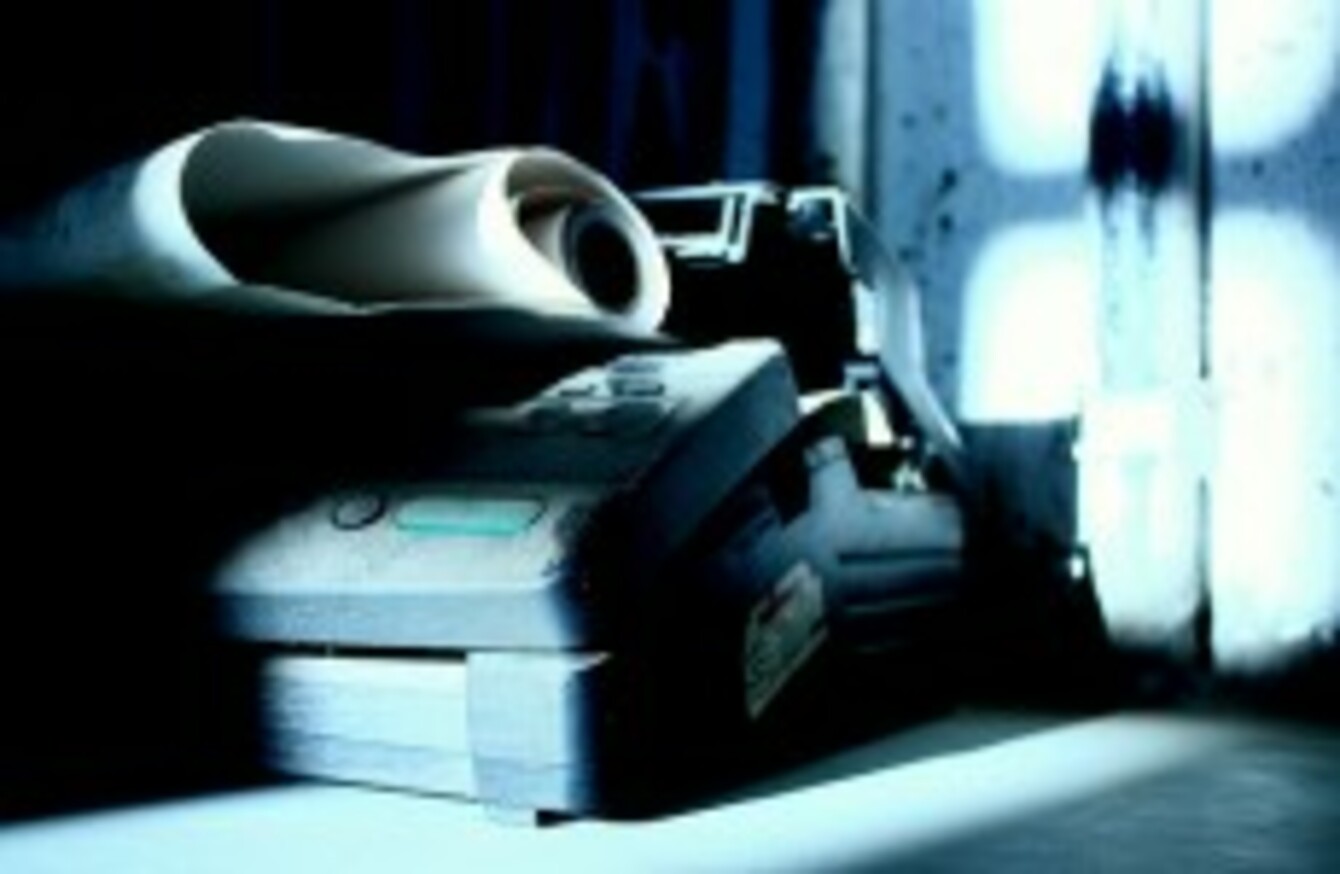 Some businesses still try to promote themselves using fax
Some businesses still try to promote themselves using fax
SMALL AND MEDIUM sized businesses in Ireland are "stuck in the 20th century" and continuing to use outdated and traditional methods of communication instead of embracing social networking as a way of promoting themselves, according to a new survey.
Many are still opting to send daily emails, telephone calls and even faxes to promote their businesses – with 40 per cent never using Facebook and 48 per cent never using Twitter to do so, the research by the DG Group revealed.
"Small to medium sized businesses are living in the past and not taking advantage of the fantastic online tools that they have at their disposal," said Franco De Bonis, Co-founder, The DG Group.
"As our economy is flat lined, the world of digital marketing has accelerated. This new era of marketing holds the solutions to many of the problems that businesses face in expanding their revenue and customer base," he added.
According to the research, 25 per cent of SMEs say they "do not understand" digital marketing. The large majority of companies said that they do not have a mobile web site or a promotional video –  the main reasons for which being budgetary concerns or a lack of understanding about the benefits posed.
Main findings:
76 per cent do not have a mobile website
71 per cent do not have a promotional video for their company
40 per cent never use Facebook, 48 per cent never use Twitter, 46 per cent never use LinkedIn
66 per cent want to implement digital marketing campaigns but are frustrated by a lack of knowledge or time
59 per cent do not dedicate specific time or budget to promote their business
32 per cent of respondents currently use Google Adwords and 18 per cent have abandoned it
8 per cent use Facebook advertising and 14 per cent have abandoned it
"We have found that because business owners don't understand how digital marketing can help them and struggle with the intricacies of the many tools available, they either do nothing or do too much on their own,"  De Bonis said. "Either way they are losing out as they'll be missing out on potential business and in many cases wasting their hard-earned budgets on bad campaigns."
To help business owners, the group has organised a free digital marketing event which is being held on Thursday 19 April 2012 at Bewleys Hotel, Newlands Cross (N7) in the Joyce Room, 6pm – 8pm.