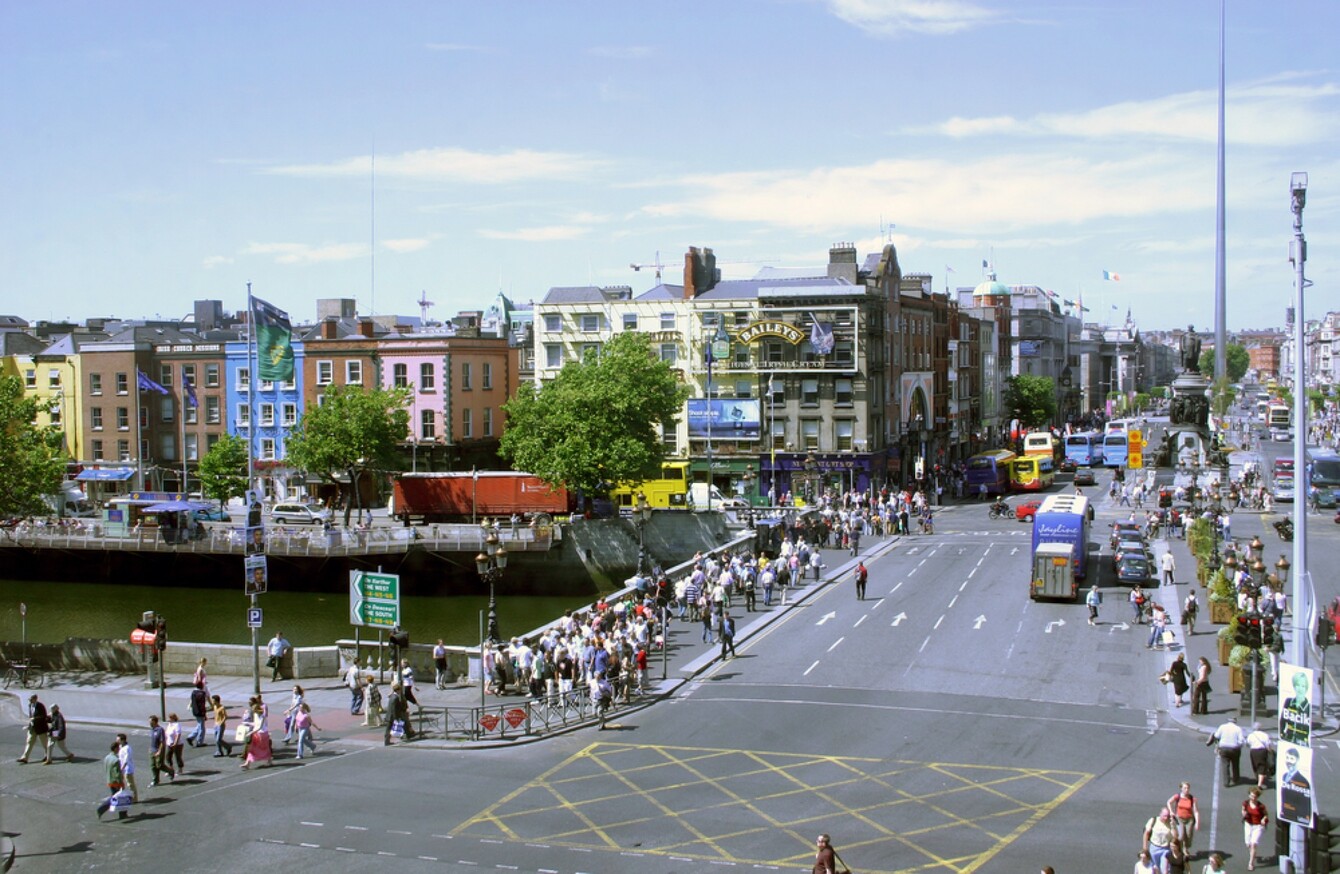 File photo: O'Connell Bridge in Dublin
Image: Shutterstock/Darren Pierse Kelly
File photo: O'Connell Bridge in Dublin
Image: Shutterstock/Darren Pierse Kelly
FIGURES RELEASED TODAY by the Central Statistics Office have shown that more tourists visited Ireland in 2016 than ever before.
A total of 9,584,400 people visited our shores last year, representing a 10.9% increase on 2015.
A spokesperson for Tourism Ireland told TheJournal.ie that a myriad of factors, which include stronger global economy, air access to Ireland and star attractions such as the filming locations of Star Wars and Game of Thrones, helped Irish tourism pull in the visitors last year.
Tourism authorities here are planning to build on these figures in 2017 by promoting regions such as the Wild Atlantic Way and Ireland's Ancient East, as well as capitalising on our connections to Star Wars and Game of Thrones.
Tourism Ireland added that the risks to tourism of Brexit can be mitigated through aggressive marketing and proactive policy interventions.
In terms of breakdown, visits from different regions of the world rose across the board last year.
North American visitors increased by 19.4% to just under 2 million. Visitors from mainland Europe grew 8.5% to 3.3 million people.
UK visitors totalled 3.9 million, representing a rise of 10.6%, while visitors to Ireland from the rest of the world rose 2.2% to over half a million people.
Minister for Transport, Tourism and Sport, Shane Ross welcomed the figures and praised the hard work of tourism agencies.
He added that he is "confident of another good year for tourism in 2017″.
Warning notes were sounded, however, by Fáilte Ireland on the challenges that lie ahead for Irish tourism.
Its director of business development, Paul Keeley, said: "While 2016 delivered an impressive performance, we need to remember that, as a small open tourism economy, we are at the mercy of external events.
The unexpected Brexit development means that the British market is set to be challenging in the near future, particularly given the weakening of Sterling.
According to 2016 figures, British visitors represented well over a third of all overseas visitors to Ireland.
Keeley added that Ireland should now "address the factors within our control" to help mitigate the effects of Brexit.
Tourism Ireland CEO Niall Gibbons, echoed these warnings and said that they would highlight iconic experiences across Ireland and that the group aims to grow overseas tourism revenue by 4.5% to €5.7 billion this year.
He said: "Tourism Ireland believes that the adverse impact of Brexit can be mitigated through a combination of aggressive overseas marketing and the continuation of existing successful wider policy initiatives."
He added that the depreciation of the pound against the euro means that value for money in coming to Ireland must be emphasised to British tourists, in particular.