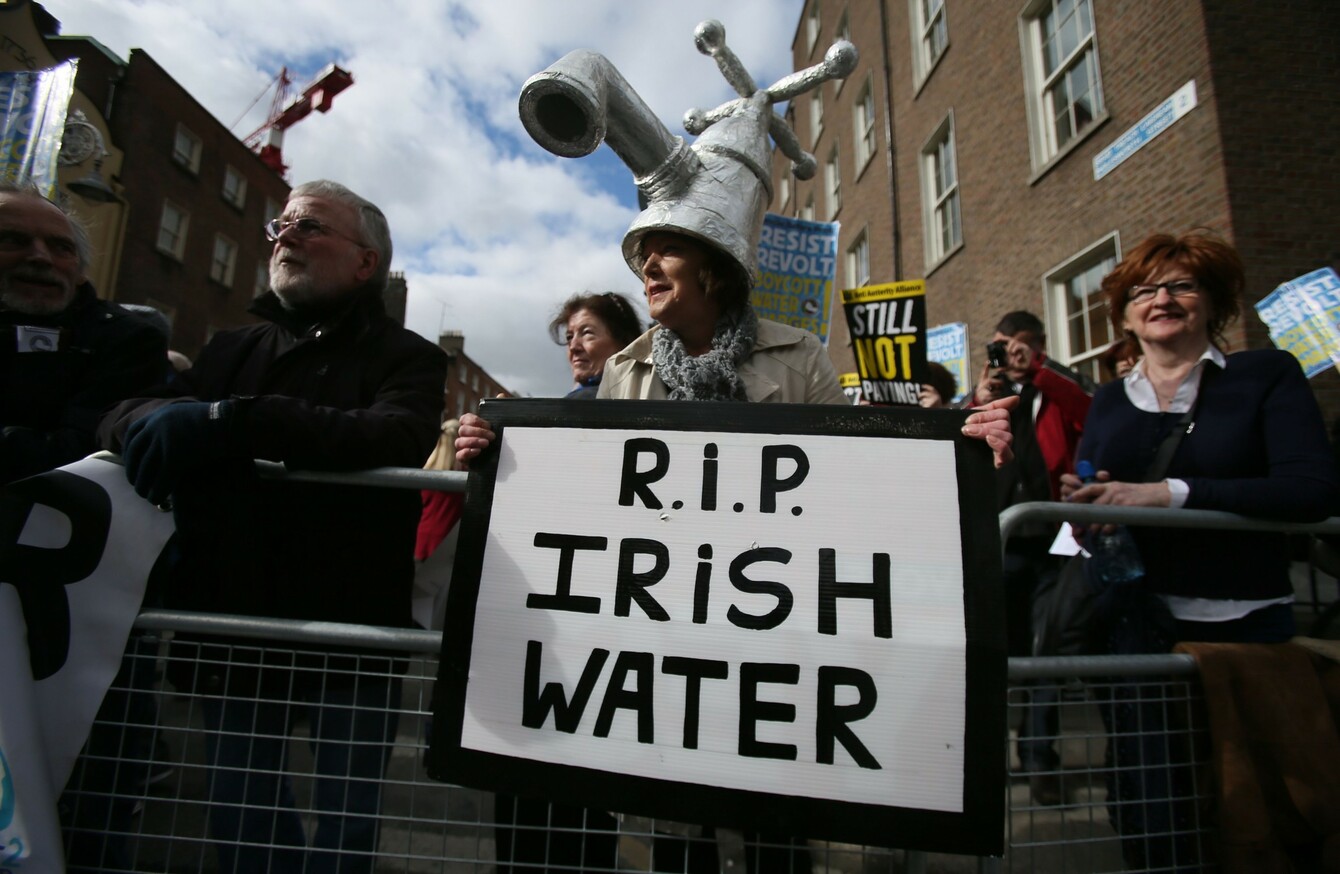 Image: Niall Carson
Image: Niall Carson
EIGHT THOUSAND IRISH Water customers have cancelled their direct debit arrangements since January as uncertainty over the utility's future swelled.
After the electorate declined to re-elect the coalition which introduced water charges on 26 February, the issue climbed to the top of the agenda during government formation talks.
Fianna Fáil discussed suspending charges, while other smaller parties continued to call for the scrapping of the entire regime. Meanwhile, Fine Gael tried to remain firm that Irish Water was here to stay.
Amid this confusion, about 4% of all Direct Debit-paying customers began to contact their banks and Irish Water to cancel mandates.
During March – as political discussions dragged on – payments through all channels lessened.
The cancellations impacted the fourth billing cycle for Irish Water, leading to a €8.9 million (21%) reduction in revenue – from €42.3 million in November/December to €33.4 million in January/February.
However, Irish Water insists that more people have signed up to pay for their water services.
As of today, it says that 64% of customers have paid, compared to 61% last time bills were sent out. At the end of March, 975,000 customers had paid all or part of their bills, a statement said, adding:
While some customers began paying for the first time during bill cycle four, others did not pay, meaning overall revenue reduced during the fourth billing cycle.
Irish Water confirmed that an extra 5,850 people signed up during the same period as the 8,000 cancelled their direct debits – accounting for about 2,000 fewer customers fulfilling the debts.
As of the end of March, 188,000 customers still had active direct debits.
Total revenue from charges paid to date by domestic customers in the first full year of billing is €144.2 million (53%).
As a result of a deal brokered by Fine Gael and Fianna Fáil, water charges have now been suspended. But bills for services up until 31 March are currently being issued.
"Irish Water customers remain liable for balances due on any bills issued and Irish Water continues to accept payment and to deal with any billing queries in relation to outstanding balances," a spokesperson said.
"Legislation suspending water charges is due before the Dáil in June. Once this legislation is passed, we will update our customers."