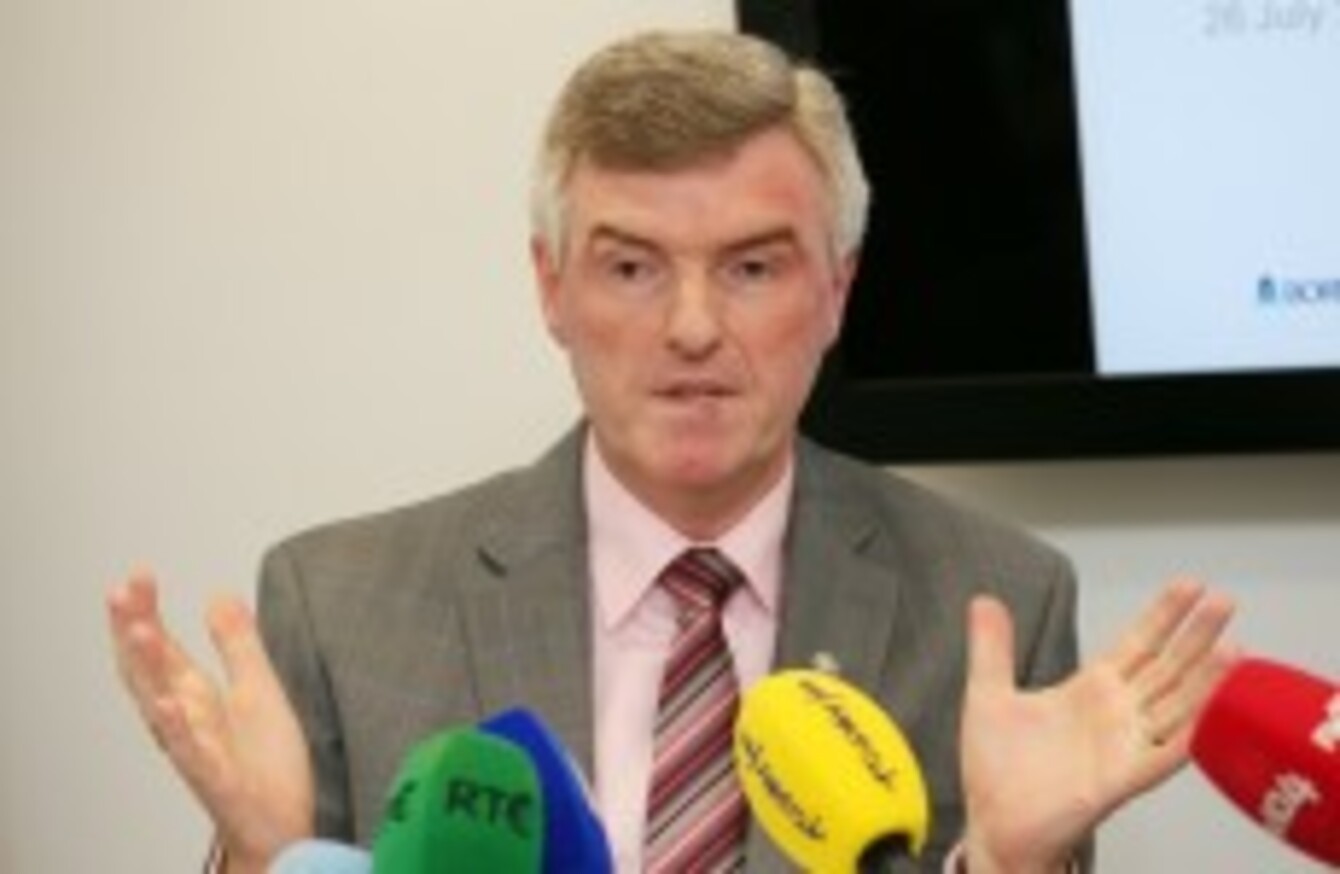 Irish Water chief John Tierney
Image: Laura Hutton/Photocall Ireland
Irish Water chief John Tierney
Image: Laura Hutton/Photocall Ireland
TÁNAISTE EAMON GILMORE has said the State agency responsible for water charge must show that €50 million spent on consultants in the last year must be shown to be "value for money" and "necessary".
Irish Water chief executive, John Tierney, revealed earlier today that half of the €100 million the company spent in setting-up over the last 12 months went on consultancy fees with large Irish-based companies on "fixed-price contacts" after "open competition".
He said such expenditure would not be repeated in the year ahead now that the company has been set-up.
"Irish Water as a business will have very limited expenditure on consultancy because we have hired in directly the expertise itself to work with local authorities to bring about the efficiencies," he told Seán O'Rourke on RTÉ Radio earlier.
The expenditure has been criticised by Fianna Fáil's Micheál Martin as a "scandal waiting to evolve" and the Tánaiste said today that the the figure would have to be justified.
"It does seem to me to be a high figure and I think Irish Water will have to demonstrate that it represents good value for money and that the expenditure was necessary as part of the setup costs for Irish Water," Gilmore told reporters in Dublin.
He also said that issue of water charges has not yet been settled.
Tierney said earlier that the extent of charges that homeowners face will not be known until August with metering being rolled-out across the country over the coming months.
"There will be a period between March and August by when the final charge has to be determined, when our proposed charge will be accessed by the regulator, who in turn will do a public consultation ultimately on our water charges plan," the former Dublin city manager said.