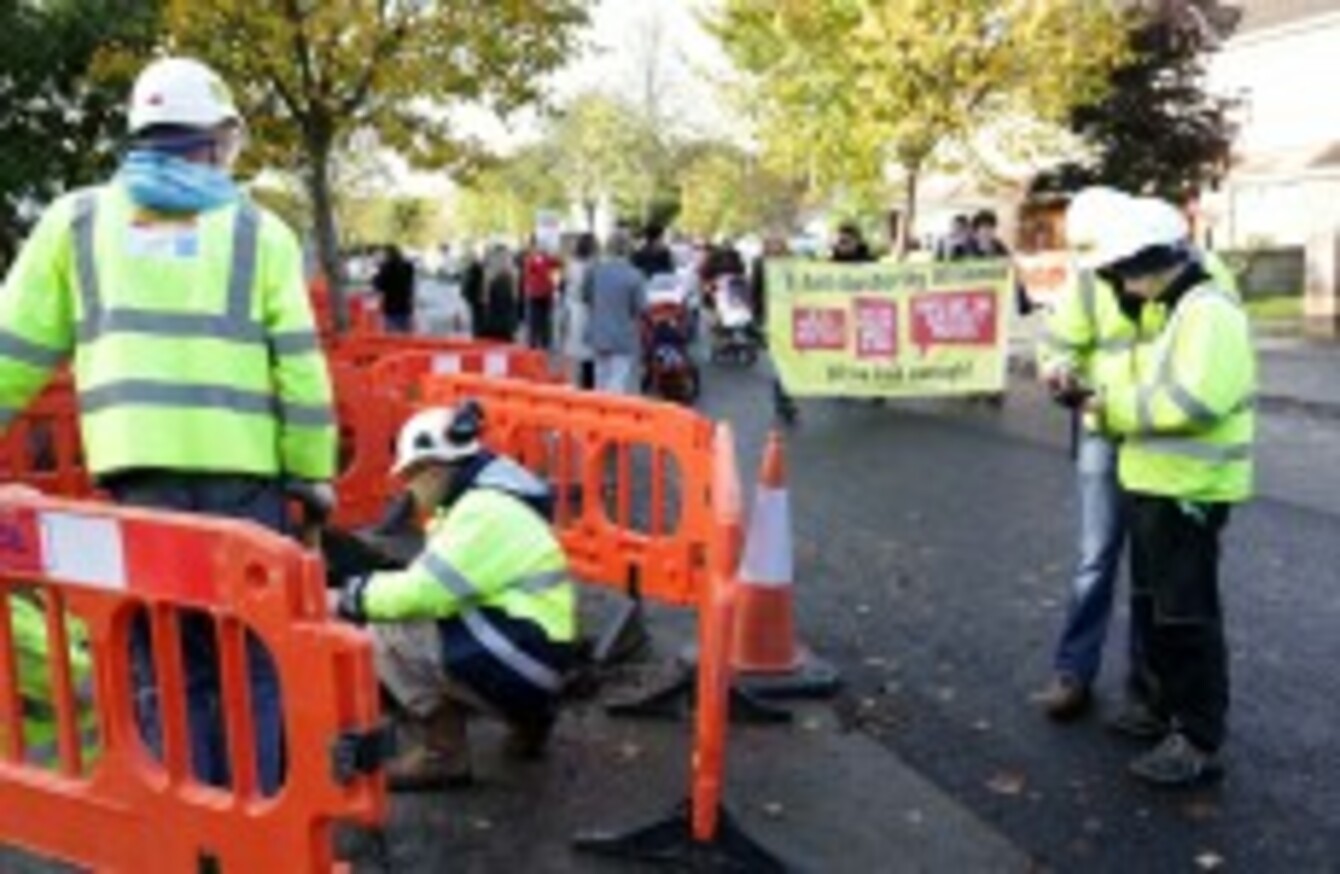 Image: Photocall Ireland!
Image: Photocall Ireland!
GREEN PARTY LEADER Eamon Ryan has compared Irish Water to the HSE following revelations that it will 'waste' up to €2 billion on overstaffing.
Speaking to Colm Keena of the Irish Times, ESRI economist Professor John Fitzgerald said the overspend on staff will add to the cost of water for Irish households and businesses.
"This is a shocking story that's not learning lessons from the past," Ryan told Newstalk Breakfast today.
The HSE example is the right one – you don't create a new agency and take on all the existing staff. It doesn't take an ESRI expert who has worked in water regulation before…to understand.
Irish Water, which has been embroiled in controversy for the past few weeks over consultancy fees paid out, is reportedly planning to employ more than 4,000 local authority staff until 2025 despite a belief that less than 2,000 people are required.
Fitzgerald also told the newspaper that the new utility could have a major impact in Budget 2015, giving a €500 million 'leeway'. It could ease national debt by up to €3 billion too, he said.
Speaking on RTE's Radio One programme, Today with Sean O'Rourke, Dr Edgar Morgenroth of the ESRI said efficient gains need to be made sooner, adding that it is "disappointing that we would have to wait such a long time" for staff efficiency to be implemented.
He said there could have been a number of other ways to deal with this – such as, not assigning everyone in the Irish water sector to Irish water but perhaps redeploying them to other sections of the local authorities.