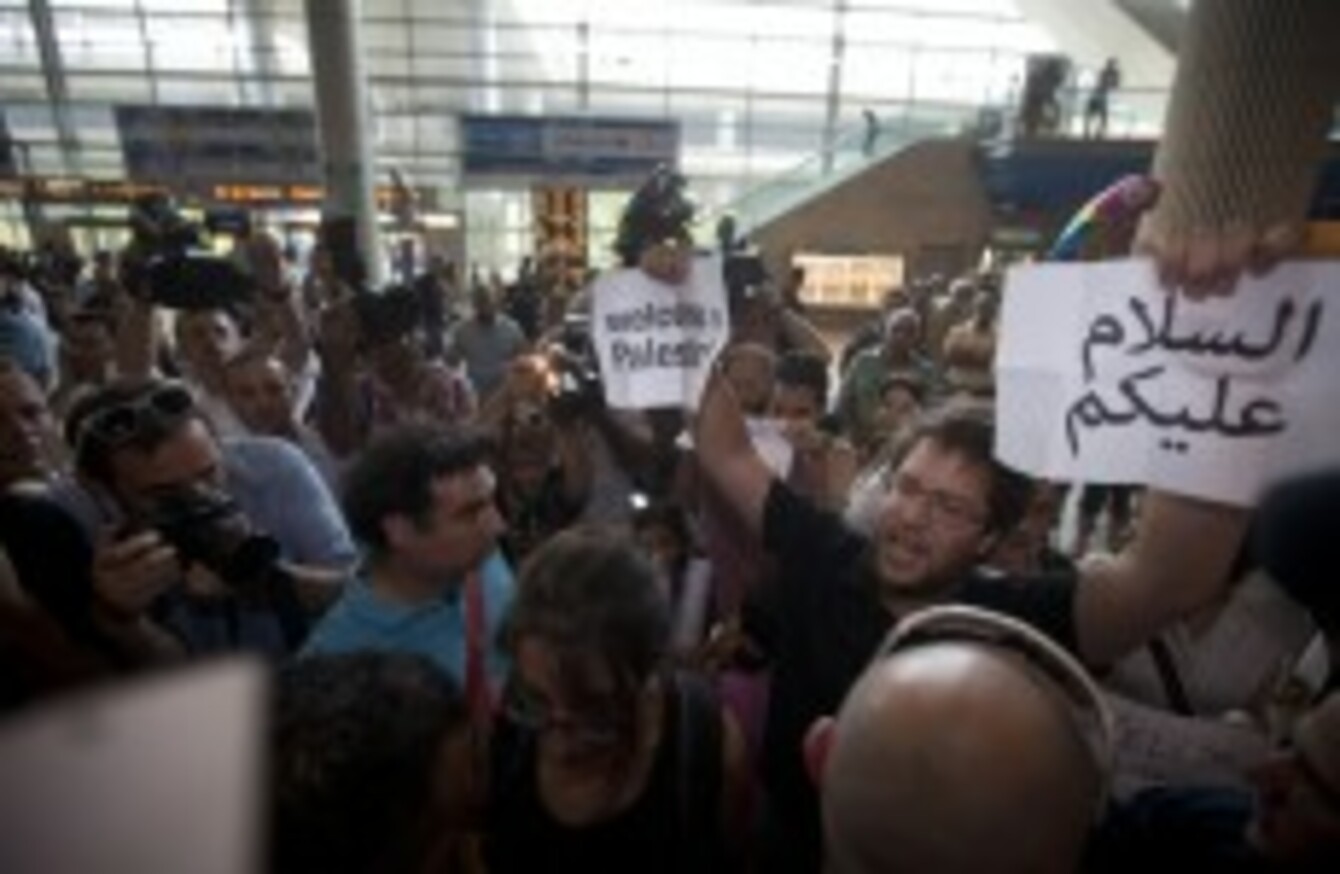 Protesters gather to welcome 'flytilla' members at Ben Gurion airport on Friday
Image: Oded Balilty/AP/Press Association Images
Protesters gather to welcome 'flytilla' members at Ben Gurion airport on Friday
Image: Oded Balilty/AP/Press Association Images
AN IRISH WOMAN is being detained in Israel after travelling there as part of a 'flytilla' protest against the country's treatment of Palestinians.
Dee Murphy, 56, was held after getting off a plane at Tel Aviv's Ben Gurion airport yesterday. Ms Murphy, who now lives in Wales, had flown there with a group of protesters from the Swansea Palestine group. The group said they were aiming to make a peaceful visit to families in the occupied West Bank – but were "handcuffed and shackled" on arrival, according to Wales on Sunday.
A spokesman for the Department of Foreign Affairs confirmed to TheJournal.ie that Ms Murphy had been detained, and the Irish ambassador had spoken to her at the holding facility. "She is living in Wales but travelled on an Irish passport, under her Irish name," he said. "The ambassador has been to the prison and met with her. They'll probably be deported later today."
Some 118 foreign activists have been jailed as part of the the 'flytilla' protest. It comes just a week after an Irish boat, part of a flotilla heading for the blockaded Gaza strip, was forced to abandon its attempt after being damaged. Activists on board claimed that the vessel had been sabotaged.