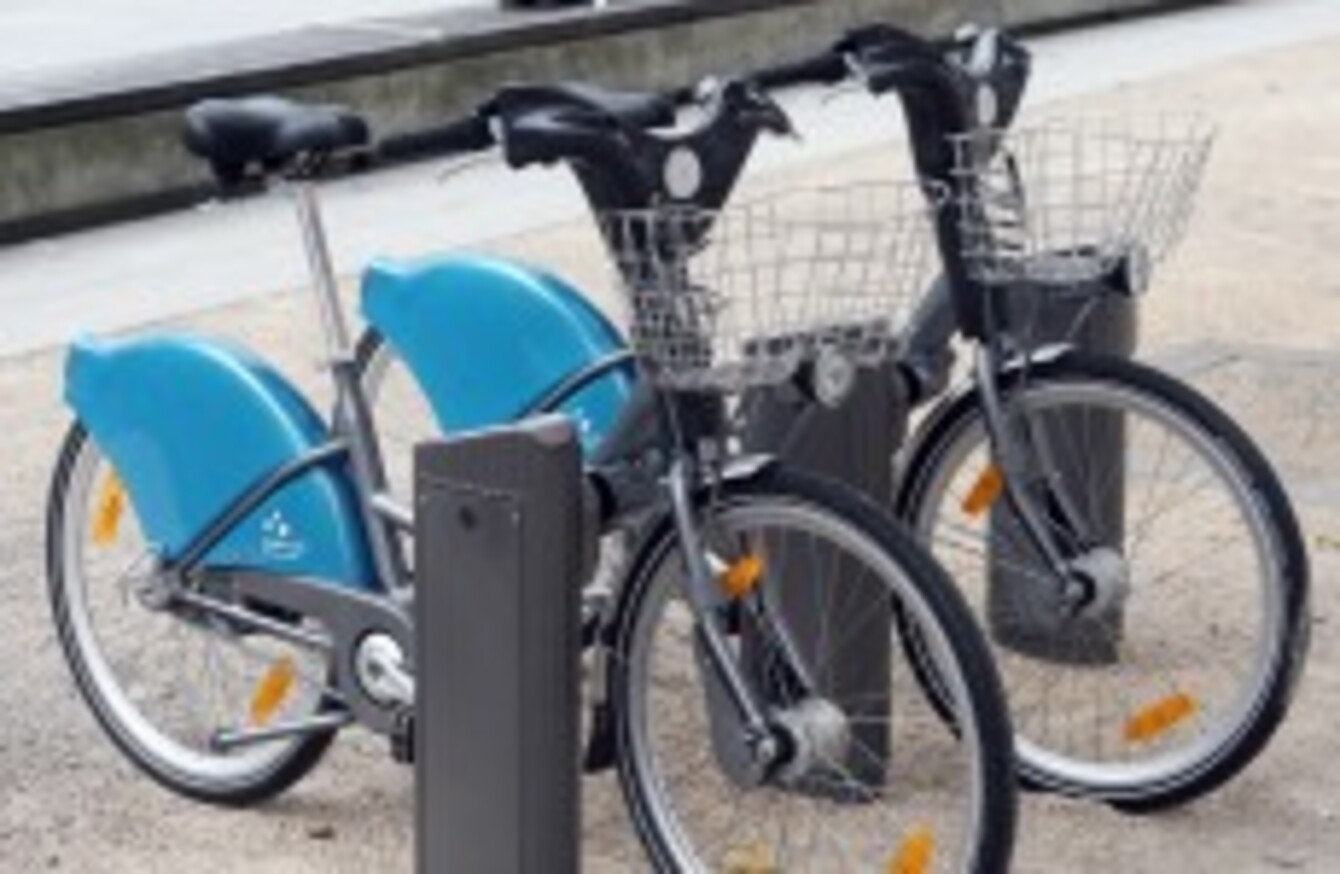 Image: James Horan/Photocall Ireland
Image: James Horan/Photocall Ireland
DUBLIN HAS BEEN named the ninth most bicycle-friendly city in a new survey.
The Copenhagenize Index of bicycle friendly cities 2011 was carried out by urban planning consultancy Copenhagenize over a period of six months.
Its team gathered information and statistics in order to develop an index to help them rate the bike-friendliness of cities around the world.
In total, 80 cities were rated and as expected, the famously bike-friendly Amsterdam tops the poll.
Copenhagen comes second and Barcelona third, with Dublin coming ninth ahead of Budapest, and just behind Montréal and Paris.
The 13 categories included how readily accessible bicycle facilities are; how the city's bicycle infrastructure rates; if the city has a bike share programme and what the political climate is regarding urban cycling.
There were 12 bonus points on offer, and Dublin scooped all of them – two more than Amsterdam.
However, not everyone is happy with the results. One cyclist commented:
Will Andrews, chair of Dublin Cycling Campaign, said that the group is surprised – though happy – with the result.
"We're pleased Dublin is getting recognition that we have made progress in recent years," said Andrews. "But we'd wonder about the criteria that are behind other cities."
In particular, the group wonders why Sevilla (Spain), Groenigen (Netherlands), Utrecht (Netherlands), Odense (Denmark), and Aarhus (Denmark) didn't rate in the top tier even though they "would rate them all higher than Dublin".
A recent survey by the campaign showed that its members found the centre of the city could be very hostile to cyclists.
We found multi-lane streets, which are prevalent in Dub City Centre, are one of cyclists' most hated issues in Dublin. And there's a multi-lane one-way system cutting the city in half from Stephen's Green to Parnell Square. It's designed for fast moving motor vehicles.
Andrews said that lower speed limits need to be better enforced in the city and that anecdotally the group hears "they haven't made much difference to cyclist's experience on the road but it's a great initiative by the council".
The group would like the one way multi-way system to be dismantled and for training courses for cyclists and motorists to be rolled out.
They would also like changes to the rules of the road so that cyclists should be overtaken safely with a 1.5m overtaking distance.
He said that the introduction of Dublin Bikes had been a positive thing for the city.
Anecdotally we've heard that road users are giving more space to cyclists because there are more cyclists on the road. But the way Dublin is laid out and the traffic system is designed, it encourages cyclists to go on footpaths and the wrong way up one way streets. It's a racetrack system where you have to go long distances around the one-way system which takes far longer than if you travelled how the crow flies, so to speak.
Dublin has seen many crashes involving cyclists in recent months, including at the Sandyford roundabout and on the Merrion Road recently.
Dublin Bikes celebrated its second birthday last Wednesday. With 44 bike stations across the city, it has seen 2,527,435 journeys taken by users.
In a recent survey, 95 per cent of Dubliners said the scheme was the 'best thing' to happen to the city.
Ireland's national cycling lobby group, Cyclist.ie told TheJournal.ie recently that the Government should not build more roadside cycle facilities nationwide until a proper framework is in place to ensure their proper maintenance.
It also said that cycle lanes that currently exist are not always well-maintained and have been left impassable during bad weather.
You tell us: Is Dublin a bike-friendly city?

Poll Results:
It needs improvement (505)