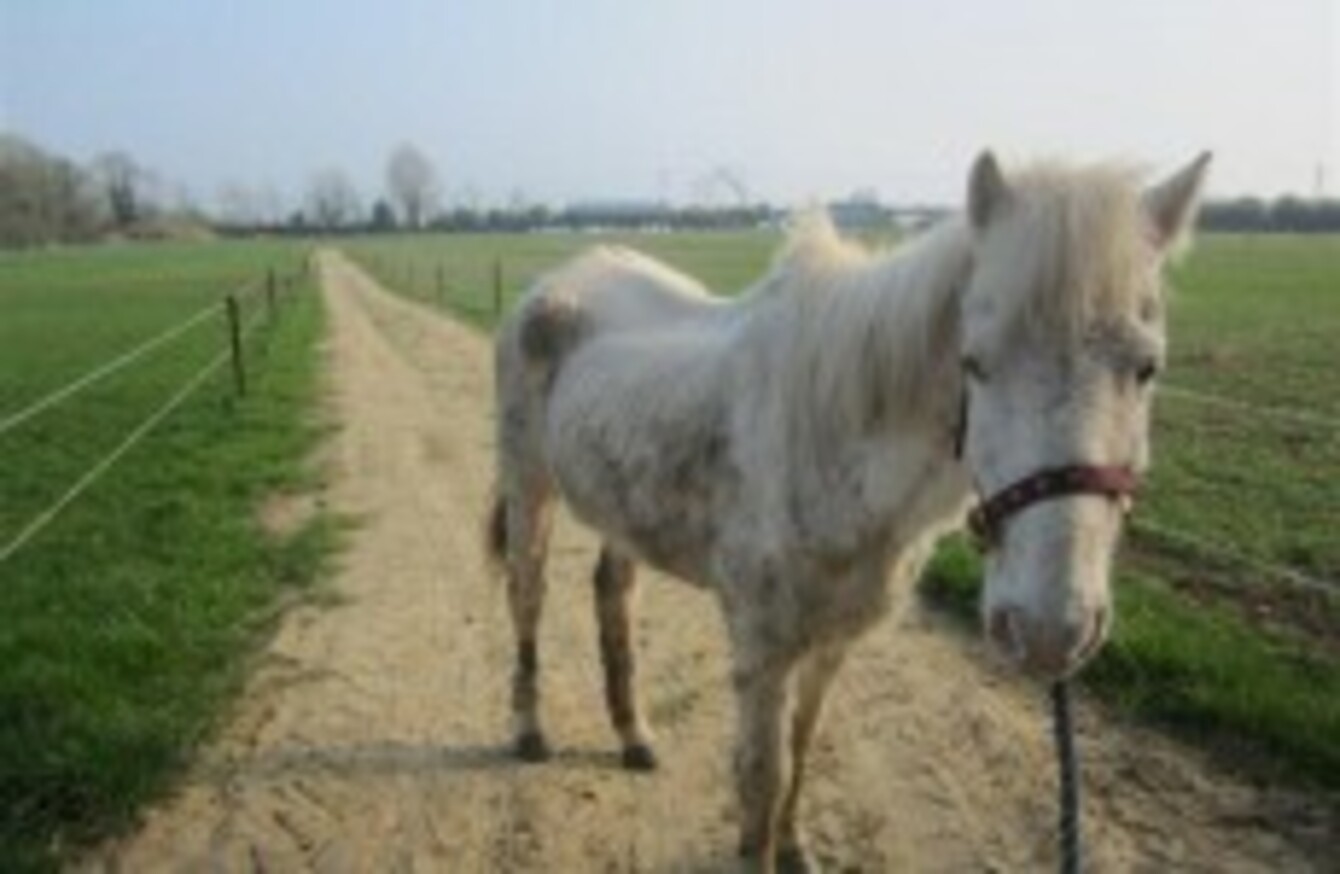 Image: ISPCA
Image: ISPCA
INSPECTORS AT THE ISPCA have rescued a grey mare found in a poor and weak condition in Cork this week.
The aged horse was discovered following a call to the National Animal Cruelty Helpline.
Inspector Lisa O'Donovan found TJ, as she is now known, around a green area by the river's edge in a weakened state.
A local vet and the Gardaí were immediately called to the site and the mare was removed to the care of the ISPCA.
TJ's teeth are in very poor condition and a substantial lump has developed on her neck. No owner has yet been found.
"It's extremely frustrating when we find an animal in such poor condition and fail to hold someone responsible for it," said O'Donovan. "This is a situation we are coming across on a too regular basis, and it really emphasises the importance of the enforcing of equine identification procedures."
TJ is now making a "slow journey towards recovery" with the staff a the ISPCA Victor Dowling Equine Centre.
O'Donovan told TheJournal.ie that the equine crisis in Ireland arises from the abandonment of horses which have lost their value.
She said the calls this year have "bothered" her because the weather conditions are much improved on last year, as is the food situation.
"There is so much good growth and, therefore, enough feed," she explained. "It surprises me that we are now in springtime and still coming across such cases as TJ."
Meanwhile, a Meath man has been jailed for 16 months after being convicted of cruelty to horses, according to the Irish Times.
Two horses suffered "institutional abuse" while in Joseph Moran's care, the court heard before the sentence was handed down yesterday.