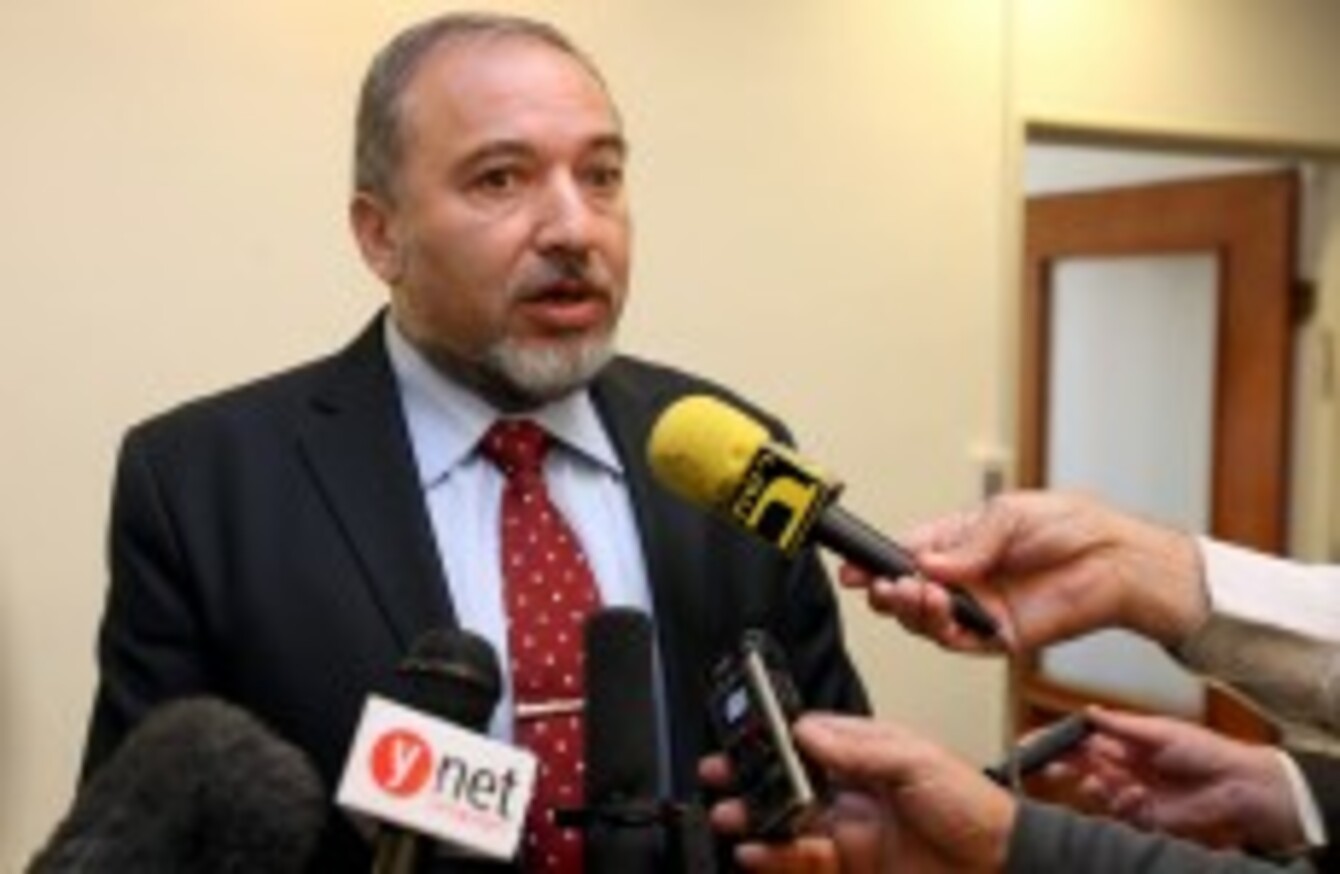 Israeli Foreign Minister Avigdor Lieberman of Yisrael Beitenu speaks at the weekly cabinet meeting
Image: AP Photo/Gali Tibbon, Pool
Israeli Foreign Minister Avigdor Lieberman of Yisrael Beitenu speaks at the weekly cabinet meeting
Image: AP Photo/Gali Tibbon, Pool
ISRAEL HAS APPROVED a bill which requires immigrants to pledge loyalty to the "Jewish and democratic" state.
All non-Jewish immigrants must now swear the oath if they wish to become a citizen of Israel, after a majority in the Knesset voted for the bill.
Ultra-nationalist party Yisrael Beitenu were the original sponsors of the bill, but prime minister Benjamin Netanyahu has now given his backing to the controversial proposals.
"There is no other democracy in the Middle East. There is no other Jewish state in the world. Unfortunately, there are many today who tried to blur not only the unique connection of the Jewish people to its homeland, but also the connection of the Jewish people to its state."
The bill has drawn protests from Arab-Israelis and Palestinians at a time when the Israeli-Palestinian peace talks are already in jeopardy. But opposition has also come from within Netanyahu's cabinet.
Although 22 ministers supported the bill, eight were opposed, including social affairs minister Isaac Herzog who said that "there is a whiff of fascism on the margins of Israeli society."
"There have been a tsunami of measures that limit rights … I see it in the halls of the Knesset [parliament], in the commissions and departments responsible for legislation."

"It is unnecessary and doesn't serve the interests of the state of Israel," said Labor Party member Herzog. "It has a certain ideological logic behind it but has adverse effect on Israel's image and its spirit of true democracy."
Ahmad Tibi, an Arab-Israeli lawmaker, told Al-Jazeera that:
"Palestinians will have to say that this country is for Jews, and Palestinians are only guests. If you are saying you are democratic, you should treat citizens with equality. It is time to tell the Arab summit to ask Israel to have equal rights for Palestinians."
#Open journalism No news is bad news Support The Journal

Your contributions will help us continue to deliver the stories that are important to you

Support us now