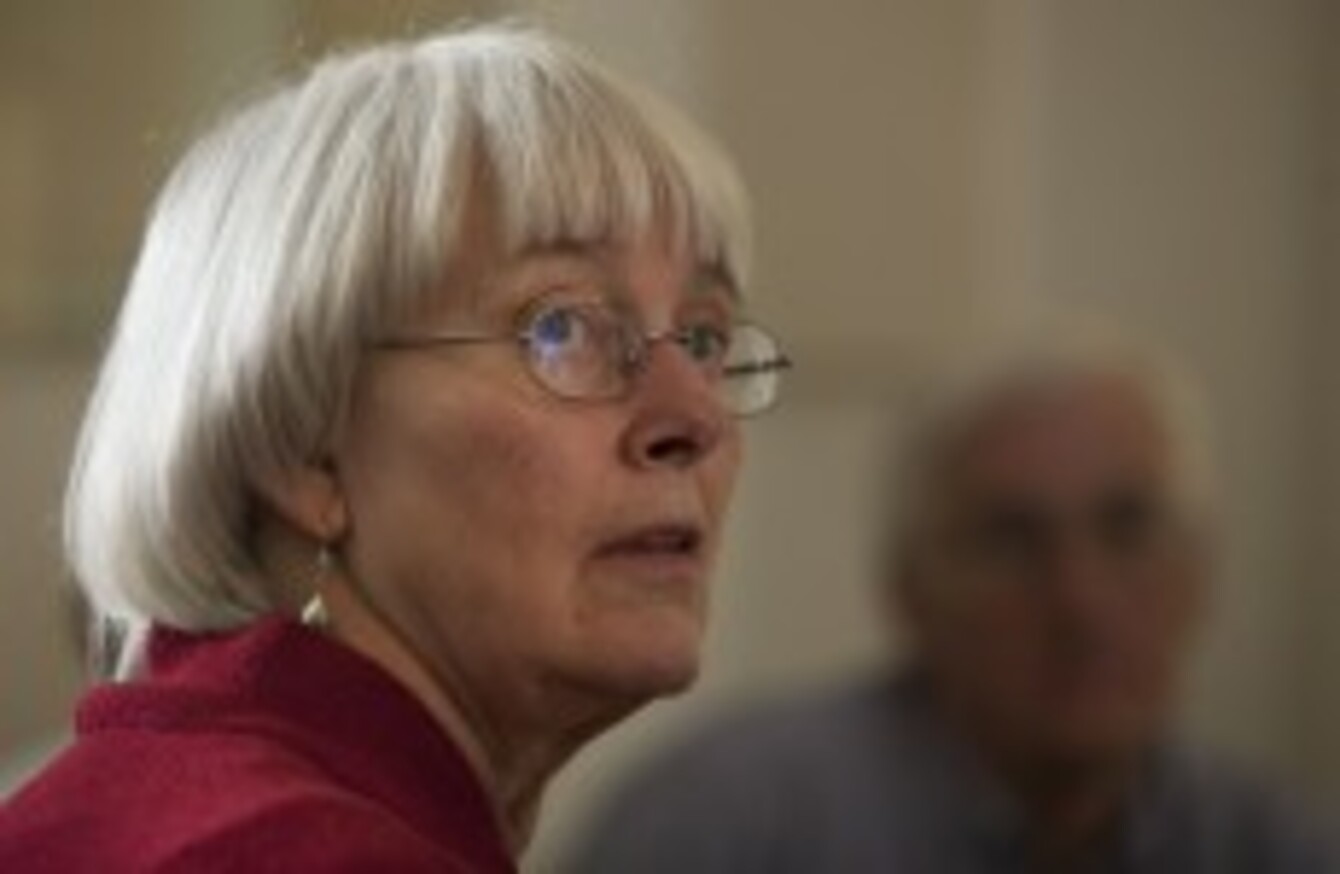 Cindy and Craig Corrie, the parents of Rachel Corrie,
Image: Sebastian Scheiner/AP/Press Association Images
Cindy and Craig Corrie, the parents of Rachel Corrie,
Image: Sebastian Scheiner/AP/Press Association Images
AN ISRAELI COURT has ruled that the state is not responsible for the death of American activist Rachel Corrie, who was crushed by an army bulldozer on the Gaza strip in 2003.
Corrie's family had brought a civil claim for negligence against the state of Israel over their 23-year-old daughter's death.
Corrie, a pro-Palestinian activist, was attempting to stop the demolition of a family home in Rafah on to the Gaza-Egypt border when she was crushed by a bulldozer in 16 March 2003. Witnesses said the driver of the bulldozer had had a clear view of Corrie but drove straight ahead, knocked her under the vehicle and then backed over her body.
A military judge ruled the driver had not seen Corrie and that her death had not been caused by the vehicle itself but that she had been "struck by a hard object, most probably a slab of concrete which was moved or slid down while the mound of earth which she was standing behind was moved".
Corrie's death came during the height of the second intifada, or uprising, during which house demolitions were common and increasingly violent incidents on both sides were widespread.
The Israeli Defences Forces said houses bulldozed by the military were harbouring terrorists, concealing weapons or facilitating arms-smuggling via underground tunnels. Human rights activists said the demolitions were collective punishment, with Israeli human rights organisation  B'Tselem claiming that 1,700 homes were destroyed between 2000 and 2004, leaving 17,000 people homeless.
Following her death, the then-Israeli Prime Minister Ariel Sharon promised a "thorough, credible and transparent" investigation into Corrie's death.
A Palestinian man holds a candle and a picture of American peace activist Rachel Corrie during a memorial service in the West Bank town of Ramallah Tuesday, March 18, 2003. Image: MUHAMMED MUHEISEN/AP/Press Association Images.
At the time, fellow activist and eyewitness Richard Purssell, from Brighton, said:
She was standing on top of a pile of earth. The driver cannot have failed to see her. As the blade pushed the pile, the earth rose up. Rachel slid down the pile. It looks as if her foot got caught. The driver didn't slow down; he just ran over her. Then he reversed the bulldozer back over her again.
Another actvitist, 18-year-old Tom Dale said:
The bulldozer went towards her very slowly, she was fully in clear view, straight in front of them. Unfortunately she couldn't keep her grip there and she started to slip down. You could see she was in serious trouble, there was panic in her face as she was turning around. All the activists there were screaming, running towards the bulldozer, trying to get them to stop. But they just kept on going.
In the wake of her death, the Guardian published a series of emails that she had sent to her parents describing her impressions of the conflict.
Corrie's parent's Cindy and Craig, of Olympia, Washington state, launched a civil suit in response to the 2003 military court ruling, describing the move as a "last resort". In their civil case, they accused the Israeli military of either unlawfully or intentionally killing Rachel or of gross negligence. They requested a symbolic $1 in damages in legal expenses.
During the civil case, the driver of the bulldozer testified anonymously from behind a screen for"security reasons", reports the Guardian. He repeatedly insisted he had not seen her on top of the pile of earth, saying: "I didn't see her before the incident. I saw people pulling the body out from under the earth."
Today, Judge Oded Gershon dismissed the case, ruling that Corrie had been protecting terrorists in a designated combat zone and had not moved out of the way of danger as any reasonable person would have done, reports the BBC. The 23-year-old's death had been a "regrettable accident," he said.
Gershon said no compensation would be paid to the Corrie family and that the family would not have to pay costs of the case.