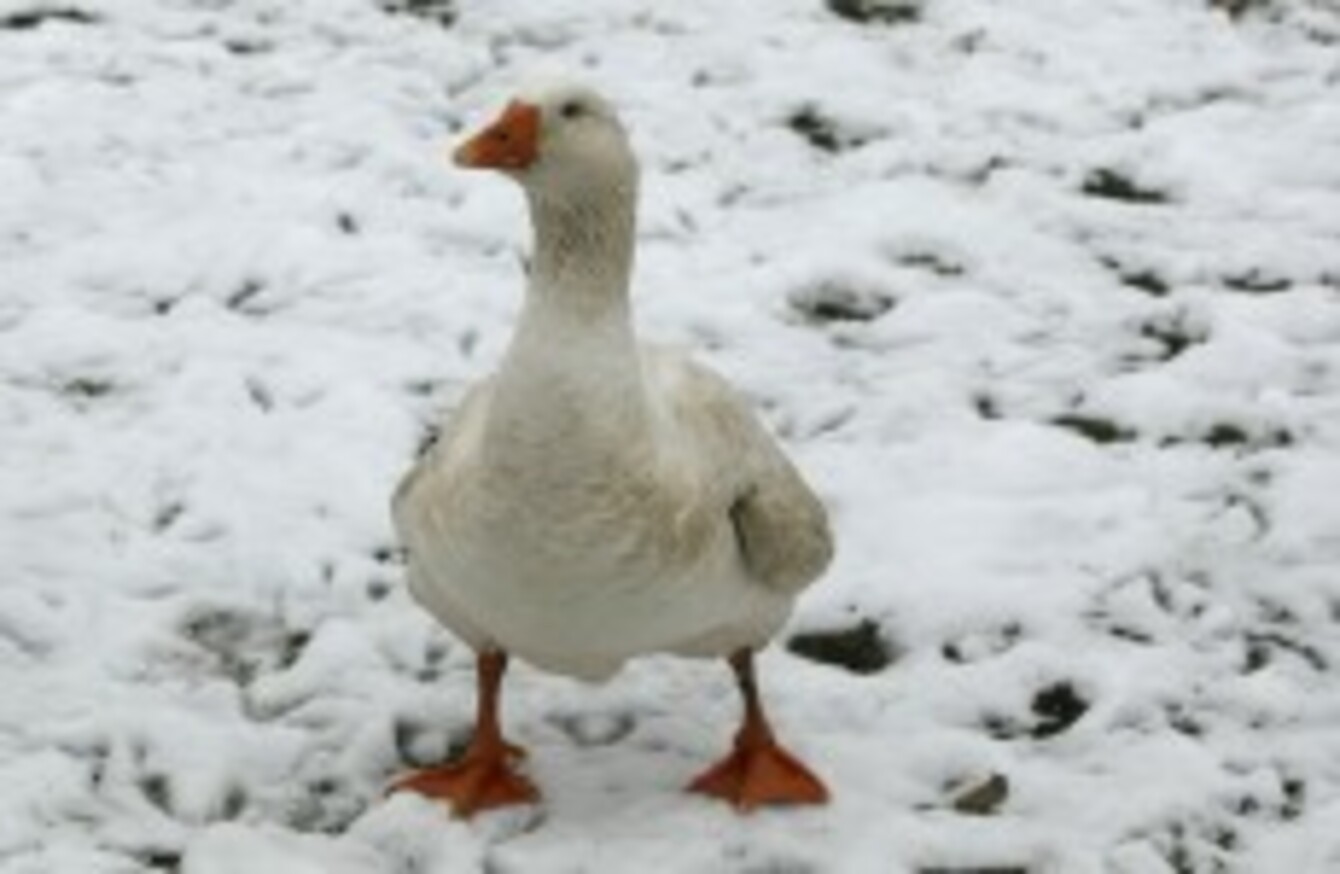 Image: Kirsty Wigglesworth/AP
Image: Kirsty Wigglesworth/AP
TEMPERATURES PLUNGED to almost -7°C last night as Ireland braced itself for an unprecedented third bout of snow within a single month.
Met Éireann has warned of sleet and snow showers across the south of the country this morning, with snowfall coming inland in parts of Munster and Leinster, ahead of more widespread hail and snow showers tomorrow.
Overnight, Dublin Airport recorded the lowest temperature of the night – with temperatures bottoming out at -6.8°C – while inland, temperatures in Mullingar dove to -6.5°C.
Temperatures this lunchtime are still particularly nippy, with Met Éireann's station at Johnstown Castle in Co Wexford showing a positively balmy 5°C at 1pm, while temperatures in Ballyhaise, Co Cavan, and at Knock Airport remained below zero, at -1°C.
A fresh weather warning this morning advised that midland areas of Munster and Leinster – and later today in east Ulster – would see one or two inches of snowfall overnight, with higher accumulations of snow on high-lying areas.
A small craft warning remains in place too.
AA Roadwatch's interactive map reports that new road damage, in most cases caused by freezing puddles creating potholes, has emerged in counties Cork, Kerry, Dublin, Longfird, Westmeath, Wicklow and Meath over the past two days.
There are no major transport problems as a result of the cold weather at present, however, though motorists are advised to take precaution on roads over the weekend following the anticipated spell of freezing nights.
In the UK, some regional airports – including Leeds-Bradford – have been forced to suspend flights as fresh bouts of snowfall cause their runways to require clearing.
Any emerging transport problems can be followed on TheJournal.ie's curated 'Big Freeze' list on Twitter.