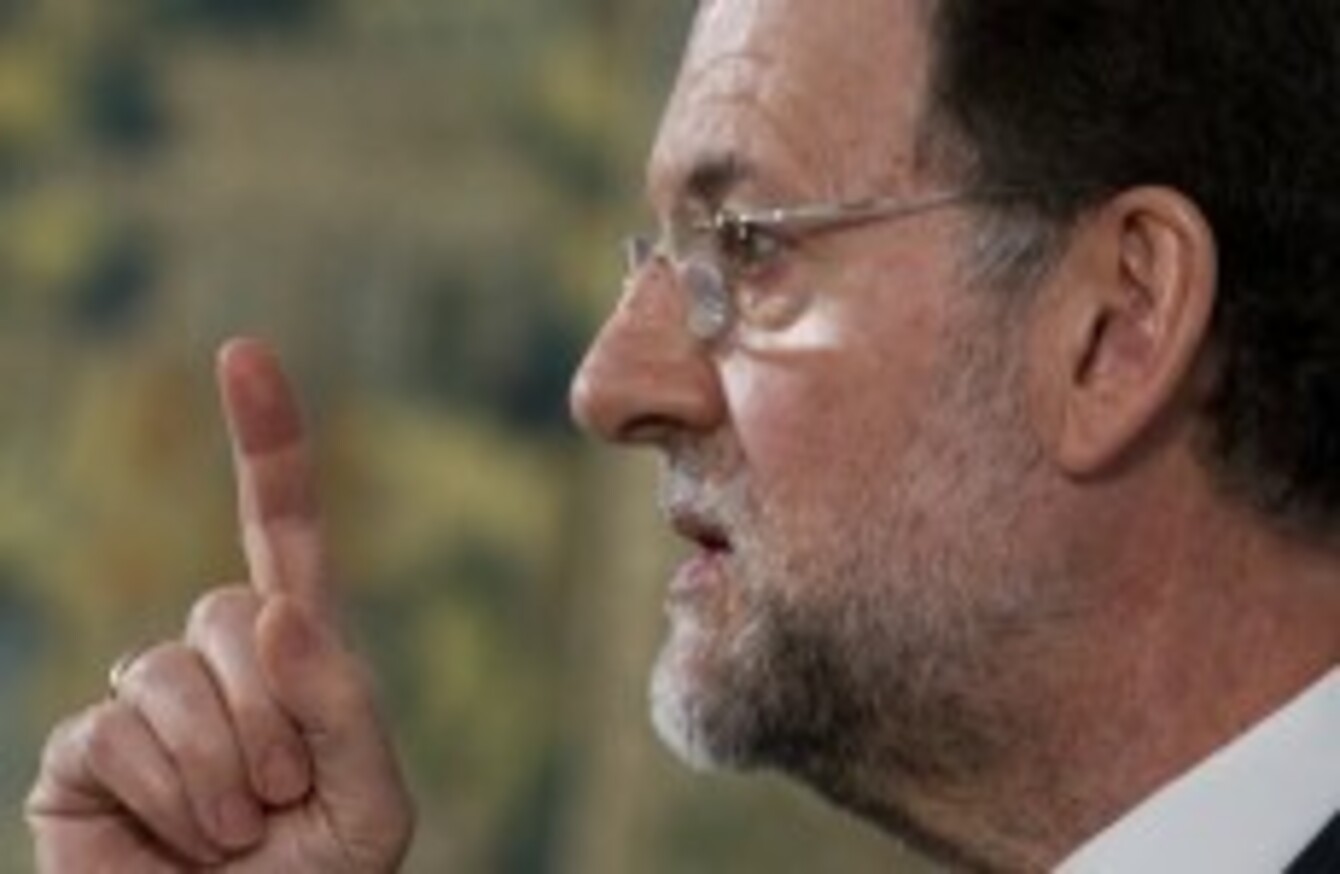 Mariano Rajoy
Image: Paul White/AP/Press Association Images
Mariano Rajoy
Image: Paul White/AP/Press Association Images
SPANISH PRIME MINISTER Mariano Rajoy has reportedly said that it is "not possible to rescue Spain" as the markets continues to show signs of fear over the future stability of the eurozone nation.
Spain's borrowing costs have soared in recent days but appear to have stabilised this morning with the latest price on a ten year bond hovering at around 5.9 per cent.
Anything close to 7 per cent is considered unsustainable in the long term with similar borrowing costs forcing Greece, Ireland and Portugal to seek an international bailout in the last two years.
Meanwhile on the stock exchange, the main index, the Ibex 35, is down over 2 per cent at the time of writing. Speaking to reporters yesterday, Rajoy was quoted in the Telegraph as saying that talking about a bailout for Spain "makes no sense".
"Spain is not going to be rescued; it's not possible to rescue Spain, there's no intention to, it's not necessary and therefore it's not going to be rescued," he said.
Bloomberg reports Rajoy, whose centre right government was elected to office last November, has pledged to crackdown on tax fraud and redouble efforts to plug the country's deficit as well as get the economy moving again.
The country reported in January that there were more than 5 million people unemployed with the rate of unemployment in the fourth quarter of 2011 reported to be at nearly 23 per cent. This is by far the highest in the entire European Union.