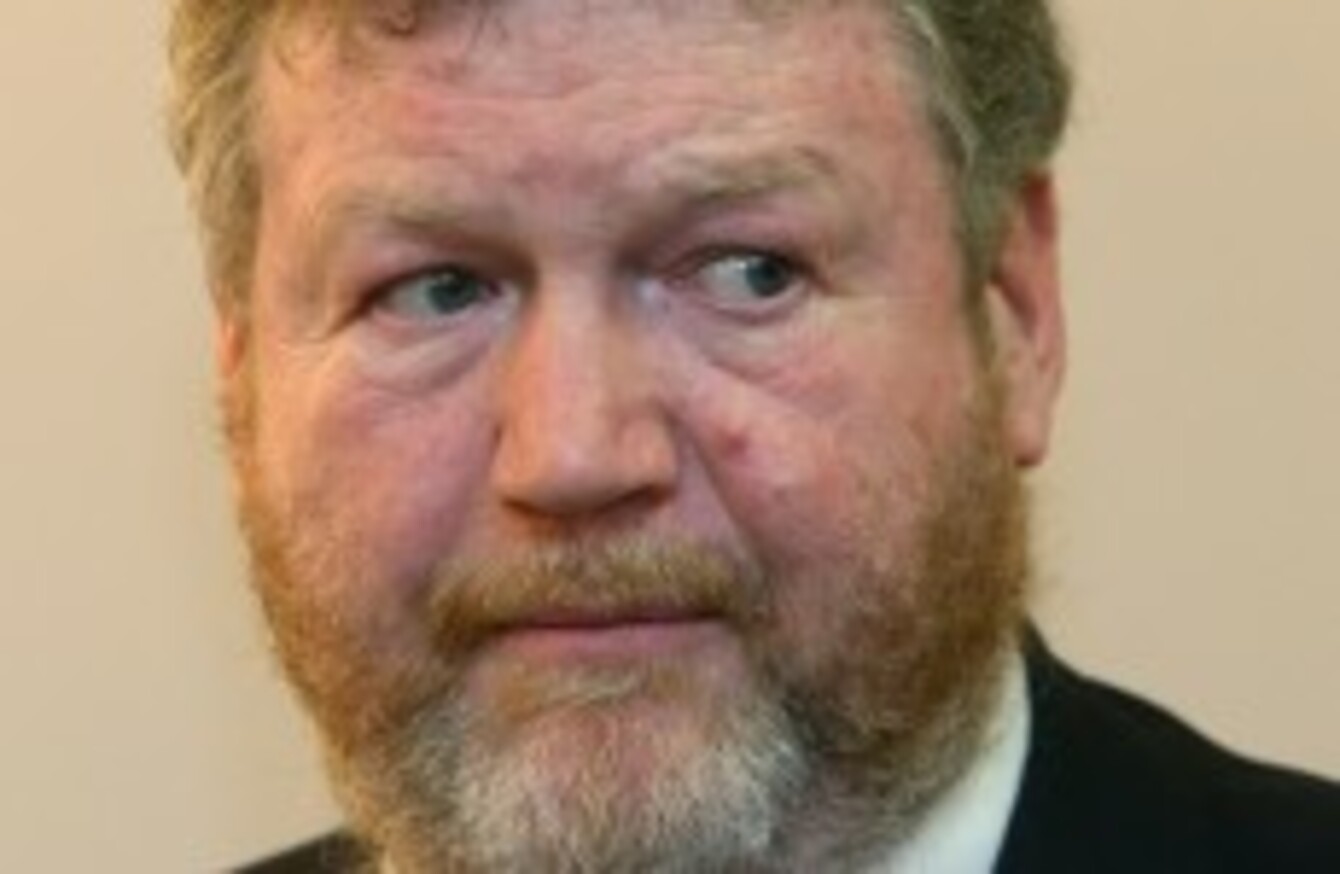 James Reilly (File)
Image: Niall Carson/PA Archive/Press Association Images
James Reilly (File)
Image: Niall Carson/PA Archive/Press Association Images
HEALTH MINISTER JAMES Reilly has indicated that the Croke Park Agreement on public sector pay and conditions may need to re-examined in light of the financial pressures affecting the health service.
The Minister was speaking to RTÉ News this evening following a day in which he was heavily criticised for failing to address the €130 million in cost-saving measures announced by the Health Service Executive yesterday.
Reilly failed to give any interviews following the announcement of the cost-saving measures, which include a reduction in the provision of Home Help services by 5.5 per cent, leading to criticism from opposition politicians.
But in an interview this evening he outlined his concerns about the levels of absenteeism and sick pay in certain sectors of the health service and indicated that savings – €700 million which are needed next year – may have to come from pay which accounts for 70 per cent of his hospitals budget.
Under the Croke Park Agreement between the government and public sector unions there can be no cuts to pay in the public service, a situation which Reilly indicated was increasingly unsustainable.
"There is such a thing in this country as a public sector pay agreement under Croke Park. I would like to see that taken to its limit," he told RTÉ News this evening.
"I've already got out of consultants changes in working practices that yielded €63 million in savings last year and will make €70 million this year.
"But not withstanding that, this is a broader issue than the Department of Health," he told RTÉ News. "If I want to tackle core pay… if 70 per cent of my budget is pay in hospitals and if 90 per cent of the budget in the community is pay, then how long before we have to cut pay?
"I have to say this much, as a doctor, I want to put patients first and I want to put cuts and services last so I would be looking to those, some of whom make some of the highest earnings in the country, to give a bit more than what currently they are giving."
Reilly added that the issue of public sector pay was not confined to health and in an apparent nod to the forthcoming budget in December said that the issue needed to be discussed in the context of the entire public sector.
He added: "This a cross-governmental issue and it involves the Department of Public Expenditure and Reform. Health can't do this on its own, it has to be right across the public sector.
"So I'm very happy to examine all of that and those who call for it, particularly politicians who call for it, I hope will be supportive when the time comes.