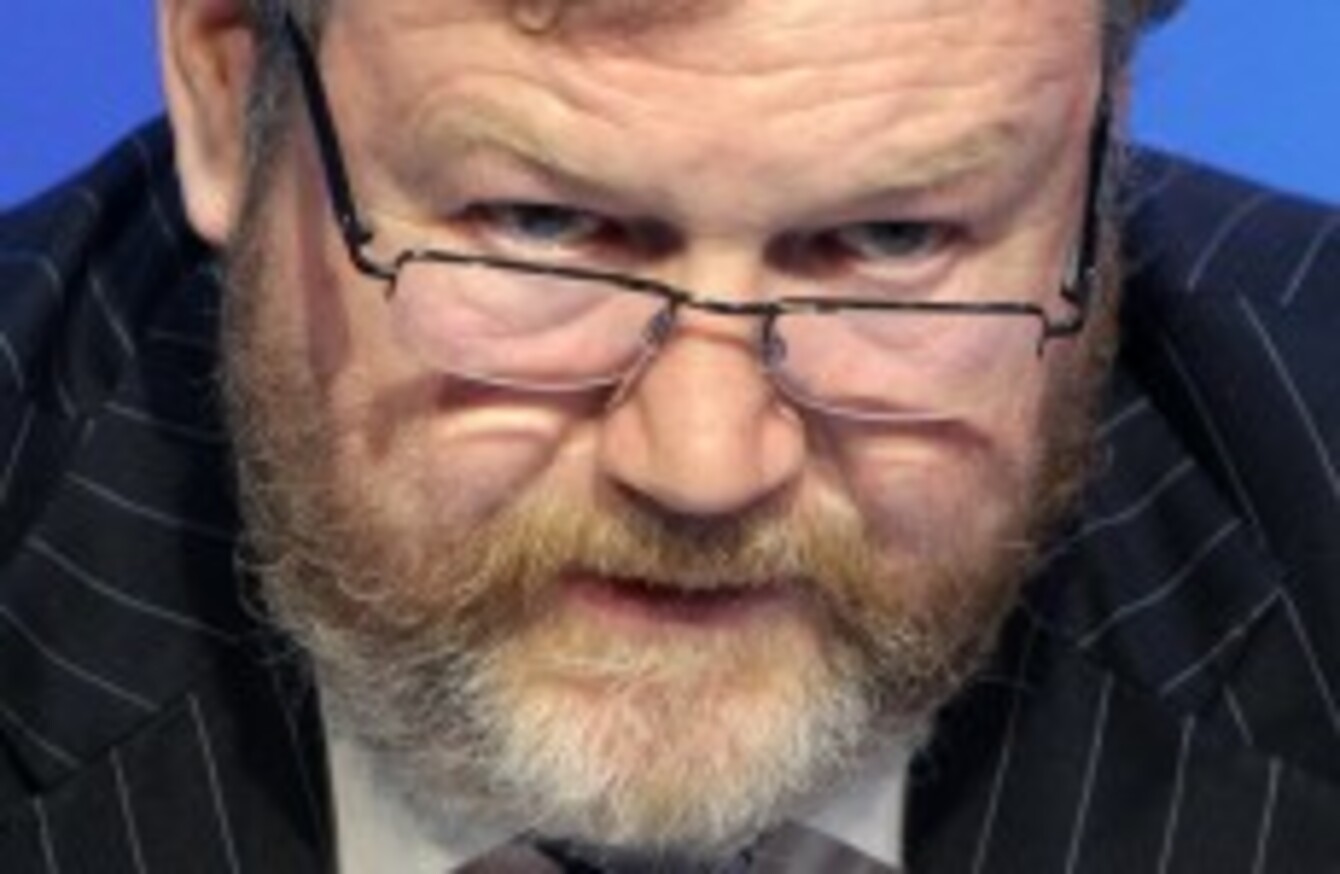 Image: Niall Carson/PA Archive
Image: Niall Carson/PA Archive
FIANNA FÁIL is to consider a Dáil motion of no confidence in the Minister for Health, James Reilly, after the chairman of the Labour Party admitted further cuts to the health sector had left the party preparing for a general election.
Micheál Martin told RTÉ's This Week programme that he would be discussing Reilly's performance as health minister when the Dáil returned from its recess in three weeks – and could potentially call for the minister to resign altogether.
Martin was speaking after Labour chairman Colm Keaveney told the Sunday Independent that the latest €130 million of health cuts had been "totally unacceptable" and prompted Labour to prepare for a general election.
"It would be wrong not to prepare for a general election, given the political challenges that lie ahead in the coming year, starting with the Budget," Keaveney told the Sunday Independent's Daniel McConnell.
Martin said this statement was "extraordinary", particularly given the unprecedented majority that the Fine Gael and Labour coalition enjoyed in the Dáil.
"The whole situation around Minister Reilly is destabilising the government and causing considerable division within the government," Martin said.
Martin also quoted from a pre-election pledge from Reilly, in which he said the day he would close any health service – without providing an adequate replacement – was "the day I'll walk away, I'll retire".
I think it's now time for him to walk away and retire from the position, to honour and to fulfil a pledge he gave to the people of Ireland before the last general election.
The Fianna Fáil leader added that he had read comments in this morning's papers outlining how Reilly had "done everything to be divisive and not inclusive" as minister, and noted his reportedly fraught relationship with his junior minister Roisín Shortall who previously refused to declare her confidence in Reilly's leadership.
He also criticised Reilly for seeking to abolish the HSE board early in his tenure, and appoint a new board which Martin said had less independence – only to now hide behind that board when the agency was forced to announce new funding cuts.
He added that Labour's position, however, illustrated the "moral bankruptcy" of its stance ahead of the general election, and showed now that it was looking to put its own future ahead of that of the people of Ireland.