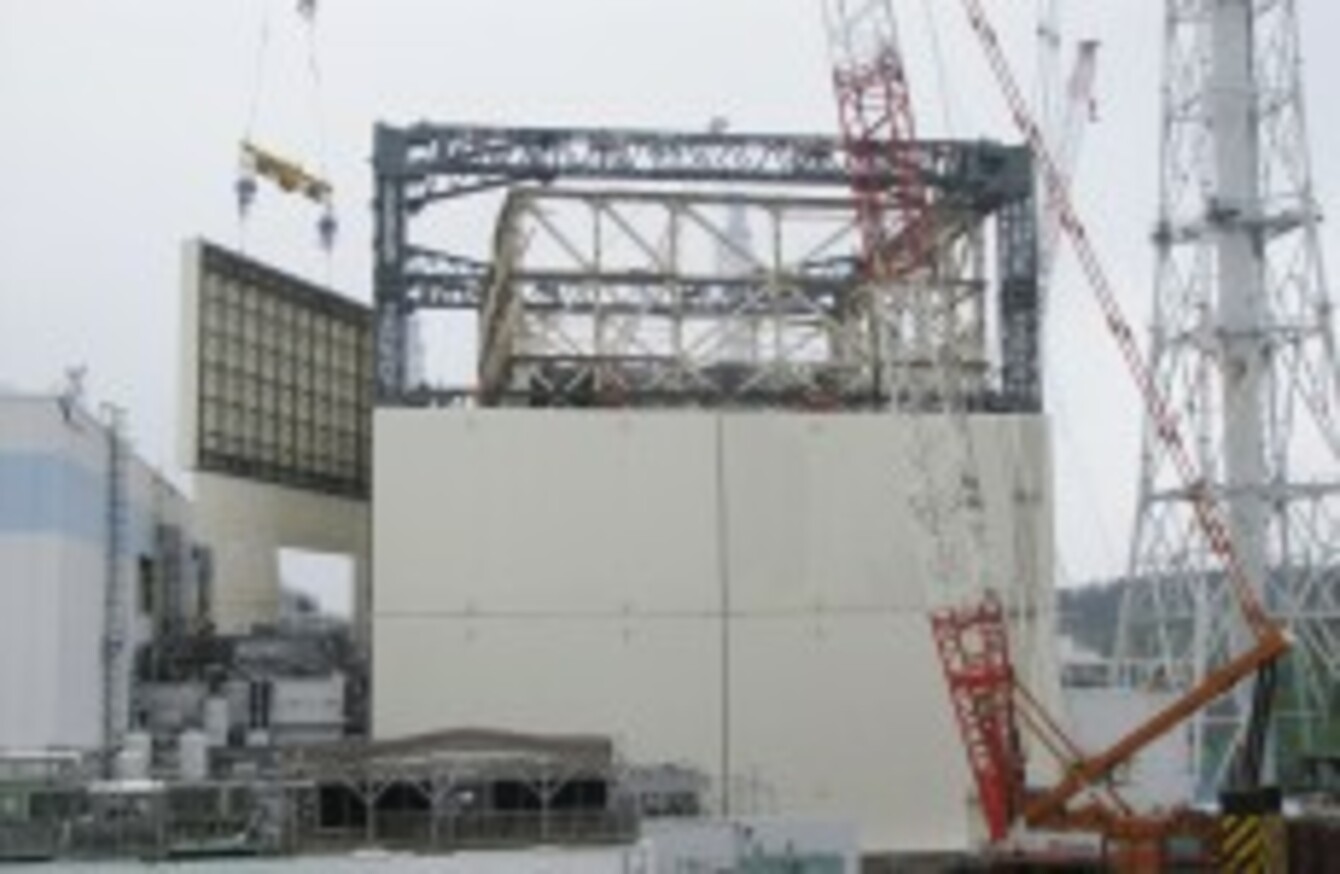 A radiation shield is being built around the Fukushima reactor to prevent further contamination
Image: AP/Press Association Images
A radiation shield is being built around the Fukushima reactor to prevent further contamination
Image: AP/Press Association Images
THE JAPANESE GOVERNMENT has lifted an official advisory warning people to stay out of areas in a 20 to 30km radius of the stricken Fukushima No 1 power plant, which was damaged in the March tsunami.
However, the news came as radioactive plutonium-238 was discovered in soil up to 45km away from the plant – contamination that is believed to have arisen from the accident earlier this year.
According to the Japan Times, the lifted evacuation warning means 59,000 people are now being told they can return to their homes.A government minister said on Friday: "This is steady progress toward reconstruction."
It's understood some residents returned before the order was removed, while a further number never evacuated in the first place.
The plutonium finds came as government teams inspected soil samples at 100 locations within an 80km radius of Fukushima. The Mainichi Daily News reports that radioactive strontium-89 was detected in almost half of the locations, including one 79km from the plant, with plutonium in six of the samples.
However, a government official said radiation levels from the elements are "not high enough to affect human bodies".
The 20km evacuation order will remain in force as cleanup efforts continue. According to the New York Times, the worst affected areas will most likely remain uninhabitable for decades.