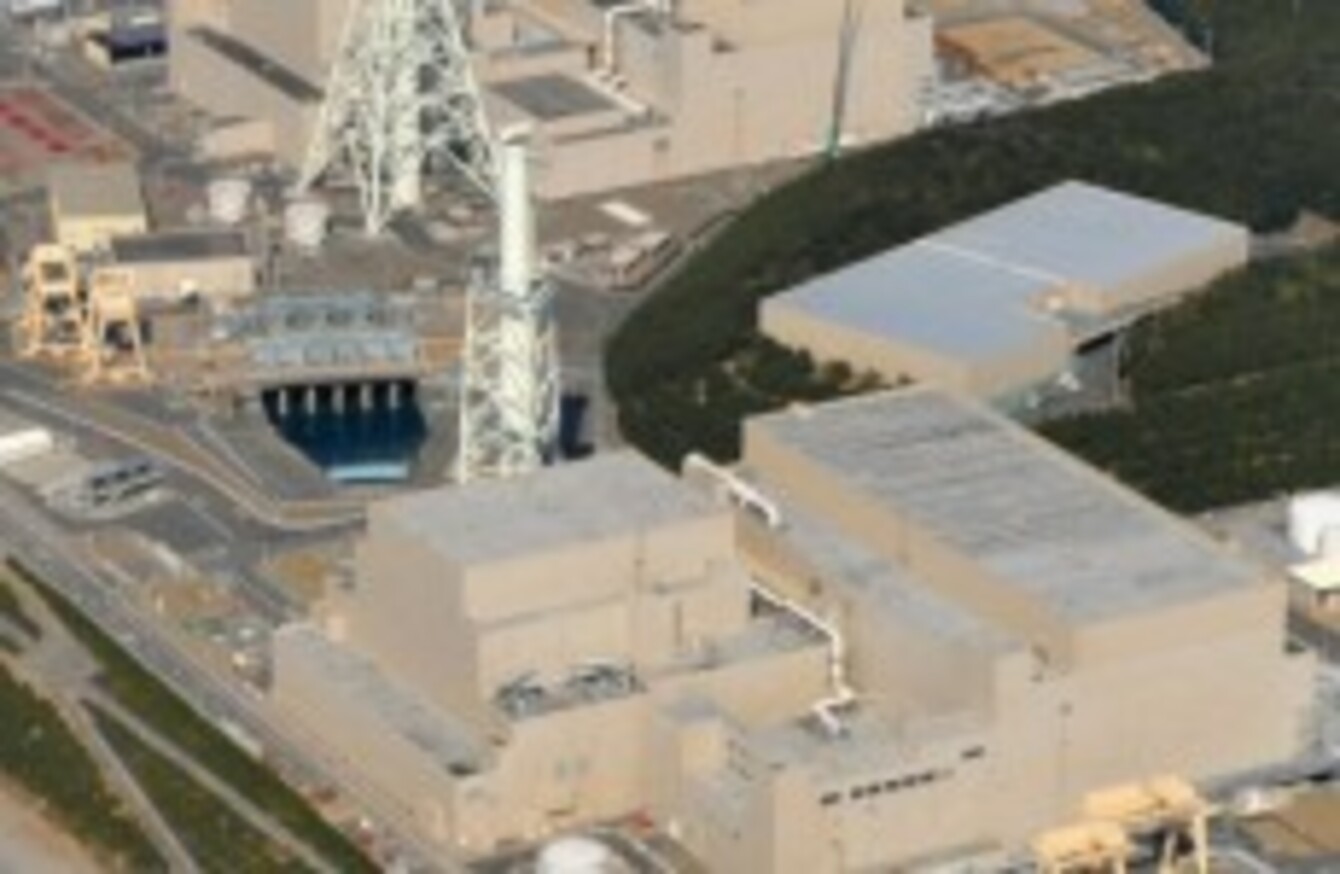 A file photo of the Hamaoka nuclear plant
Image: AP / Press Association Images via PA Images
A file photo of the Hamaoka nuclear plant
Image: AP / Press Association Images via PA Images
THE JAPANESE GOVERNMENT has called on the Chubu Electric Power Co to suspend three nuclear reactors at its coastal nuclear plant.
It is being asked to suspend operations at its Hamaoka nuclear plant in Shizuoka, 155 miles West of Tokyo, while safety measures are taken to ensure damage from a major earthquake or tsunami does not cause a second nuclear accident.
Prime Minister Naoto Kan said that experts forecast a 90 per cent probability of a quake with a magnitude of 8.0 or more striking central Japan within 30 years.
He said if an accident occurred at this plant, "it could create serious consequences".
A safety review of Japan's 54 nuclear plants was prompted after the radiation crisis at the Fukushima Dai-ichi nuclear plant following the devastating earthquake and tsunami on 11 March.
However the Hamaoka plant is the only one so far where the operators have been ordered to shut down operations. The shutdown could last two years.
Safety measures implemented by Chubu Electric since 11 March include building a 1.5km-long sea wall near the nuclear plant.
The Financial Times reports that the Hamaoka plant has been a target of Japanese anti-nuclear campaigners for years due to the fact it was built on top of a major earthquake fault plane.
It has been described as the "most dangerous" atomic plant in Japan.
The closure of Hamaoka will make it more difficult for Chubu to meet electricity demands within its service area, so people have been urged to have patience with the situation.
- Additional reporting by AP