THE JAPANESE LEADER who was in charge of pick up the pieces after the Fukushima reactor disaster has warned Ireland against following in his country's nuclear footsteps.
Former prime minister Naoto Kan today told a panel of Irish energy-industry heavy hitters that nuclear power should be consigned to the history books within a few generations.
"I think, before the end of this century, nuclear power plants are going to go away from the surface of the globe," he said through an interpreter.
"We should not think any more about (nuclear disasters) not happening, but when they happen how many people will suffer."
A renewable-energy convert
A group including Glen Dimplex CEO Sean O'Driscoll and SSE Airtricity chairman Mark Ennis was told Kan, the first former Japanese prime minister to visit Ireland, had been certain nuclear power was safe for Japan – until the 2011 Tohoku earthquake and tsunami struck.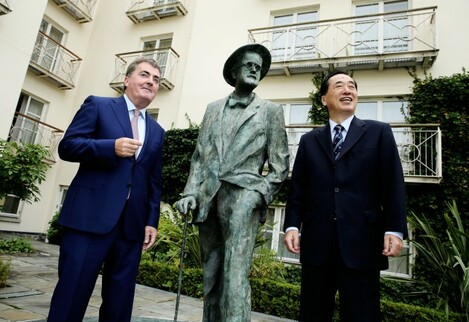 Former Japanese prime minister Naoto Kan and Glen Dimplex chief executive Sean O'Driscoll in Dublin today. Source: Maxwell Photography
The resulting Fukushima nuclear reactor disaster changed his thinking overnight and led to a massive push into renewable energy and energy efficiency in the country.
"In Japan, there is no place where we can (safely) build a nuclear power plant and, looking at the globe, there are still very, very few places where we can do it," he said.
The Irish nuclear scene, or lack thereof
The Irish government has not ruled out a nuclear power, although there remains a legal ban on nuclear development in the republic that would need to be lifted before any new plant could be built.
Its "green paper" on energy, released in May, said the impending closure of the coal-fired Moneypoint plant in Co Clare meant it could be the right time to look at whether a nuclear reactor was an economically-viable replacement.
Moneypoint power plant in Co Clare. Source: Declan McNaboe
A 2013 TheJounal.ie poll revealed 45% of readers were against Ireland considering nuclear power, while 34% liked the idea.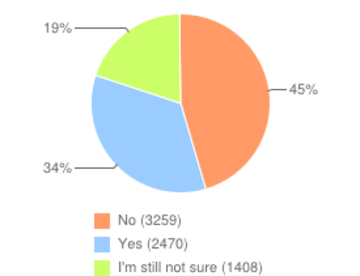 A 2013 TheJournal.ie poll asked readers if Ireland should consider nuclear power. Here's what they said. Source: TheJournal.ie
Ireland is currently heavily dependent on imported fossil fuels for its energy needs.
Meanwhile, the UK government has given the go-ahead for the first nuclear reactor in a generation to be built at Hinkley Point in England's southwest – less than 250km from Ireland.
An Taisce, Ireland's national trust, recently lost a legal challenge to the new plant's development.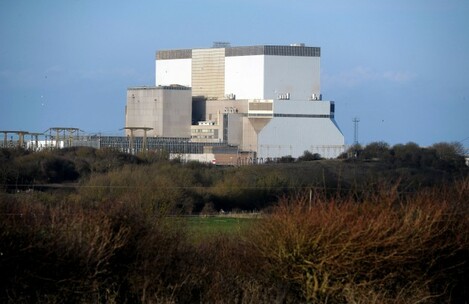 One of the existing nuclear power plants at Hinkley Point. Source: Tim Ireland/PA Wire/Press Association Images
READ: Concerns raised about Irish nuclear risk
READ: An Taisce loses legal challenge to British nuclear power station