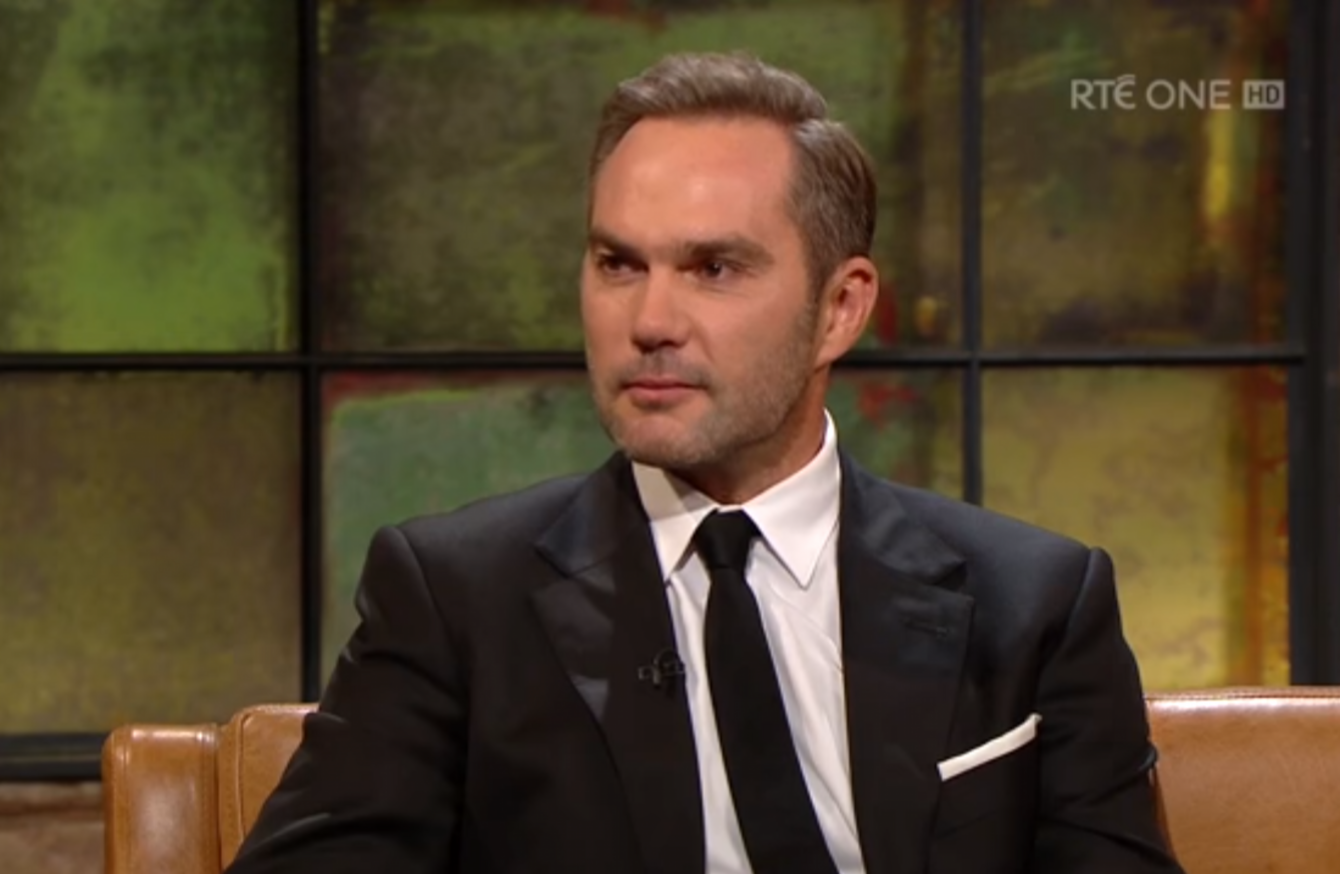 Image: RTÉ Late Late Show
Image: RTÉ Late Late Show
A RETIRED SOCCER player spoke about his battle with depression and how he recovered from it on last night's Late Late Show.
Speaking to host Ryan Tubridy, Jason McAteer, who's a former player for the Republic of Ireland and Liverpool football club, said he had been battling with retirement from football before he thought about ending it all.
"It's literally, like a light switch the day you finish – you go home, and there's nothing there you're not going in the next day, your friends are not there, there's no [club] doctor – and it's very very difficult. I suffered a bad bout of depression.
Source: The Late Late Show/YouTube
"Depression takes a hold of you and, you don't realise you're in this world – you think it's the norm but you do things out of character that your close friends or your family would see."
I got to a point where I was a real mess – I remember I was driving through the Mersey Tunnel to go see Harry, pick him up from school, and I just thought I could just end all this now. I could just throw in this car now and absolutely quit on everything.
"And Harry's coming into my head and I worried how he was going to take it and whether an oncoming car, who was going to be in it, was it going to be a mum, was it going to be kids, what was I going to do, what was the impact of that…
…and before I knew it I was at the end of the tunnel.
"And I remember going back to my mum's at night and having a bit of a breakdown – lots of tears, lots of emotion came out."
Jason's mother then recommended he go see a friend of her's who was a counsellor.
In his advice to others, he said that those with depression have "got to admit that or it's not going to work".
Tubridy commended the footballer for opening up about his battle on a public stage, which was met with applause from the chat show's audience.
If you need to talk, contact:
Samaritans 116 123 or email jo@samaritans.org
National Suicide Helpline 1800 247 247 – (suicide prevention, self-harm, bereavement)
Aware 1800 80 48 48 (depression, anxiety)
Pieta House 01 601 0000 or email mary@pieta.ie – (suicide, self-harm)
Teen-Line Ireland 1800 833 634 (for ages 13 to 19)
Childline 1800 66 66 66 (for under 18s)