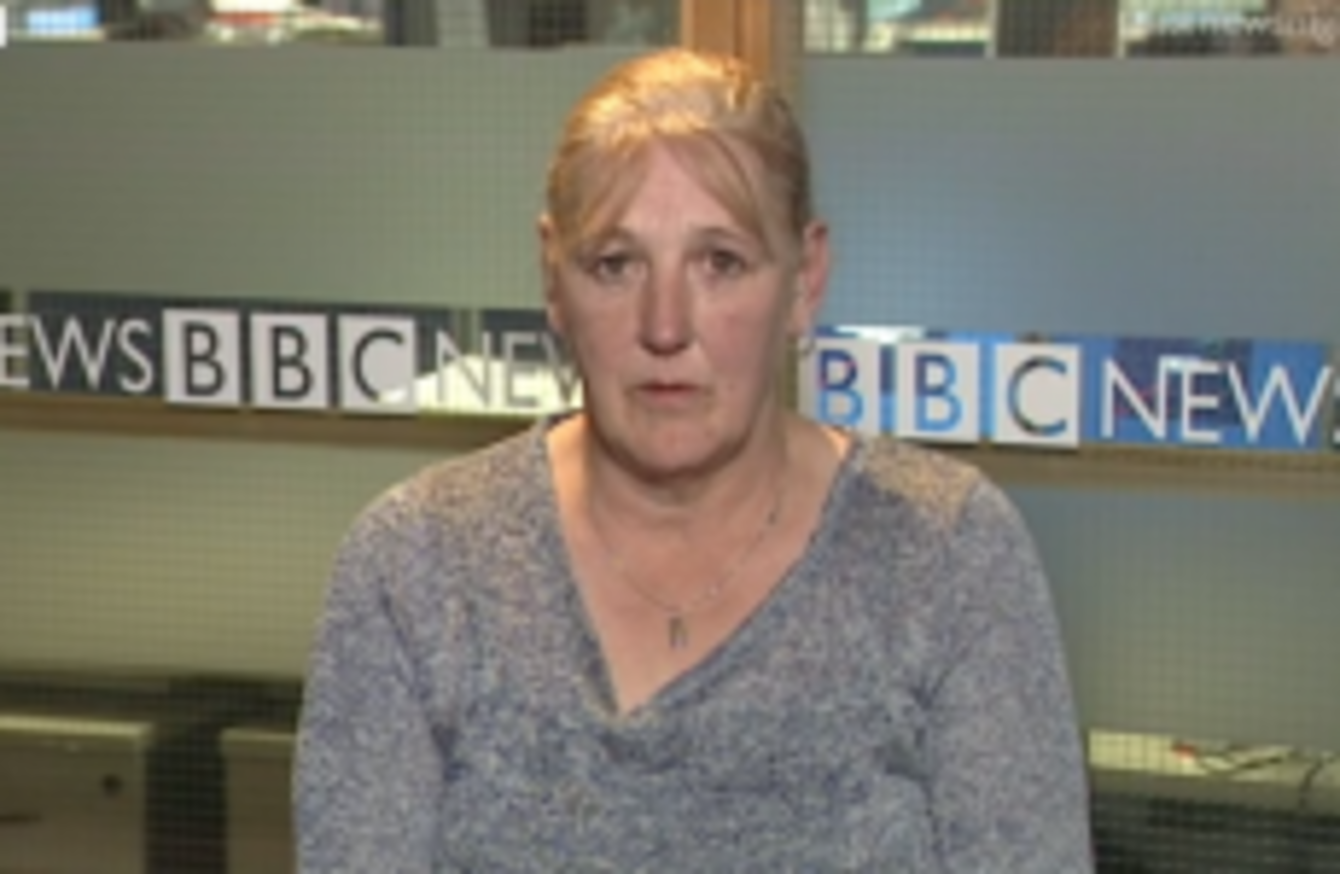 Image: BBC Newsnight
Image: BBC Newsnight
THE DAUGHTER OF Jean McConville, who was abducted from her home and murdered by the IRA in 1972, has said she has no fear of the IRA now and is prepared to name people who were involved in her mother's murder.
Appearing on BBC's Newsnight, Helen McKendry, was asked about comments her brother made yesterday about believing the IRA would kill him if he named people he knew had played a part in his mother's death.
"That fear has left me a long time ago," she said. "I do not fear the IRA anymore. I will happily give the names that I know to the police."
McKendry said four women and eight men came to the family house to take the mother of ten away. She said police have not interviewed the family in great detail and so she has not passed on the names she knows yet.
Like her brother, the woman said she has seen the people involved in her mother's murder in the town centre of Belfast and was even confronted by one of the women in 1995.
The family of the murdered woman, whose body was only found in 2003, have been speaking out in the media over the couple of days after it emerged that Sinn Féin leader Gerry Adams was arrested and is being questioned about it.
Adams was arrested on Wednesday and has now been held in Antrim police station for two nights. He can be only questioned until just after 8pm this evening unless detectives apply to a judge to extend the detention period.
The Louth TD has always denied involvement with Jean McConville's murder and has called for anyone with information about 'The Disappeared' to come forward.