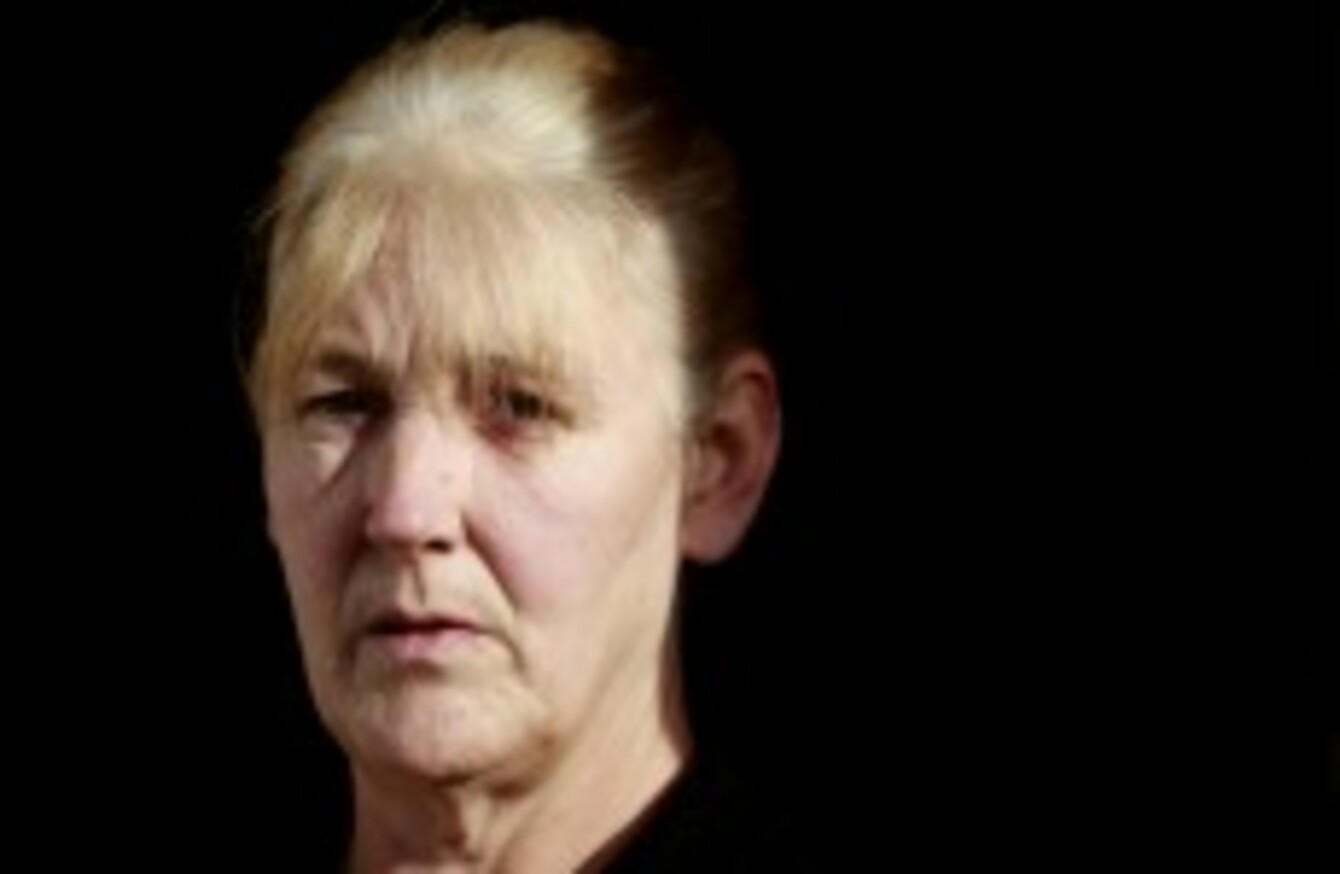 Helen McKendry
Image: Peter Morrison/AP/Press Association Images
Helen McKendry
Image: Peter Morrison/AP/Press Association Images
THE DAUGHTER of Jean McConville has called for the release of taped interviews with IRA members held by Boston College in the US – saying they could hold the full story behind her mother's disappearance.
Helen McKendry said she was entitled to know the truth of her mother's death before she dies herself.Speaking on RTÉ's This Week, she said:
What happened to Jean McConville was kept secret for long enough. If it was their mother, they'd want to know. Why not hand this information over to the police?
Jean McConville, a mother of ten, was murdered and 'disappeared' by the IRA in Belfast in 1972. Her remains were not discovered until 2003, when a walker discovered them on a Dundalk beach.
The PSNI is still investigating her death, and is seeking to have access to tapes from the Boston College Belfast Project – a series of interviews with republicans and loyalists involved in the Troubles – to aid their investigation.
An appeals court in the US is set to decide whether the tapes can be released. Former IRA member Anthony McIntyre and journalist Ed Moloney say people agreed to be interviewed only on the basis that the tapes would not be released until after the interviewees' deaths.
They argue that they could be treated as informants if information from the tapes was used in any eventual prosecution.
But McKendry said: "It's the murder of a young woman, who left a young family. We all need to know the truth." She said her own children were still subjected to accusations that McConville had been an informer.
I just want to know what they've said about my mother. There might be someone on the tapes who knows the full story. Did they kill her straight away? Did they torture her for days? [...] I think there'd be a closure on it.