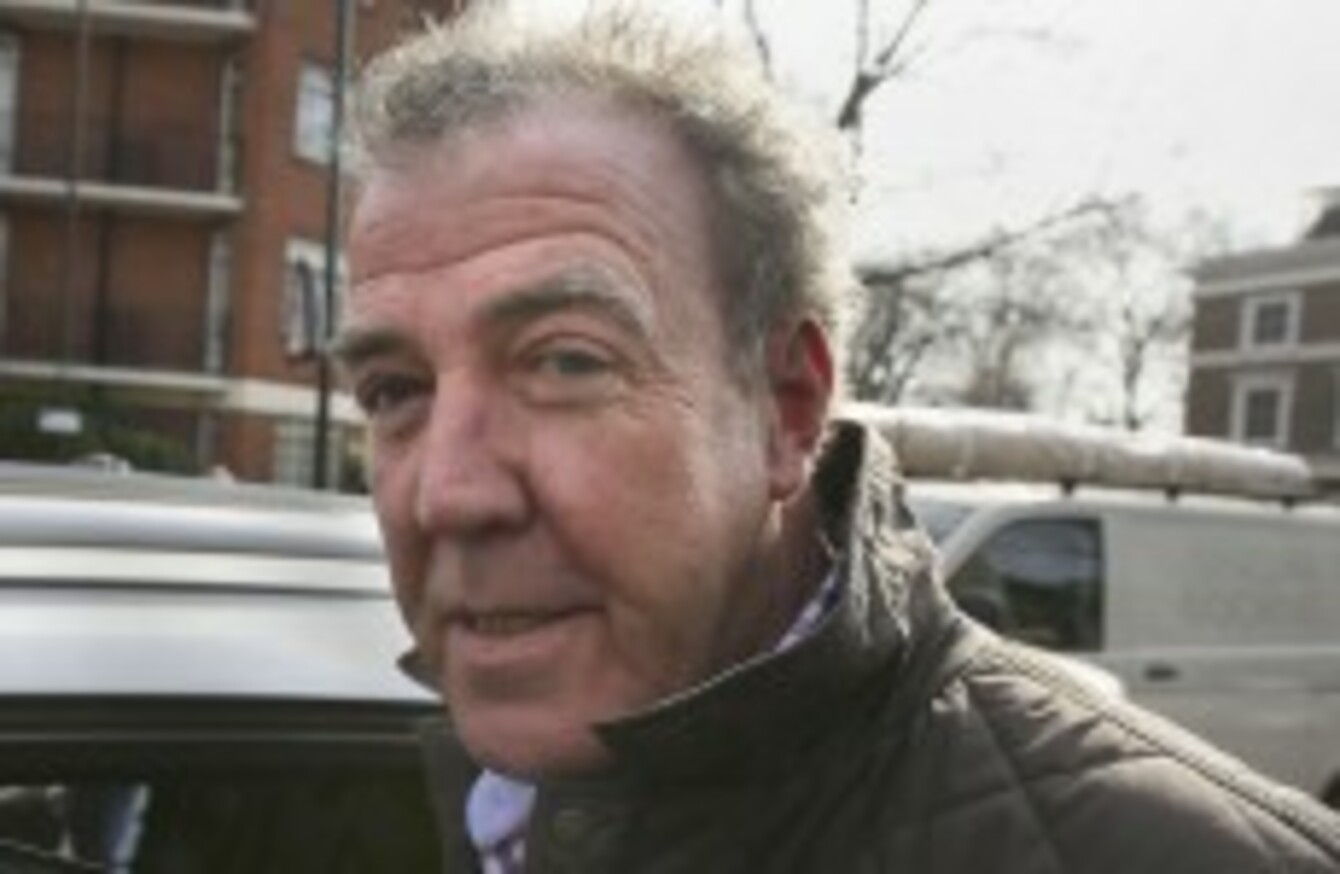 Image: Philip Toscano
Image: Philip Toscano
JEREMY CLARKSON HAS effectively been sacked as presenter of Top Gear.
Clarkson's contract will not be renewed by the BBC after he had been suspended by the corporation for two weeks after allegedly punching a producer.
Both Clarkson and producer Oisin Tynon gave evidence as part of the investigation.
It's also been alleged that Clakson called Tynon a "lazy Irish c**t" as part of the incident which newspapers claim was about a lack of hot food after filming.
Today, BBC Director-General Tony Hall said that he did not make the decision lightly.
It is with great regret that I have told Jeremy Clarkson today that the BBC will not be renewing his contract. It is not a decision I have taken lightly. I have done so only after a very careful consideration of the facts and after personally meeting both Jeremy and Oisin Tymon.
Ken McQuarrie's report says that:
"On 4 March 2015 Oisin Tymon was subject to an unprovoked physical and verbal attack by Jeremy Clarkson. During the physical attack Oisin Tymon was struck, resulting in swelling and bleeding to his lip. The verbal abuse was sustained over a longer period, both at the time of the physical attack and subsequently."
The report says that the crew had travelled to Yorkshire for a shoot and "the physical attack lasted around 30 seconds and was halted by the intervention of a witness".
It adds that:
"The verbal abuse was directed at Oisin Tymon on more than one occasion – both during the attack and subsequently inside the hotel – and contained the strongest expletives and threats to sack him. The abuse was at such volume as to be heard in the dining room, and the shouting was audible in a hotel bedroom."
Hall adds three points to this statement:
First – The BBC is a broad church. Our strength in many ways lies in that diversity. We need distinctive and different voices but they cannot come at any price. Common to all at the BBC have to be standards of decency and respect. I cannot condone what has happened on this occasion. A member of staff – who is a completely innocent party – took himself to Accident and Emergency after a physical altercation accompanied by sustained and prolonged verbal abuse of an extreme nature. For me a line has been crossed. There cannot be one rule for one and one rule for another dictated by either rank, or public relations and commercial considerations.
Second – This has obviously been difficult for everyone involved but in particular for Oisin. I want to make clear that no blame attaches to him for this incident. He has behaved with huge integrity throughout. As a senior producer at the BBC he will continue to have an important role within the organisation in the future.
Third – Obviously none of us wanted to find ourselves in this position. This decision should in no way detract from the extraordinary contribution that Jeremy Clarkson has made to the BBC. I have always personally been a great fan of his work and Top Gear. Jeremy is a huge talent. He may be leaving the BBC but I am sure he will continue to entertain, challenge and amuse audiences for many years to come.
The BBC will now look to renew Top Gear for 2016, he said.
"This will be a big challenge and there is no point in pretending otherwise. I have asked (commissioning editor) Kim Shillinglaw to look at how best we might take this forward over the coming months. I have also asked her to look at how we put out the last programmes in the current series."