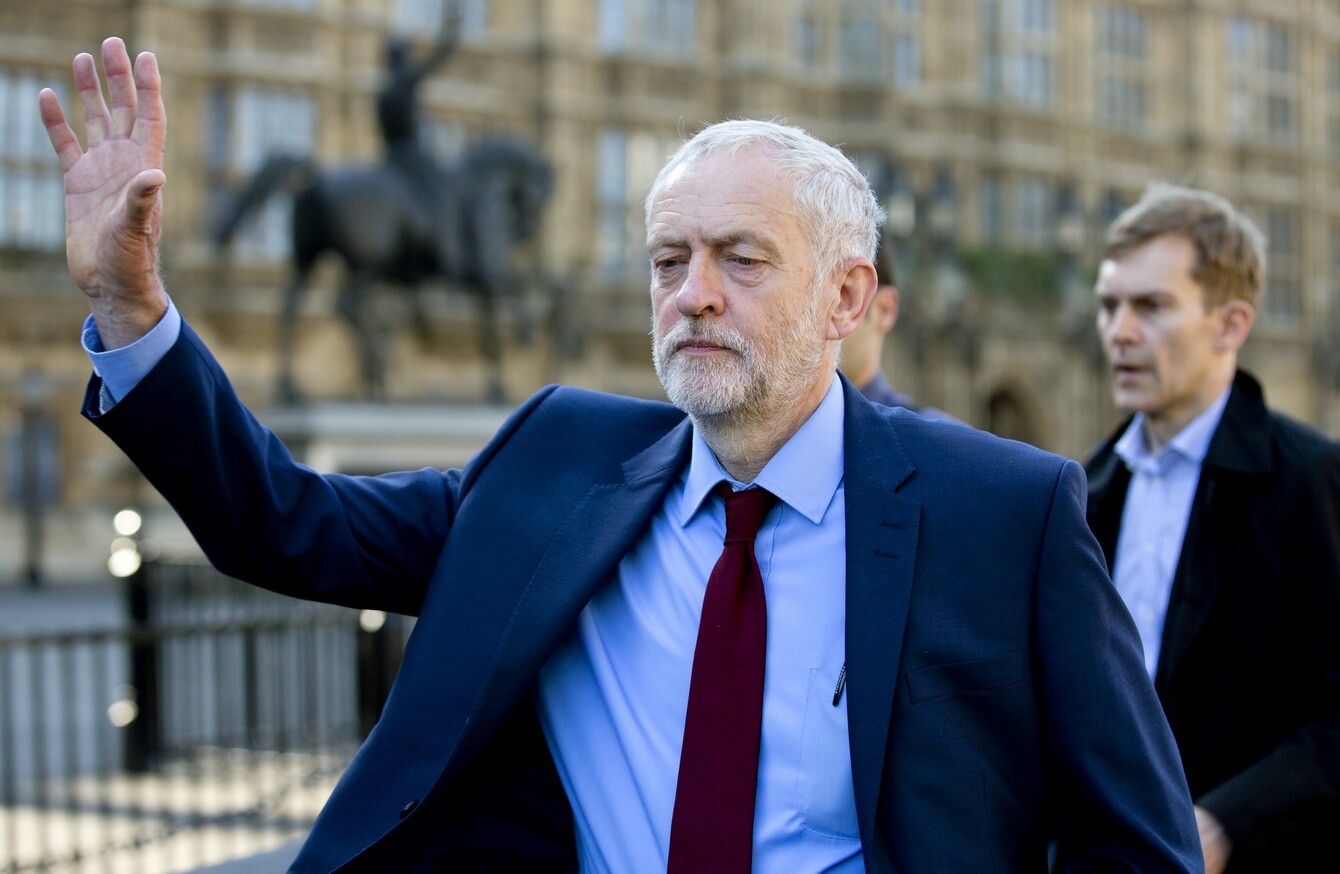 Jeremy Corbyn
Image: Empics Entertainment
Jeremy Corbyn
Image: Empics Entertainment
Updated at 12.30pm 
TOM WATSON, THE deputy leader of the UK Labour Party, has told his boss, Jeremy Corbyn, that he has "no authority" among the party's MPs and that he faces a leadership challenge, the BBC reports.
Corbyn has said he will not step down from his position, after criticism over his handling of last week's Brexit referendum, which saw a majority of UK voters opt to leave the European Union.
Eleven members of the shadow cabinet resigned yesterday, blaming Corbyn for failing to rally the party's core working-class vote to support the "Remain" campaign.
The party leader hit back, saying he would not betray the trust of the party members who elected him only last September, and vowed to "reshape" his shadow cabinet starting today.
However, this morning, another three members of his top team followed – shadow foreign minister Diana Johnson, shadow minister for civil society Anna Turley and shadow armed forces minister Toby Perkins.
Chester MP Chris Matheson then announced he was resigning at Parliamentary Private Secretary to the shadow justice team and Stephen Kinnock stepped down from his position as private secretary to the spokesperson for business, innovation and skills, according to Sky News. Further resignations are expected.
This morning, Corbyn's team released details of a reshuffle of the shadow cabinet, filling the health, education, transport, defence and foreign affairs portfolios.
Millions of supporters
"I regret there have been resignations today from my shadow cabinet. But I am not going to betray the trust of those who voted for me – or the millions of supporters across the country who need Labour to represent them," Corbyn said in a statement.
Those who want to change Labour's leadership will have to stand in a democratic election, in which I will be a candidate.
The drama started overnight on Saturday with the sacking of foreign affairs spokesman Hilary Benn, who had told Corbyn he did not have confidence in his leadership.
"He's a good and decent man but he is not a leader, and that's the problem," Benn said.
Benn's departure triggered a wave of resignations.
One third of Labour voters chose to leave the European Union in Thursday's historic vote, against the advice of the majority of the party's MPs and the leadership.
Critics say Corbyn – who for decades had expressed eurosceptic views – could have done more to sway voters.
Meeting with deputy leader
In the wake of this morning's meeting between Corbyn and Watson, a Labour source told the BBC that the leader had been told by his deputy that "it looks like we are moving towards a leadership election".
- © AFP 2016 with reporting by Michelle Hennessy and Daragh Brophy.