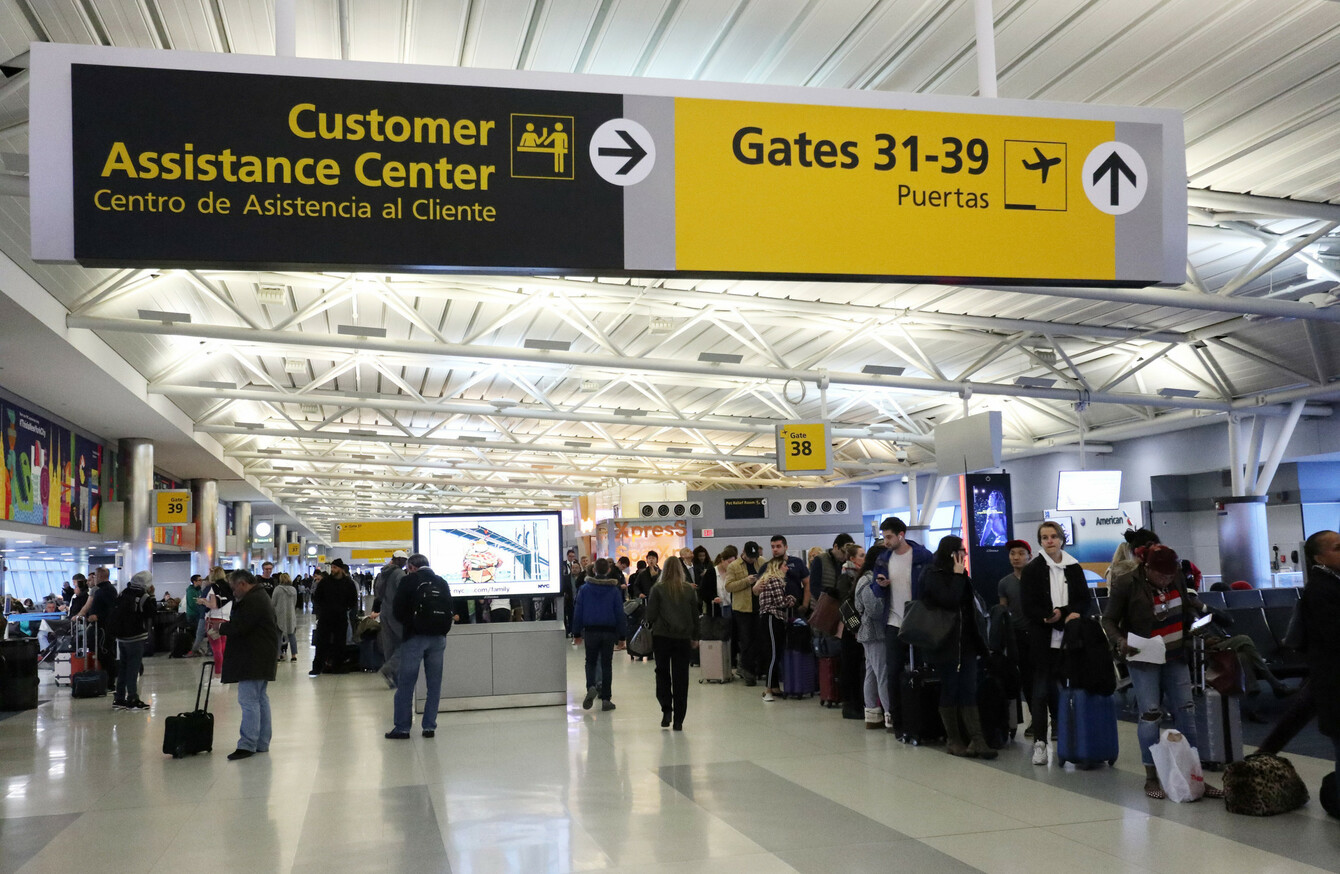 File photo
Image: UPI/PA Images
File photo
Image: UPI/PA Images
A PLANE WAS quarantined at New York's Kennedy Airport amid reports of numerous ill passengers aboard a flight from Dubai.
Video from news helicopters showed the jet sitting on the tarmac surrounded by ambulances, vehicles and airport personnel.
Passengers were exiting the plane with their luggage and getting on to buses.
A passenger on the plane tweeted that a dozen ambulances and police cars met the flight at the airport. He said passengers had been told that people on the two-floor plane were ill.
He said passengers were allowed to get off the plane and had their temperatures taken.
They were then taken to the terminal and were allowed to make their way through customs.
- With reporting by Michelle Hennessy