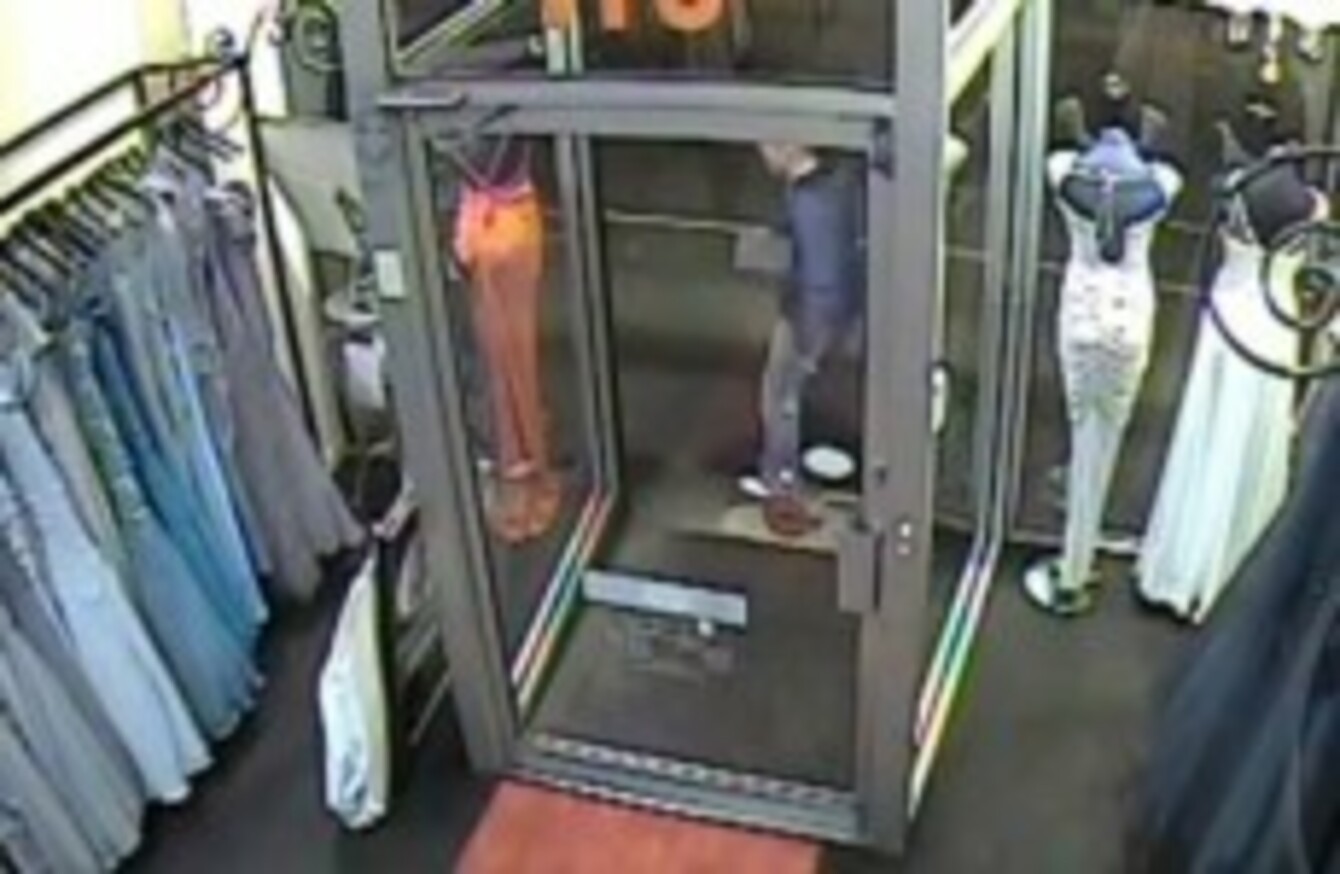 A still from the CCTV footage
Image: YouTube Screengrab
A still from the CCTV footage
Image: YouTube Screengrab
POLICE IN AUSTRALIA have released CCTV images which they believe will help them in their investigation into the disappearance of Irish woman Jill Meagher.
The 29-year-old has not been seen since the early hours of Saturday morning.
The footage shows the missing woman outside the Duchess Boutique on Sydney Road in Brunswick at about 1.40am. It also includes six other people walking by the store's front door within a short period of time and detectives have called on those people to contact Crime Stoppers as soon as possible.
Detective John Potter told a press conference that they are "particularly interested" in talking to a man in a blue top who is depicted in the footage "and appears to be talking to Jillian".
There may be a rational explanation to what's happened but he certainly could help us.
He added that the conversation between the two appears "casual".
"We don't know whether she knows the man. It appears to be a casual conversation struck by looking at the footage. But we don't know," he said, adding that they believe Jill is holding her phone at the time.
The footage shows another man looking back over his shoulder shortly before Jill and the man in the blue jumper walk past.
"Particularly the man who looks back must have seen something going on. Whether it be a conversation we don't know," the detective told reporters.
The man that looks back obviously has seen something. We don't know what it is but something's caught his attention.
Police say they are already reviewing other extensive CCTV from the area, as well as details from more than 140 calls received from potential witnesses.

(YouTube credit: 3AWRadio)
Jill went missing after leaving Bar Etiquette, where she was socialising with colleagues, at 1.33am Saturday.
Potter said that police hold great concerns for Jill and her welfare as she hasn't accessed her bank account or used her mobile phone since.
There are no suspects at this time and Potter confirmed that her husband Tom Meagher is not being treated as such.
During the press conference, it was confirmed that he made a number of phone calls to his wife in the early hours of Saturday morning before going out to look for her.
Investigations continue into whether the handbag, found in a laneway on Monday, was planted there, removed or missed during an initial search. Jill's mobile phone has not been recovered. She had made a phone call to her brother in Perth at 1.45am about 400 metres from her home to check on the health of her father.
Her brother Michael, who has now travelled to Australia to help in the search efforts, said Jill had sounded uneasy on the phone and hung up abruptly. She had not answered when he tried to call her back.
Two searches have been carried out at the apartment shared by Jill and her husband. Six bags of potential evidence have been removed.