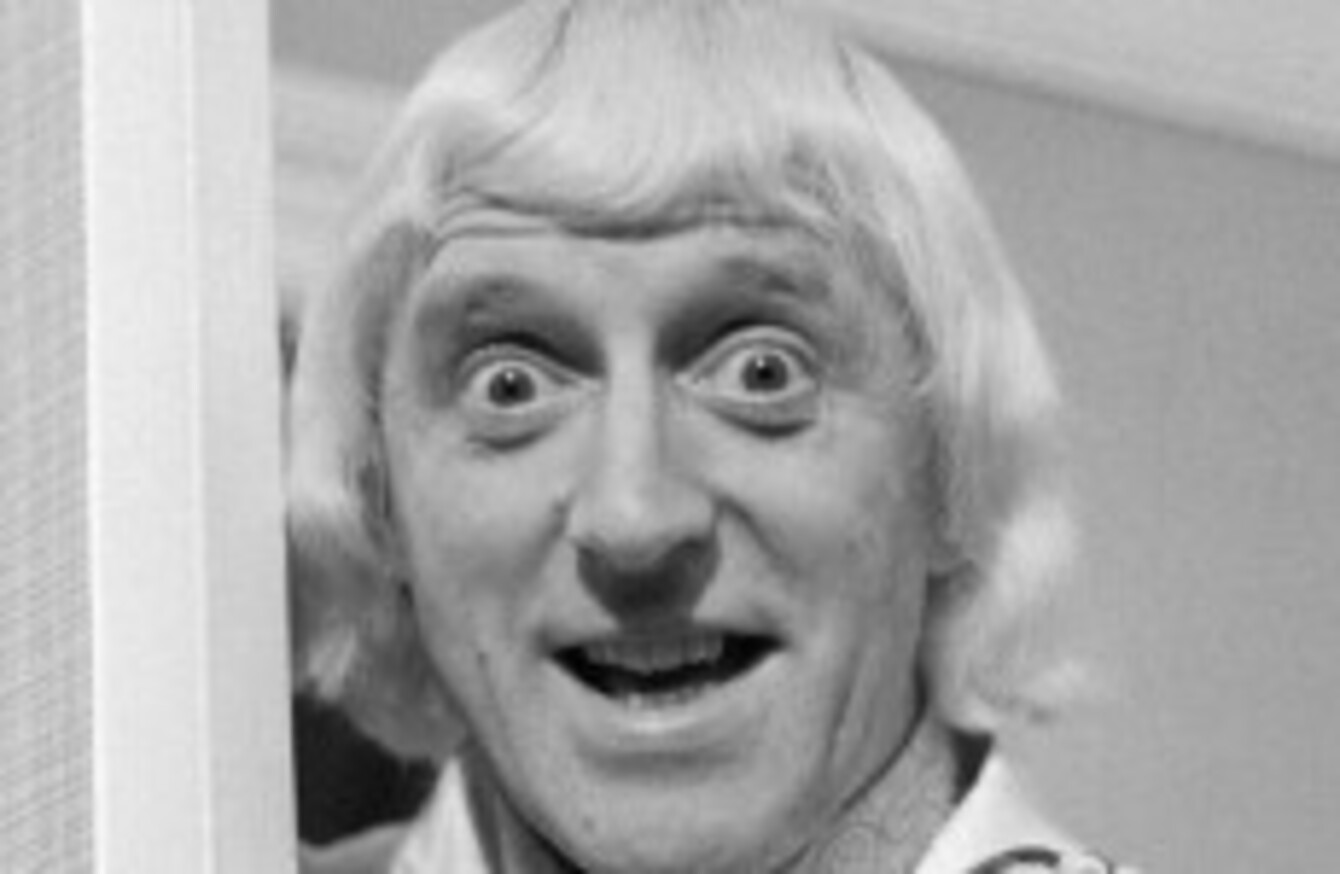 Image: PA Wire/Press Association Images
Image: PA Wire/Press Association Images
THE HORRIFYING SCALE of Jimmy Savile's abuse has been outlined in 28 reports published by the Department of Health in the UK today.
The investigation has revealed that the former television star's victims were aged between five and 75 years old at Leeds General Infirmary, an NHS hospital in Savile's home city.
The BBC presenter had unprecedented access and influence at the facility, regularly visiting wards and departments in the 1960s, '70s and '80s.
Nineteen children and 14 adults were patients at the time of their abuse. Nineteen members of staff also reported abuse or inappropriate encounters with the man.
According to investigators, they also heard eight further accounts from victims who were external to the Infirmary, but whose abusive encounters had a connection with it.
In the majority, the victims were aged in their late teens or early twenties at the time of their encounters.
The earliest case was in 1962, when Savile was 36 years old; the most recent in
2009, when he was 82.
These abusive encounters took place in wards, corridors, offices and other hospital locations, as well as a nearby café, his mother's house and his campervan.
Three of the incidents involved "other people who assisted Savile".
There was also evidence of grooming of both victims and families, while at least 10 were "intimidated and humiliated" after the initial assault.
The report into Savile's activities at Broadmoor Hospital, a London mental health facility where he was given a managerial role, describes the perpetrator as "charming and persuasive, at least to some, but at the same time he was grandiose, narcissistic, arrogant and lacking any empathy".
According to investigators there, fewer reported assaults by Savile have come to light at Broadmoor than at the other NHS hospitals with which he was most closely associated.
"We believe this is likely to reflect both a degree of under-reporting (because of understandable patient concerns about the consequences to themselves) and the likelihood that there were fewer opportunities for Savile because of the nature of Broadmoor.
However, we have no reason to doubt that Savile was an opportunistic sexual predator throughout the time he was associated with Broadmoor.
Each of the 28 reports include detailed victim testimony about what happened during their meetings with Savile.
Secretary of the Department of Health in the UK, Una O'Brien, said they detail the "depraved activities" of the presenter.
They make for "shocking reading", she added.
"On behalf of the previous Department of Health and Social Security, and Department of Health, we are deeply sorry that inadequate processes in 1988 enabled Jimmy Savile to occupy a position of authority that he used to abuse his victims at Broadmoor Hospital," she continued in a statement.
Kate Lampard, the woman who led the investigation, is due to publish here "lessons learned report", in the autumn.