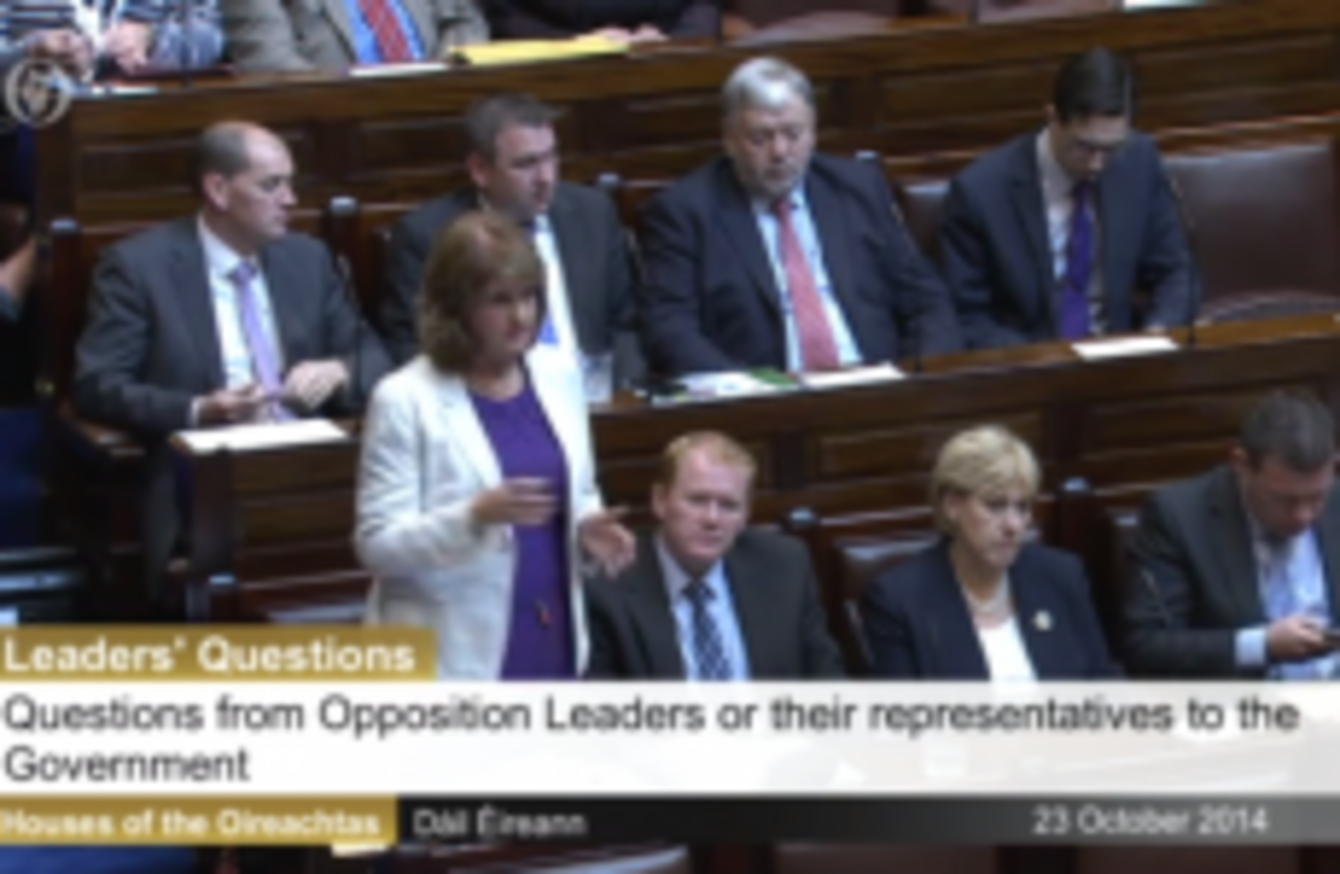 Image: Screengrab
Image: Screengrab
TÁNAISTE JOAN BURTON has again moved to clarify her comments about Irish Water protesters with expensive phones and cameras, saying that she was never disparaging about them.
The Labour leader said it was good to see so much footage from protests being uploaded to social media, and said she was "delighted" that that was case.
She was responding to a comment from Joan Collins TD during Leaders' Questions in the Dáil this morning, after Collins said that many people had found Minister Burton's previous comments "very patronising".
The Tánaiste said that everything that happens at Irish Water protests is being filmed, adding:
I'm actually delighted that that's the case, and if I gave any other impression, I'm very happy to correct it.
Minister Burton said that she is "a keen photographer" and that "it's great to see that people have that kind of equipment".
She said that everything that happens at protests is being uploaded to social media, and that she was glad to see this "because it's very clear what's happening".
Separately, the Tánaiste also said that she believed the timeline for the setting up of Irish Water was "too ambitious".
"I understand the frustrations of people," she told the Dáil.
She said that the company is still in the setting-up period, and says she doesn't anticipate any bonuses being paid for this time.