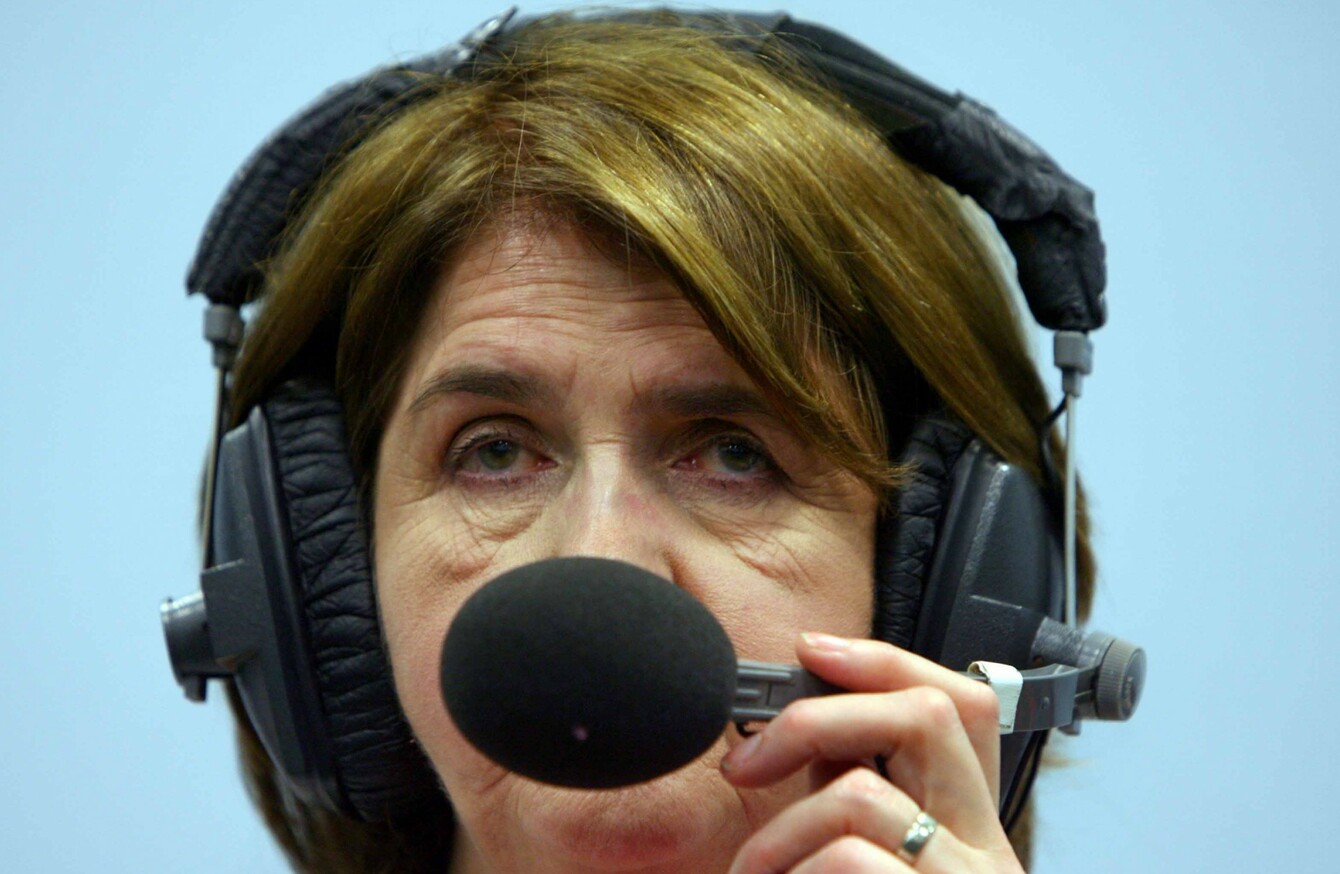 Joan Burton in Dublin West on Saturday
Image: RollingNews.ie
Joan Burton in Dublin West on Saturday
Image: RollingNews.ie
OVER 60% OF people believe that Tánaiste Joan Burton should resign as Labour leader in the aftermath of the party's disastrous general election result.
Burton has given no definitive indication as to whether she will remain on as party leader as Labour assesses an election where it has returned only six of its 33 outgoing TDs.
The party is still awaiting the outcome in Longford-Westmeath where it hopes the veteran Willie Penrose can hold his seat. His election is crucial as the party will only gain Dáil speaking rights with seven TDs.
But a Claire Byrne Live/Amárach Research poll carried out for TheJournal.ie shows that 63% of people think Burton should step down as leader now.
Exactly a fifth believe she should remain on, while 17% said they don't know. In her native Dublin, support for Burton's departure is even higher, at 67%.
Speaking to RTÉ News on Sunday, Burton said she would wait to see how many seats Labour returns and until a new government is formed before making her decision. Burton remains Tánaiste until a new government is formed, which could take several weeks.
Labour has already made clear it will not form part of the next government, but it will support Enda Kenny's nomination as Taoiseach when the new Dáil sits on 10 March.
Under Labour's constitution, if the party does not enter government the terms of its party leader and deputy leader automatically end six months after polling day.
The election of a new leader and deputy will involve a ballot of the party's estimated 4,000 members across the country.
Those in contention to succeed Burton if she resigns include her current deputy Alan Kelly as well as outgoing junior minister Seán Sherlock. Brendan Howlin, who twice unsuccessfully ran for the leadership in the past, has also been mentioned.
Only TDs can serve as Labour leader which means the only other deputies who technically come into contention are the re-elected Brendan Ryan in Dublin Fingal and Jan O'Sullivan in Limerick as well as Penrose if he holds his seat.
The poll was conducted by Amárach Research on Monday, 29 February. The survey panel comprises more than 1,000 adults who all own a smartphone. More details here.