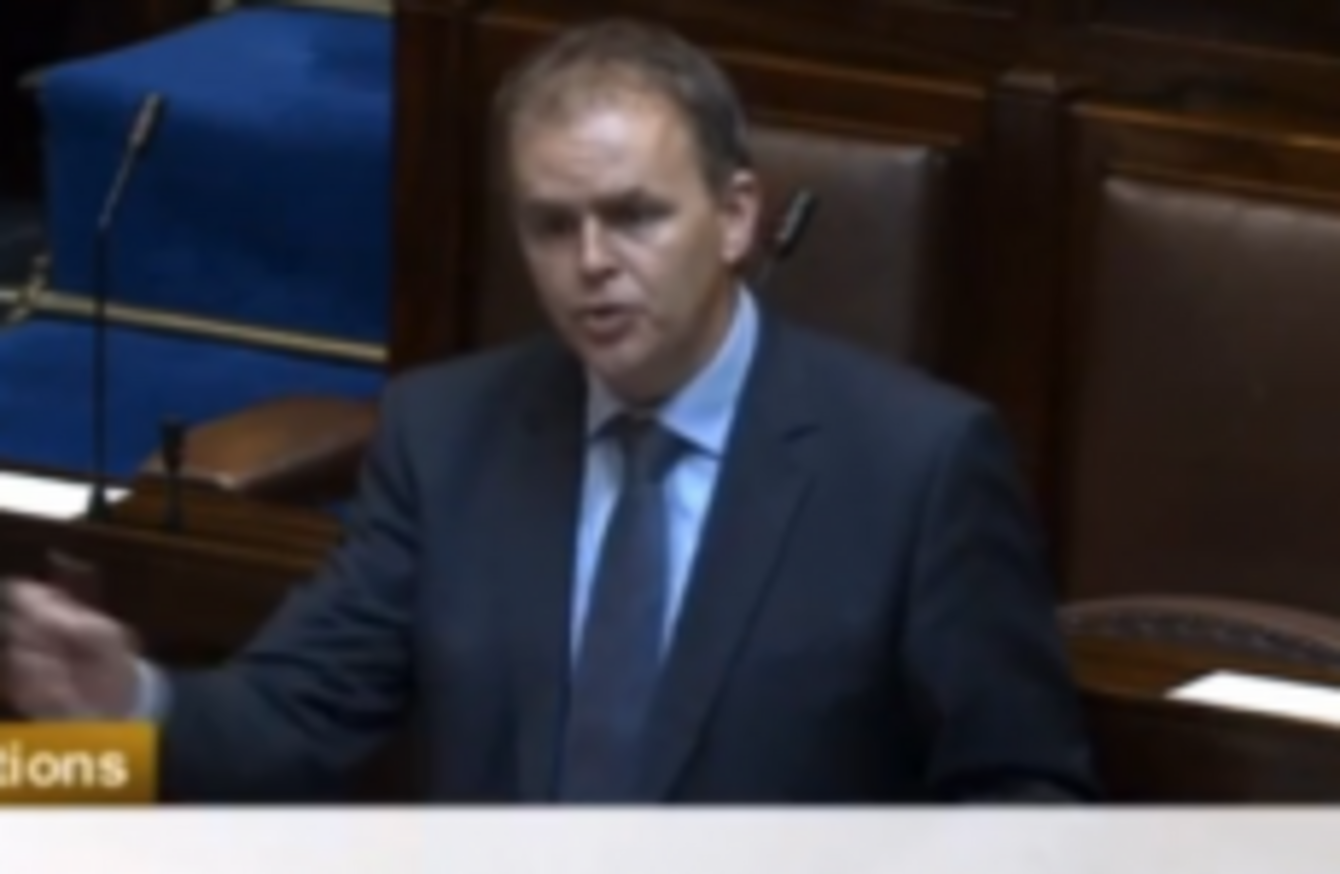 Image: Oireachtas Screengrab
Image: Oireachtas Screengrab
NEW JUNIOR MINISTER Joe McHugh, who's appointment to the 'Gaeltacht Affairs' brief was met with criticism after he admitted his Irish "wasn't great", has been blogging about his progress learning the language.
Taoiseach Enda Kenny said McHugh would be sent for summer cramming classes in the wake of his promotion earlier this month.
And the Donegal politician's following through with the plan it seems.
He says he had a "busy but productive week" at Donegal's Gleann Cholm Cille Gaeltacht last week.
So productive, in fact, that he's now "thinking in Irish" apparently…
"I had a busy but productive week and the standard of teaching was excellent," McHugh wrote in a blog post on the Department of the Arts, Heritage and the Gaeltacht website.
"I met a lot of people from all over Ireland, as well as from Wales, Scotland, Bosnia, the US, Germany and Sweden.
"We had a common bond – a passion for the Irish language – and we had the opportunity to learn it both inside and outside the classroom.
"By the end of the week, I felt as though I was thinking in Irish a lot more often than before and I was very pleased with the progress I had made.
"However, I know that I am still struggling and will be for some time yet, especially with the grammar. I must work on increasing my self-confidence.
"Nonetheless I'm positive and I know that Rome wasn't built in a day.
"There is great motivation to be found in the Gaeltacht, where the language is to be heard all the time, spoken among young and old."
(Note: There's an Irish language version of the blog post too for any saineolaí out there.)
McHugh's promotion to the brief was criticised by, amongst others, former Gaeltacht Affairs minister Éamon Ó Cuív, who said he was "shocked and disappointed" that the Taoiseach had chosen someone who is not a fluent speaker.
However, the Donegal TD put in a defiant performance as he defended his role, throwing out more than a cúpla focal in an answer to a Dáil question from Sinn Féin's Peadar Tóibín.