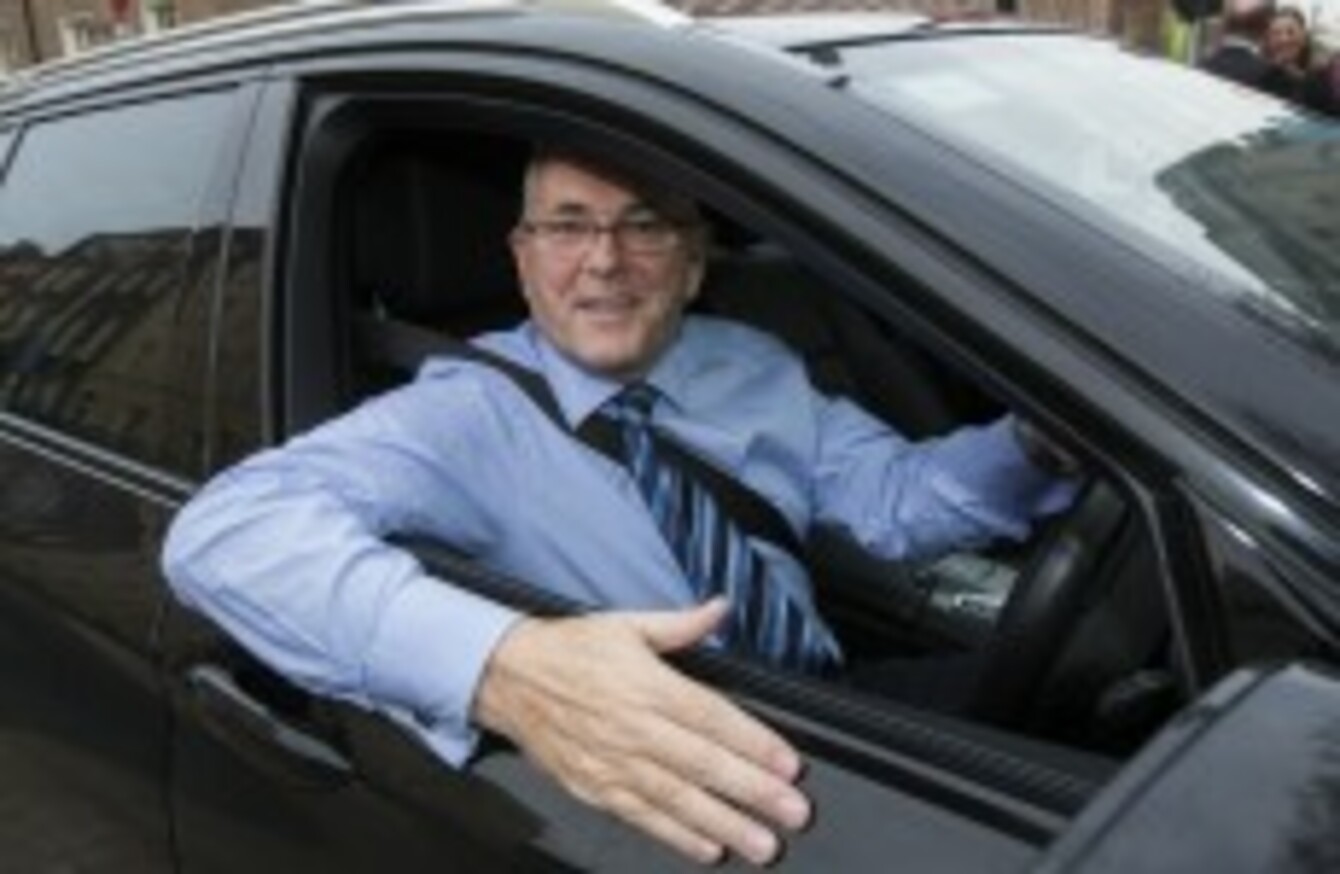 John McGuinness
Image: Laura Hutton/Photocall Ireland
John McGuinness
Image: Laura Hutton/Photocall Ireland
THE NEW CHAIR of the Oireachtas Finance Committee has called on John McGuinness to "step aside" from his role as head of the Public Accounts Committee.
Liam Twomey, who was just appointed to the role on Tuesday, has said that an inquiry should be held into how PAC handled questioning of former Rehab Group CEO Angela Kerins, who is now taking legal action against the Committee.
Twomey told Morning Ireland that McGuinness should not remain as PAC's chair while such an investigation takes place.
The Fine Gael TD said that while he voted in favour of a Dáil motion backing the PAC and agreeing to pay its legal costs in the case, an inquiry is necessary "to make sure due process was followed".
The chairman of a committee has a very important role in directing how the committee operates, that's why I would ask that John McGuinness to step aside.
Twomey said that Kerin's legal action "would have an impact into how future witnesses present themselves to committees".
Kerins is suing the Dáil's public watchdog for damages, accusing them of engaging in "a witch hunt" against her while looking into how Rehab spent public money.
She stepped down from her €240,000 role in April..
Twomey called the series of events a "debacle" that could cost tens of thousands of euro in legal costs or "potentially more".
"We need to actually look into the whole genesis of what actually happened here.
I'm not asking for John McGuinness to resign … I'm asking for him to step aside so that we can have a full inquiry into how it came about.
McGuinness, a member of Fianna Fáil, told TheJournal.ie that he had "no response" to Twomey's comments.
'Put a stop to our gallop'
PAC member Mary Lou McDonald was quick to come to McGuinness's defence this afternoon, describing Twomey's comments as " a very cynical move".
Sinn Féin's deputy leader said that although she initially didn't support him going for the role of PAC chair she thinks "he has been even-handed".
I think he has been fair and  there's no reason whatsoever for him to stand down from his position.
"It seems to me that there has been a concerted effort by some in Government to spancel the Public Accounts Committee and to put a stop to our gallop, as it were."
Payback?
Twomey denied that his actions were "payback" for the way Frank Flannery, former Rehab CEO and long-standing Fine Gael advisor, was treated by PAC.
It's not that, it's a bigger issue than that … it's nothing to do with Frank Flannery. He's not involved in this case at all. He was never in front of the PAC.
In the interview it was pointed out to him that this is not the first time he has publicly criticised McGuinness – Twomey was among the TDs critical of him spending €250,000 renovating his office in 2007-2008, details of which emerged last year.
He denied it was anything personal.
"I certainly would have no personal animosity towards John McGuinness, if that's what's being implied," Twomey said.