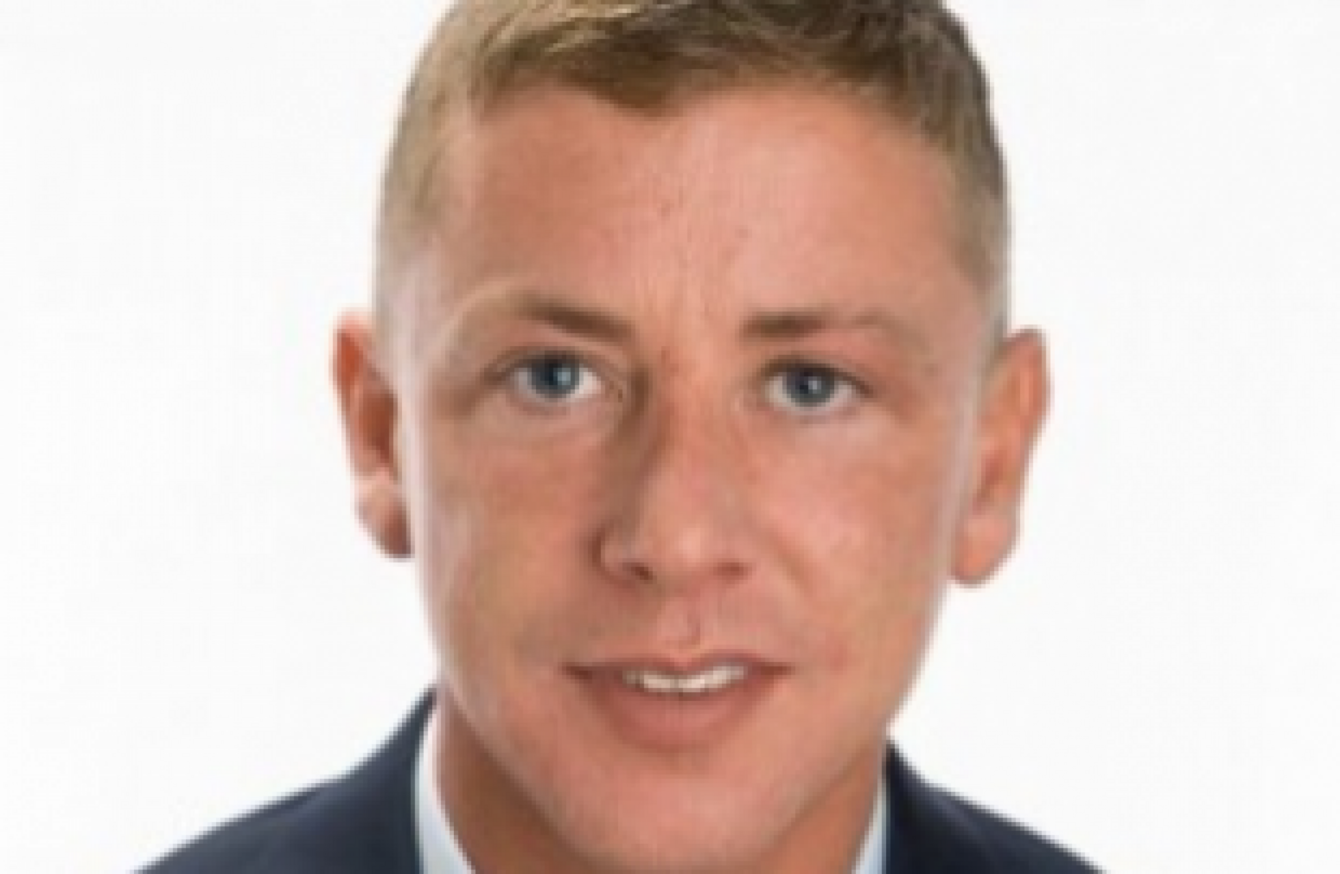 Jonathan Dowdall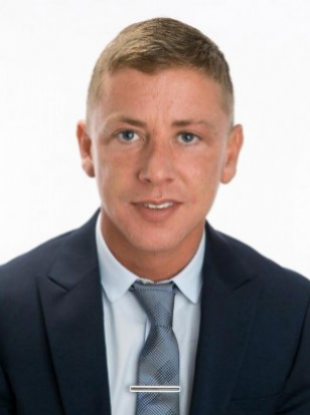 Jonathan Dowdall
Updated 7.10pm
A FORMER SINN Fein councillor waterboarded and threatened to kill a man who he believed was trying to defraud him, the Special Criminal Court heard today.
Footage recorded on a mobile phone was shown to the court of Jonathan Dowdall (38) wearing a balaclava and holding a tea-towel to the man's face before pouring water over his head.
The court heard that Dowdall believed the victim, Alexander Hurley, was pretending to be a barrister and that he was seeking Dowdall's bank details in order to defraud him.
The two men had met after Dowdall had advertised a motorbike for sale on DoneDeal.ie.
Dowdall, with an address at Navan Road, Dublin 7 and his father Patrick Dowdall (59), of the same address, had both admitted to falsely imprisoning Hurley by detaining him without his consent at Navan Road, Dublin 7 on 15 January, 2015.
Both men had also pleaded guilty to threatening to kill Hurley at the same place on the same date.

USB
Today Detective Inspector William Hanrahan, of the Special Detective Unit, summarised the facts of the case.
He told prosecuting counsel Vincent Heneghan SC that on March 9th last year gardai were searching Jonathan Dowdall's house on the Navan Road, in relation to a separate matter, when they found a USB flash drive.
When gardai examined the flashdrive, they discovered that it contained footage of a man imprisoned in Dowdall's garage, the court heard.
The victim, Alexander Hurley, was located by gardai on May 28th last year, and he gave a statement about the incident.
The court heard that on 1 January 2015, Hurley contacted Jonathan Dowdall through DoneDeal.ie about a motorcycle Dowdall had advertised for sale.
Hurley expressed interest in the motorbike and on January 12th he met with the Dowdalls in their house, where he was shown the motorbike.
Later he was contacted by Jonathan Dowdall. They discussed the purchase. Hurley said that he was waiting for a loan from the Credit Union.
On 15 January, Hurley got a phonecall from Jonathan Dowdall, who invited him to dinner at his house that evening.
Hurley told the guards that he thought the invitation was a "bit unusual" but that Jonathan Dowdall insisted Hurley attend, saying that his father had enjoyed his company.
That night, Hurley went to the house.

Petrified
He told the gardai that as soon as he arrived he was pushed into the garage and backed into a swivel-chair by Patrick Dowdall.
He was "petrified", he said.
He was tied to the chair with cable-ties and told by Patrick Dowdall that he was a "lying bastard from the sewer".
Patrick Dowdall told Hurley that if he wanted to get out alive he better tell Jonathan what he wants to hear.
Hurley, the court heard, was left alone in the garage and he heard the Dowdalls discussing what to do with him.
They said they would feed him to the dogs, chop him up and store him in a BMW if he didn't tell the truth.
When they returned, Jonathan Dowdall was wearing a balaclava and he asked Hurley to tell the truth and called him a thief.
A person appeared at the door with a bucket of water and a tea-towel.
Jonathan Dowdall put the tea-towel over Hurley's face and poured a full bucket of water over his head, the court heard.
"I thought I was being drowned," Hurley said. "I couldn't breathe."
Another bucket of water was poured over his head and he was told he had one more chance to tell the truth.
He was told he was not a barrister, that he was a fraudster, and that he would be chopped up and brought to Tyrone.
The court heard that he was told he was a "stupid dumbfuck to mess with the head of the IRA" and that Jonathan Dowdall was a "good friend of Gerry Adams and Mary Lou McDonald".
He was told if he contacted gardai he would be killed.
Patrick Dowdall threatened to pull off his fingers one by one with a pliers.

Bank details
Hurley told the guards that the Dowdalls were asking him why he had sought Jonathan Dowdall's bank details and that the father and son were concerned Hurley was trying to defraud them.
The entire ordeal, the court heard, lasted for three hours.
Three video clips, recorded on a mobile phone, were shown to the court.
The first of three clips, from 12 January 2015, showed Hurley trying on motorcycle gear in the Dowdalls' garage.
In the second and third clips, from 15 January, Hurley was seen bound to a swivel-chair in the garage. The swivel-chair had been pushed to its side and Hurley's head was on the floor.
The video showed Jonathan Dowdall hold a tea-towel over Hurley's face and pour a bucket of water over his head.
The former councillor repeatedly asked Hurley, "What were you going to do with my bank details?"
Hurley said that he had applied for a loan.
Jonathan Dowdall said, "I'm going to cut you up piece-by-piece."
"Please don't hurt me," Hurley said.
The court then saw Jonathan Dowdall use an electric razor to shave Hurley's head. He asked again, "What were you doing with my bank details?"
He told Hurley, "It's all over Facebook you're one of the biggest conmen going."
Jonathan Dowdall held Hurley down and poured another bucket of water over his head.
Later, the swivel-chair was lifted up.
Patrick Dowdall was heard saying, "I'm going to start with the little one and work my way up to your thumbs."
The court heard that neither Jonathan nor Patrick Dowdall have any previous convictions.
Michael O'Higgins SC, for Jonathan Dowdall, and Michael Bowman SC, for Patrick Dowdall, told the court that their clients wanted to apologise for the violence and threats inflicted on the injured party.
The court heard that Jonathan Dowdall, a married man with four children, is a qualified electrician who in 2007 went into business himself, securing contracts with Bank of Ireland and G4S, a security company.
O'Higgins said that he is "a man who lives for his family and has invested very heavily in his family".
The barrister said that after meeting Hurley his client he had searched online and discovered that a number of complaints had been made regarding transactions with Hurley. There was a reference to a man who had sold a car and was paid by Hurley in a Euro cheque but the cheque had bounced.
O'Higgins said that Dowdall was under huge pressure and that his business depended on a good credit rating.
He wanted to frighten Hurley, the court heard, into not using his bank details.
The court also heard that Hurley's profile on LinkedIn showed the official logo of the Law Library and stated that he was a barrister since July 2011.
Detective Inspector Hanrahan agreed with O'Higgins that Hurley is not a barrister.
Hurley has two convictions for fraud.
In a victim impact statement, read to the court by Heneghan, Hurley said that it was a "brutal and heinous act of crime" and that his "life has turned into a tower collapsing".
He said that he has lost his job and his friends and that the "psychological injuries will never heal completely."
Ms Justice Isobel Kennedy, presiding, sitting with Judge Sinead Ni Chulachain and Judge James Faughnan, remanded the Dowdalls in custody until 19 May, when they will be sentenced.
Welcome
In a statement this evening, Sinn Féin TD Mary Lou McDonald said that she welcomed the conviction of Dowdall.
"The details of the attack perpetrated by him are deeply shocking," she said. "I hope the sentence delivered by the courts reflects the seriousness of the offence and the trauma endured by the victim.
Jonathan Dowdall left Sinn Féin some years ago. He subsequently worked with, and supported, a political opponent of Sinn Féin in the Dublin Central Constituency.
With reporting from Sean Murray

Comments are closed as the matter is before the courts