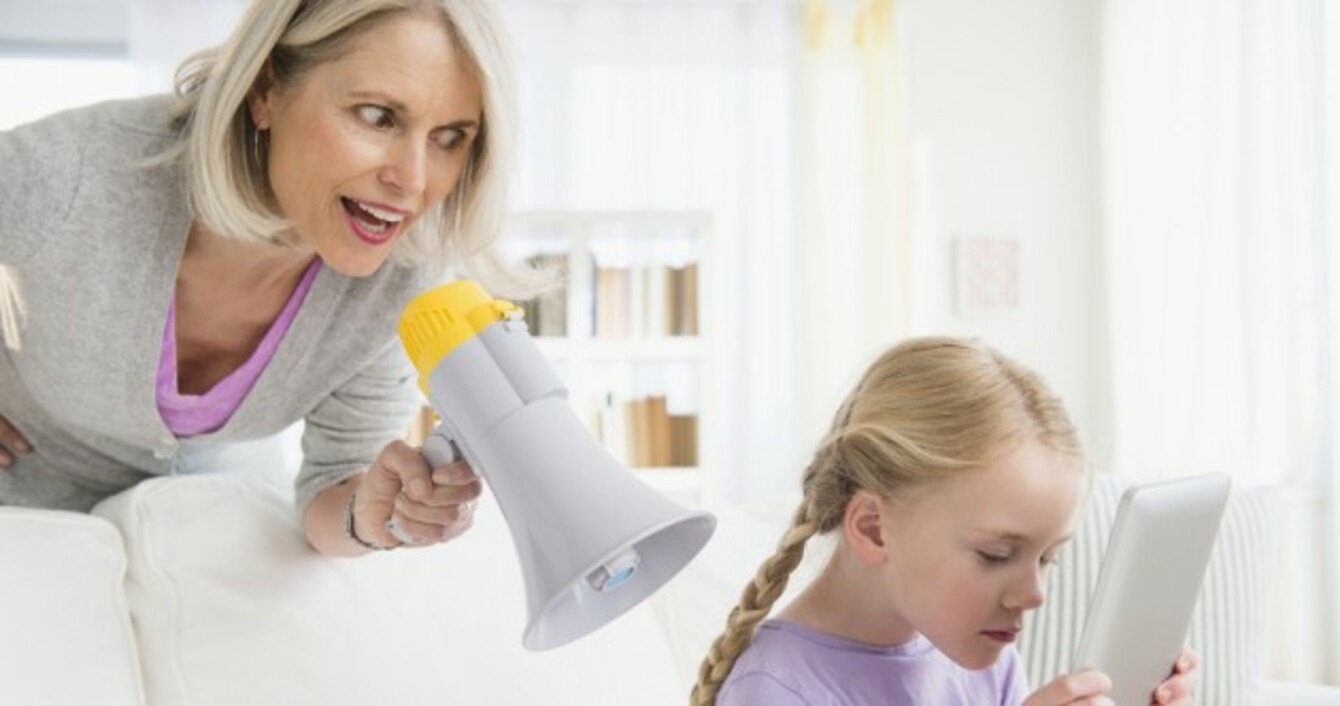 Don't yell at your family - let it out with TheJournal.ie.
Image: Shutterstock/Amble Design
Don't yell at your family - let it out with TheJournal.ie.
Image: Shutterstock/Amble Design
THEJOURNAL.IE IS TODAY delighted to announce an exciting new era for its valued users: our comments section is going behind a paywall.
The comments paywall – or 'saywall' – will kick in from midnight on 31 April.
While our above-the-line offering of cracking news and analysis will remain free to view, we believe that those with an(y) opinion to express are willing to put a modest price on being part of Ireland's most colourful commenting community.
Features will allow users to access:
Three membership levels
Free comments
Viewpoints® to get discounts
Premium 24-hour tech support
The 'leaky' saywall
Our metered, or 'leaky', saywall will allow all users to comment up to ten times a week on their device of choice. This allows all of our users to remain a vibrant part of our comments section.
Each of these comments will, however, appear in Comic Sans font and must be selected from a random, but pre-approved, list available on TheJournal.ie Comment Generator™
Sample comments include:
And this is news how?
I'll tell you where there's a donkey sanctuary. The biggest donkey sanctuary in Ireland is on Merrion Street.
Didn't read the story but your headline is totally wrong.
Denis O'Brien ate my homework.
Another gay article. Tpcl jrnl.
I don't care. I'm not paying for it twice.
Note: users attempting to breach the 10-comment limit through social media or search links will have the comments section hidden from their device for a week.
Membership levels
'Power commenters' who wish to have even more say on  TheJournal.ie will have the option of signing up to one of three fantastic membership levels – bronze, silver and gold.
Check out the advantages of each one:
Bronze Broadcast
up to 40 FREE comments a week, only 20 of which must be selected from TheJournal.ie Comment Generator™
ability to comment on the activities of Oireachtas members, up to junior ministry level; and on weather articles but only up to yellow-status alert
delivery of our free 'Comments of the Day' email shot (although only silver- and gold-level members are eligible for inclusion in these awards)
Speculation Silver 
up to 80 FREE comments a week
ability to comment on the activities of Oireachtas members, up to senior ministry level and senators who have held their seat for over a decade without challenge
option to 'collapse' comment reply threads which threaten to hijack their original comment
Gold and Bold 
UNLIMITED commenting
option to delete comments from users with whom they fundamentally disagree/have an aesthetically-unappealing profile picture 
tech support to help 'bling' up your commenting profile with a selection of hilarious gifs and emojis appropriate for every sentiment
access to TheJournal.ie's citizen journalist arrest scheme where white-collar crime and erratic drivers may be reported directly to the DPP
free quarterly entry to TheJournal.ie's daily news meeting and full control of the 9 at 9 and morning poll topic for that day
And there's more!
Particularly active commenters who build up 1,200 Viewpoints® points a month through their TheJournal.ie memberships will be eligible for a Viewpoints® loyalty card.
Your Viewpoints® loyalty card entitles you to discounts in retailers across the country.  Not only will you be able to get money off from your shopping and gift purchases, you'll also gain access to exclusive TheJournal.ie Commenter Rooms, opening in big-name clubs across the country shortly, where you can mingle and chat with like-minded commenters.
Where do I sign up – and how much will it cost me?
Fees for the new membership structure are as follows*:
#Open journalism No news is bad news Support The Journal

Your contributions will help us continue to deliver the stories that are important to you

Support us now
Broadcast Bronze – €10 per month or 200 Viewpoints®
Silver Speculation – €20 per month or 400 Viewpoints®
Gold and Bold - €50 per month or 1,000 Viewpoints®
*Cash purchasers will need to provide TheJournal.ie with their PPS number, bank account IBAN and BIC details, mother's maiden name and [Inter/Junior/Group/Leaving] Cert points total [delete where applicable].
How can I earn Viewpoints®?
There are a number of different ways in which TheJournal.ie comments members may rack up Viewpoints®, including:
- Take part in our Pseudonym Amnesty which happens on the first Friday of every month. Agree to sign in with your real name, verified by passport/driving licence/Xtravision card, and earn 300 Viewpoints®
- Sign up with any of our partner brands and earn 45 Viewpoints® per sponsored comment. Example: "This story got me so worked up, I had to cool down with an icy can of Lilt."
- Earn 20 Viewpoints® for every comment you have included in our daily 'Comments of the Day' email round-up. The Comment of the Year [applicable to Gold and Bold members only] will earn a bonus 2,000 Viewpoints®, be voiced by 'Taken' star Liam Neeson, broadcast on all of our social media channels on New Year's Eve and made available as an exclusive ringtone for your smartphone.
TheJournal.ie team is looking forward excitedly to a new era in commentary. By participating in our saywall, you are helping us to continue bringing you journalism, information and quality political gifs free of charge.