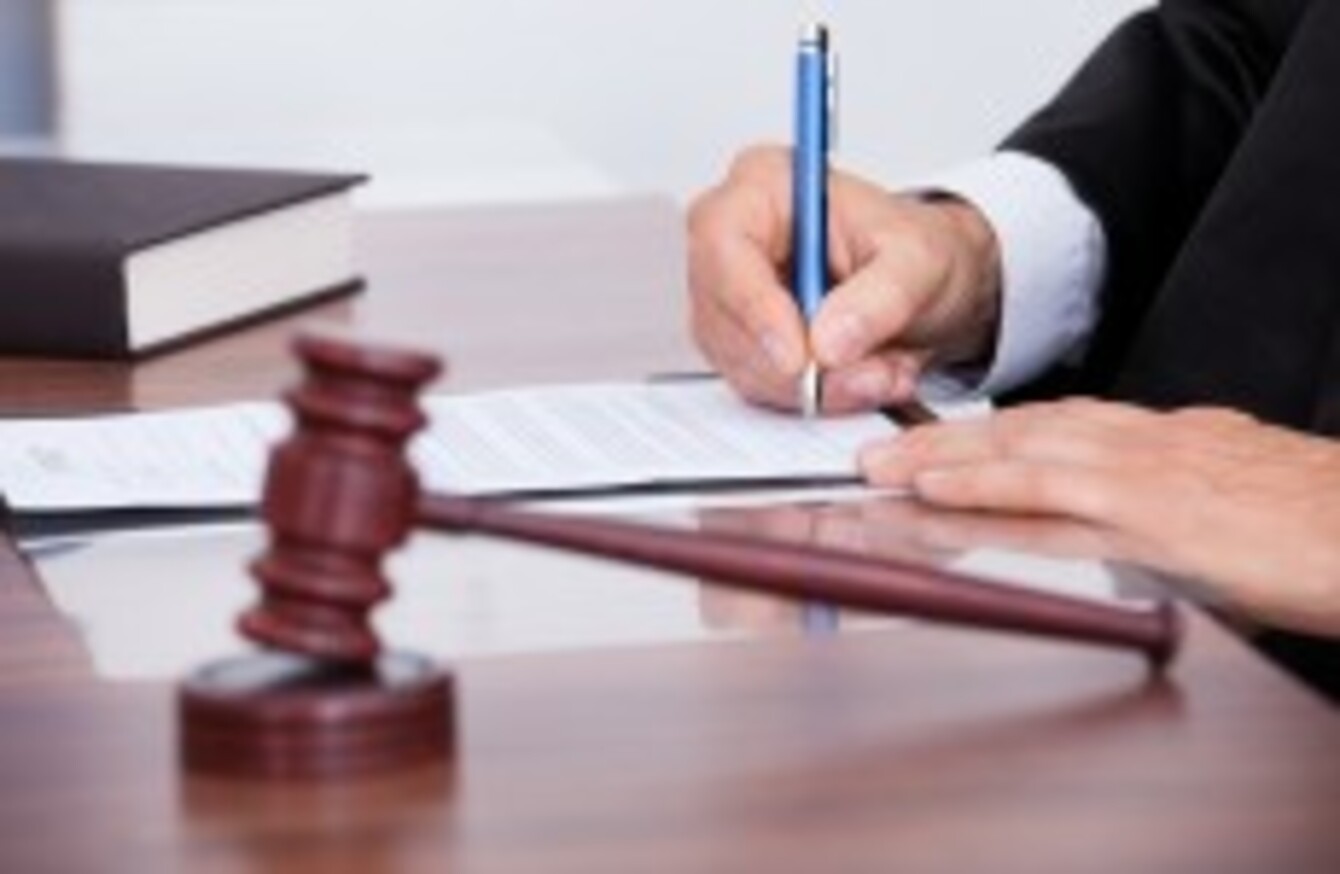 Image: Judge writing via Shutterstock
Image: Judge writing via Shutterstock
Updated 7.55pm
A JUDGE HAS apologised after making a remark about a Muslim man in court this week.
Speaking in a Tallaght court on Thursday, Judge Anthony Halpin said "Muslims feel that they can actually beat their wives".
Halpin has released an apology this morning, stating, "This week I made an unfortunate and incorrect remark in court.
"This has attracted some attention which gives the impression that I hold views less than favourable to the Muslim Religion.
I would like to state that nothing could be further from the truth.
"I accept that I made the remark, but what I intended to say, and should have said, was that people who beat their partners do not appreciate the provisions of Safety or Protection Orders, and they need intervention and education in that regard.
I had no intention of referring to, or offending Muslims or their religion, and I apologise for the hurt caused.
He concluded by saying "I ask for their forgiveness".
The Immigrant Council of Ireland has welcomed the apology by Judge Halpin.
The Judge's reassurance that he had no intention of offending Muslims or their religion is particularly welcome and we accept the apology to that community is genuine.
"This episode again underlines the need for people in authority to reflect on the impact their remarks, even those made off the cuff or in the heat of the moment, can have on the wider public and feed into stereotypes which are wrong and offensive".
This isn't the first controversial comment from Judge Halpin.
In January he suggested that the civil defence be brought in to help police Tallaght.
Originally published 2.44pm