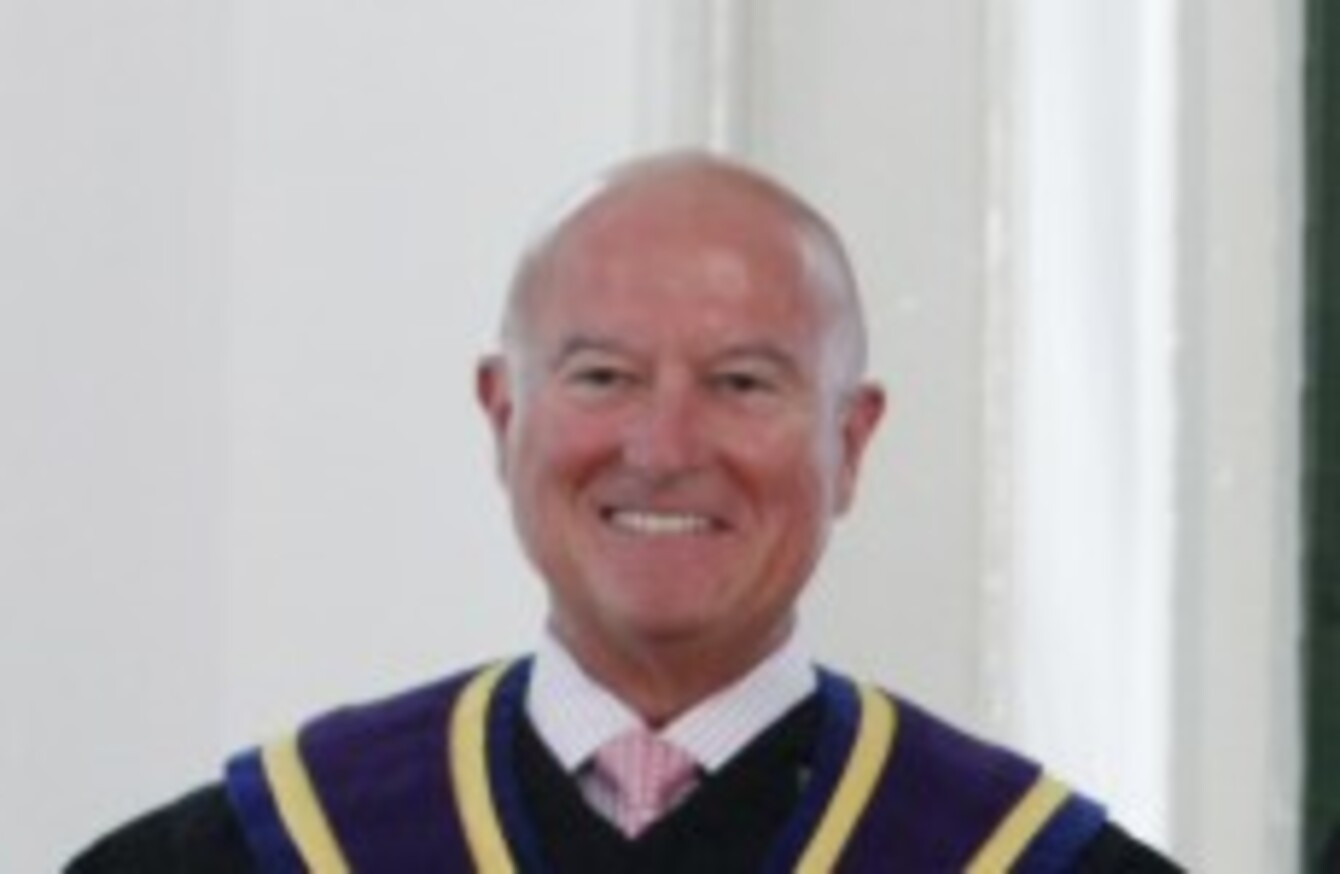 Seamus P. McCaffery
Image: AP/Press Association Images
Seamus P. McCaffery
Image: AP/Press Association Images
AN IRISH-BORN judge in Pennsylvania has been temporarily suspended after admitting to sending sexually explicit emails.
In a statement, the Supreme Court of Pennsylvania Western District said that it is relieving McCaffery – who was born in Belfast and emigrated with his family to the US when he was five – on an interim basis of any and all responsibilities.
Justice McCaffery publicly accepted responsibility for "exchanging hundreds of sexually explicit emails with a member or members of the Office of Attorney General", said the statement.
Some of the emails and attachments "depict sexual acts" or "highly demeaning portrayals of members of various segments of the population, including women, elderly persons, and uniformed school girls".
A fellow judge, Chief Justice Castille, said that one email from McCaffery depicted "a naked 100 year-old woman as the target of a sexually explicit joke and a video of a woman in sexual congress with a snake that is clearly obscene".
Investigation
The emails surfaced during the Attorney General's review of the handling of the Gerald Sandusky investigation.
It also appears that emails sent and received by Justice McCaffery were circulated amongst others within the Office of Attorney General.
The order comes after media reports that Justice McCaffery may have "improperly contacted" a Philadelphia traffic-court official in connection with a traffic citation issued to his wife.
The reports also said that the judge may have acted in his official capacity to authorise his wife to accept hundreds of thousands of dollars in referral fees from plaintiffs' firms while she served as his administrative assistant.
A further allegation is that Justice McCaffery "may have attempted to exert influence over a judicial assignment on the Philadelphia common pleas bench outside the scope of his official duties".
Another judge, Judge Eakin, said that McCaffery told him to retract a statement of his review of material received from the attorney general's office or "materials embarrassing to Justice Eakin would be released to the media".
The Judicial Conduct Board will decide whether to file formal misconduct charges against McCaffery within 30 days.
It said it is suspending McCaffery "in view of the compelling and immediate need to protect and preserve the integrity of the Unified Judicial System and the administration of justice for the citizens of the Commonwealth".
In a statement, Chief Justice Castille said McCaffery's behaviour "has caused the Supreme Court to be held up to public ridicule" and that it would be "impossible" for the Court to function effectively while McCaffery sits on the court.
Castille said that McCaffery blames him for a serious of acts of misconduct on his part, but that he is correct in just one of his allegations: "I have been attempting to remove Justice McCaffery from this Court".