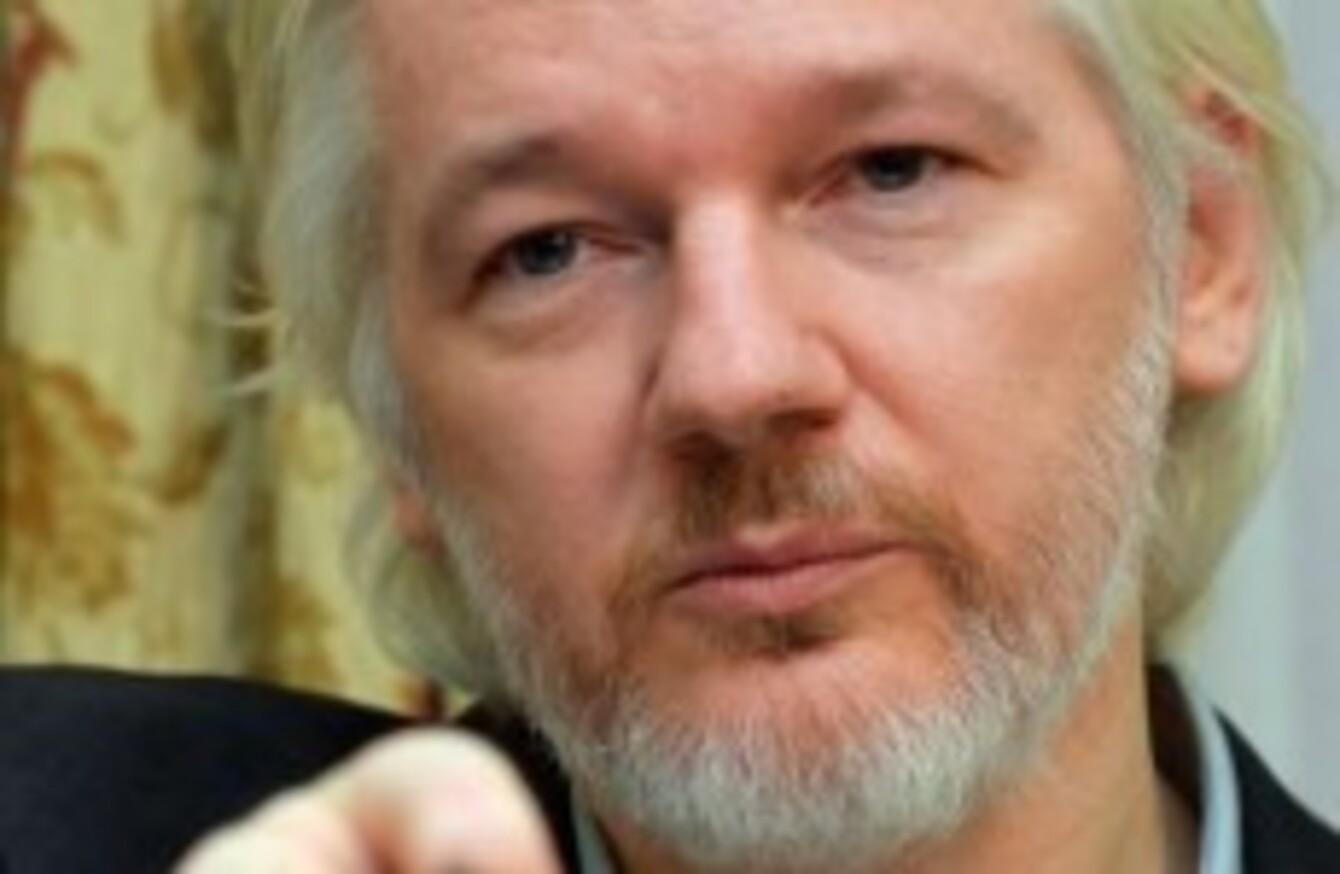 Image: PA
Image: PA
SWEDISH PROSECUTORS HAVE dropped their investigation into allegations of sexual assault against Julian Assange after the deadline for bringing charges expired.
However, they still want to question him on an accusation of rape made after his visit to Stockholm five years ago.
The 44-year-old Wikileaks founder has taken refuge in the Ecuadorean Embassy in London since 2012.
Swedish public prosecutor Marianne Ny said she has tried to interview him since autumn 2010, but "he has consistently refused to appear" after leaving Sweden.
"I still hope, however, that I will be able to arrange for an interview as there are ongoing negotiations between Sweden and Ecuador," Ny said in a statement on the agency's website.
The rape allegations will not expire until 2020.
In a statement, Assange said he is "extremely disappointed" and protested his innocence.
There was no need for any of this. I am an innocent man. I haven't even been charged. From the beginning I offered a simple solution. Come to the embassy to take my statement or promise not to send me to the United States. This Swedish official refused both. She even refused a written statement.
"Now she has managed to avoid hearing my side of the story entirely. This is beyond incompetence. I am strong, but the cost to my family is unacceptable. Even though I have been improperly treated, I would like to thank the many people in Sweden and the UK who have been very understanding of the wrong which has been done to me and my family."
Assange did not travel to Sweden for questioning as he feared he would have been extradited to the US to face espionage charges.
British authorities are to make a "formal protest" to Ecuador about Assange.
The Foreign Office in London said its ambassador in Quito would make the protest today, with Foreign Minister Hugo Swire calling his residence at the embassy in London an "abuse of diplomatic relations".
- with reporting from AP and AFP