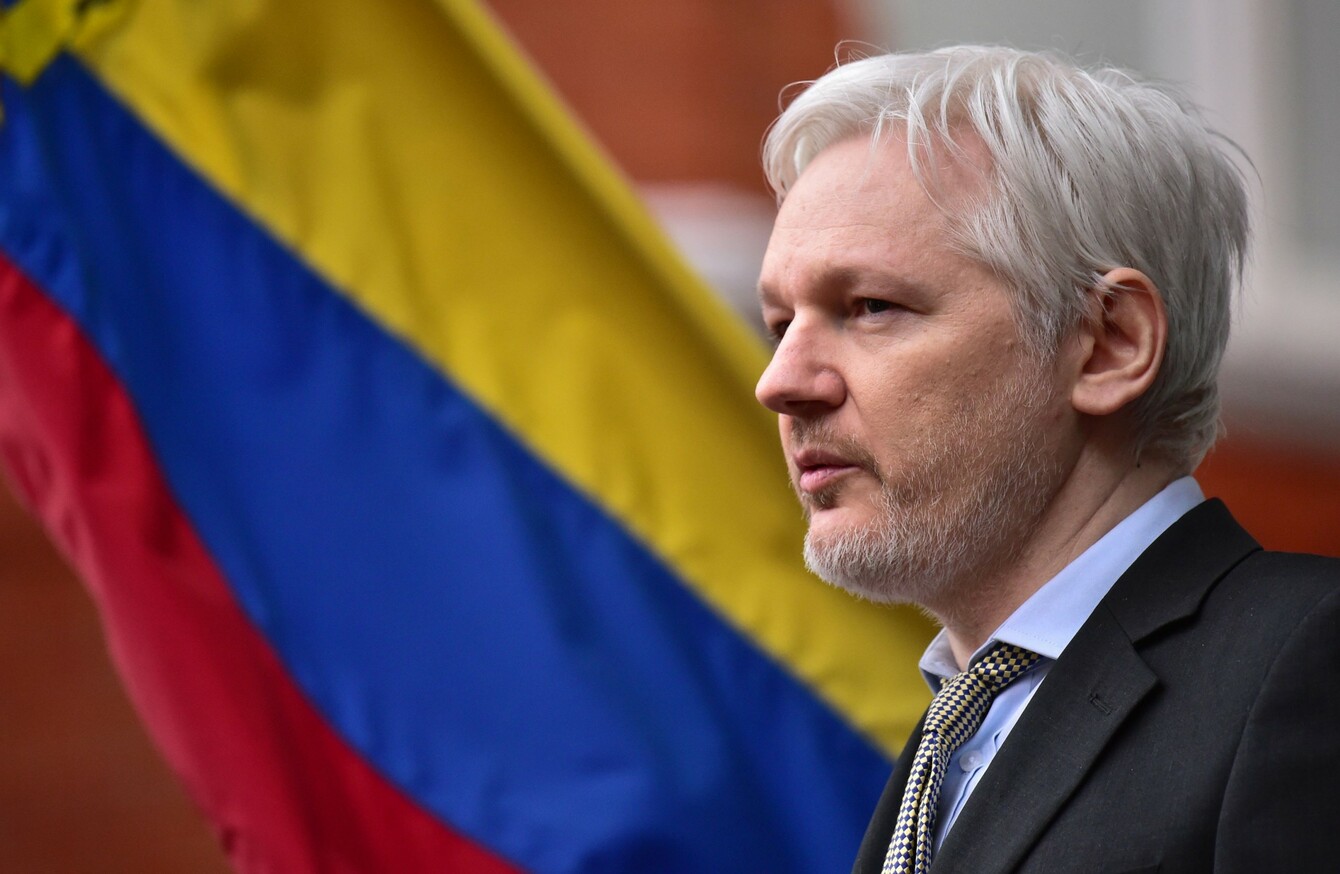 Julian Assange at the Ecuadorian embassy in London.
Image: Dominic Lipinski/Press Association
Julian Assange at the Ecuadorian embassy in London.
Image: Dominic Lipinski/Press Association
THE ECUADORIAN GOVERNMENT will allow Swedish officials to interview Julian Assange at its embassy in London.
Assange has been sheltering at the Ecuadorian embassy since June 2012. He has been sought by various jurisdictions for leaking controversial documents through the organisation WikiLeaks, which he founded.
In a statement, the foreign ministry said a letter has been sent by the Ecuadorian government to set up a meeting with Swedish officials at Quito's embassy in London.
The meeting is to take place "in the coming weeks", the statement said.
Prosecutors in Sweden want to interview Assange in connection a 2010 rape allegation against him.
The 45-year-old Australian sought refuge in the Ecuadorian embassy in London in June 2012 after exhausting all his legal options in Britain against extradition to Sweden.
Assange fears that if he were sent to Sweden to face trial, he could be extradited to the United States to be tried over WikiLeaks' publication of hundreds of thousands of classified documents and face a long prison sentence or the death penalty.
The documents that WikiLeaks have released in the past range from controversial footage of the Iraq War, to the recent cache of emails from Democratic National Committee, which hinted that the party tried to 'sabotage' Bernie Sanders' presidential campaign.
WikiLeaks claims to be a "an international non-profit journalistic organisation", although organisations such as the New York Times, which have liaised with the organisation in the past, have repeatedly cast doubt over their motives.
Assange yesterday appealed a Stockholm district court's decision to maintain a European arrest warrant against him over the rape allegation.
"We have appealed the decision to keep him remanded in custody in absentia," his attorney Tomas Olsson told AFP.
Assange's lawyers have said that is why he refuses to travel to Sweden to be questioned by prosecutors.
A UN Working Group on Arbitrary Detention on February 5 ruled in a non-binding decision that Assange's confinement in the Ecuadorian embassy amounted to arbitrary detention by Sweden and Britain.
Both Britain and Sweden have angrily disputed the UN group's findings.
With additional reporting from Gráinne Ní Aodha.