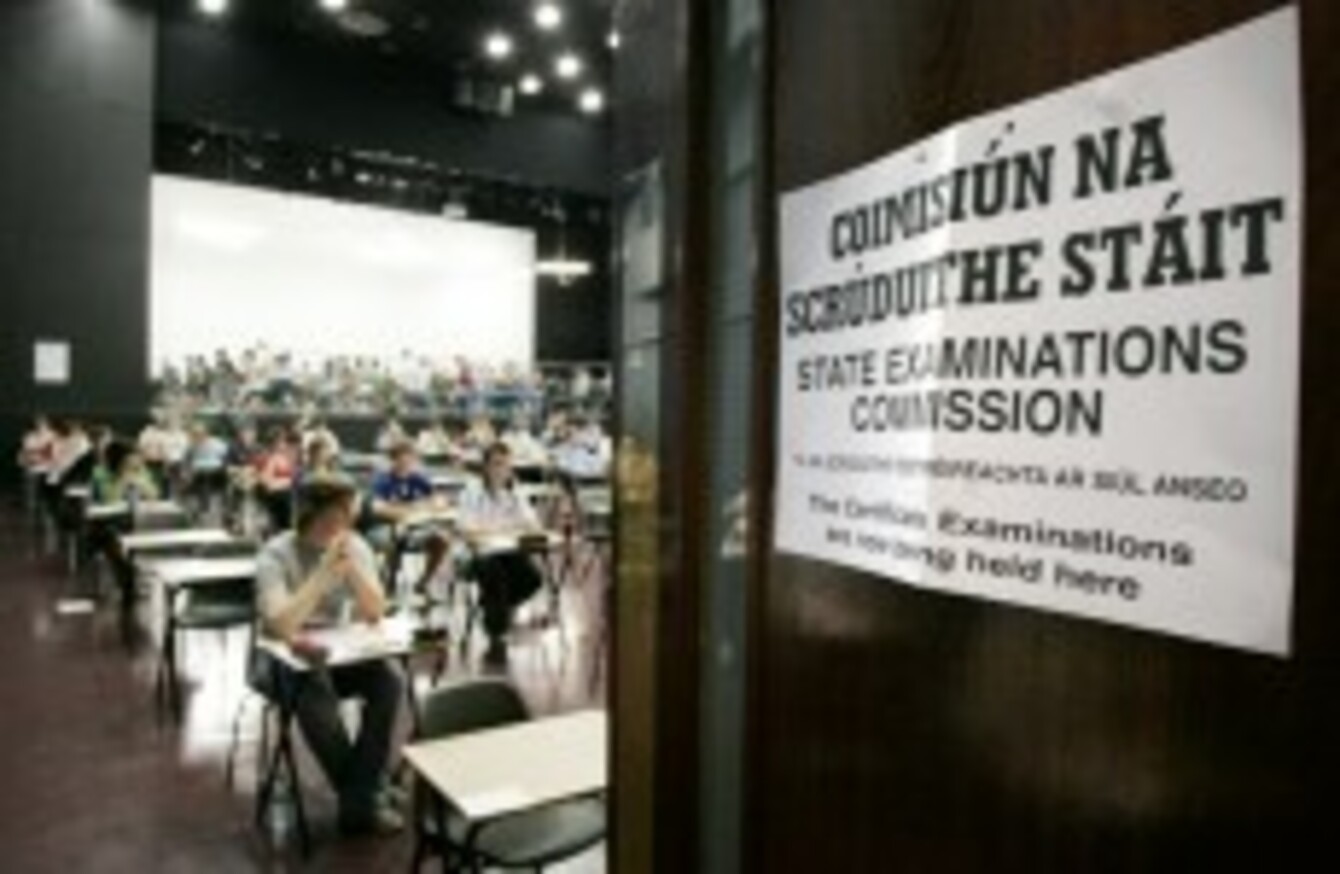 Image: Mark Stedman/Photocall Ireland
Image: Mark Stedman/Photocall Ireland
A MAJOR REVAMP of the Junior Cert programme will see students rewarded for their work outside of exams.
Under new guidelines set out by the National Council for Curriculum and Assessment (NCCA), students would receive marks for taking part in short courses.
The NCCA will develop eight short courses for use on an optional basis from the 2014/15 school year.
These courses are:
Chinese language and culture
Civic, Social and Political Education (CSPE)
Artistic performance
Programming and coding
Social, Personal and Health Education (SPHE)
Caring for Animals
PE
Digital Media Literacy
The draft proposals for the CSPE, SPHE,  PE and Coding courses have been published by the NCCA, with the end of the CSPE written exam one of the major changes.
SPHE students will be asked to show how their learning applies to real-life situations, such as devising media campaigns to promote mental health.
CSPE students will no longer sit an exam, but will do two action projects, keeping a diary of their work. The projects can be such things as mock tribunals or organising guest speakers.
In coding, students will learn to write and test computer code.
Students in PE will be expected to demonstrate performance in physical activities. They will have to understand and be competent in three of: atheltics, aquatics, divide court games like badminton and invasion games like football.
They will also have to work together in teams.
Teacher training in the short courses is expected to begin soon, but ASTI members have already indicated that they will not comply with it, due to industrial action.