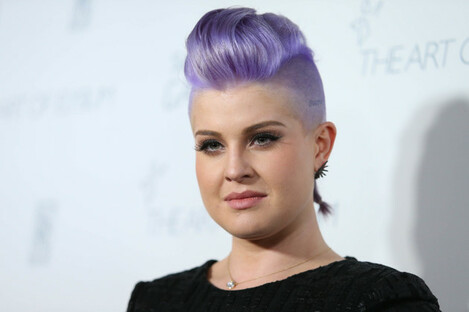 Source: Omar Vega/Invision/AP
KELLY OSBOURNE HAS apologised after causing outrage with a controversial comment about Latinos.
While discussing Donald Trump's recent comments about Mexican immigrants on daytime talk show The View yesterday, Osbourne said:
If you kick every Latino out out of this country, then who is going to be cleaning your toilet, Donald Trump?
Source: Zafer SARI/YouTube
Osbourne was immediately challenged by her co-host, Latina actress Rosie Perez, who said: "Latinos aren't the only ones who do that."
The comments caught fire on Twitter, with many people pointing out that Kelly herself is an immigrant:
Source: Roy/Twitter
Source: Enrique Hernandez/Twitter
Source: Ben Schwartz/Twitter
Source: silviaolmedo/Twitter
Source: Andrew Johnson/Twitter
Late last night, after a considerable online backlash, Osbourne apologised for the comment on Facebook.
…I will take responsibility for my poor choice of words but I will not apologise for being a racist as I am NOT… I don't want to bulls**t anyone with lame excuses.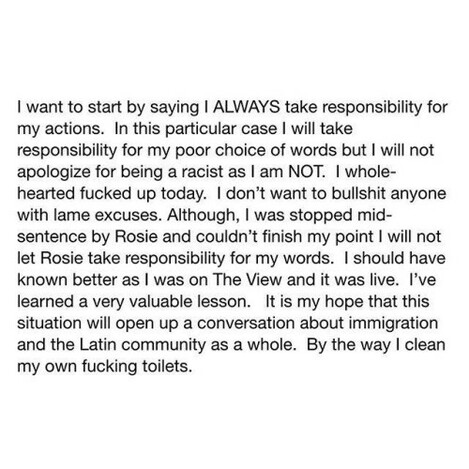 Source: Facebook/Kelly Osbourne
She claimed she "couldn't finish [her] point", but said she "should have known better":
Although I was stopped mid-sentence by Rosie and couldn't finish my point I will not let Rosie take responsibility for my words.
"It is my hope that this situation will open up a conversation about immigration and the Latin community as a whole," she said.
"By the way I clean my own f**king toilets."
By Valerie Loftus. Originally published on DailyEdge.ie.