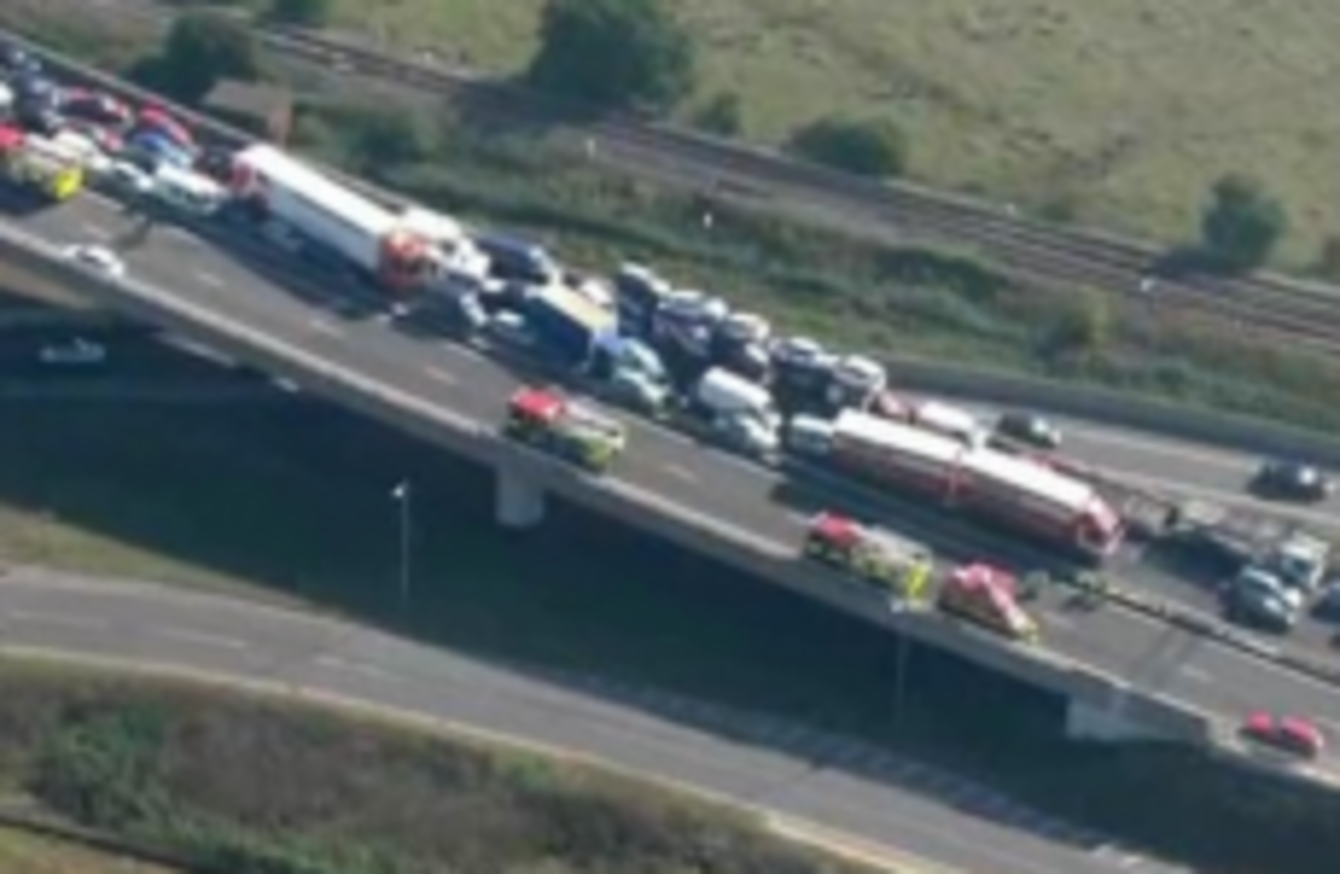 Image: Sky News/Screengrab
Image: Sky News/Screengrab
Updated 11.36
UP TO EIGHT PEOPLE have been seriously injured following a motorway pile-up in the UK this morning with a further 60 people suffering minor injuries.
Around 100 vehicles are believed to be involved in collisions on Sheppey Crossing in Kent after poor visibility conditions hampered motorists.
Kent Police originally said that there were over two hundred people injured but later reduced the figure. Firefighters were needed to free a number of people from their vehicles.
Traffic was closed in both directions on the bridge which which was busy with early morning commuter traffic.
The incident on the Isle of Sheppey happened at around 07.15 am this morning with eyewitnesses saying the crashes continued for between five to ten minutes.
Isle of Sheppey bridge crash

Aerial view of the bridge where the pile-up happened this morning.Source: Google maps

Isle of Sheppey bridge crash

Source: PA Wire/Press Association Images

Isle of Sheppey bridge crash

Source: PA Wire/Press Association Images

Isle of Sheppey bridge crash

Source: PA Wire/Press Association Images

Isle of Sheppey bridge crash

Source: PA Wire/Press Association Images