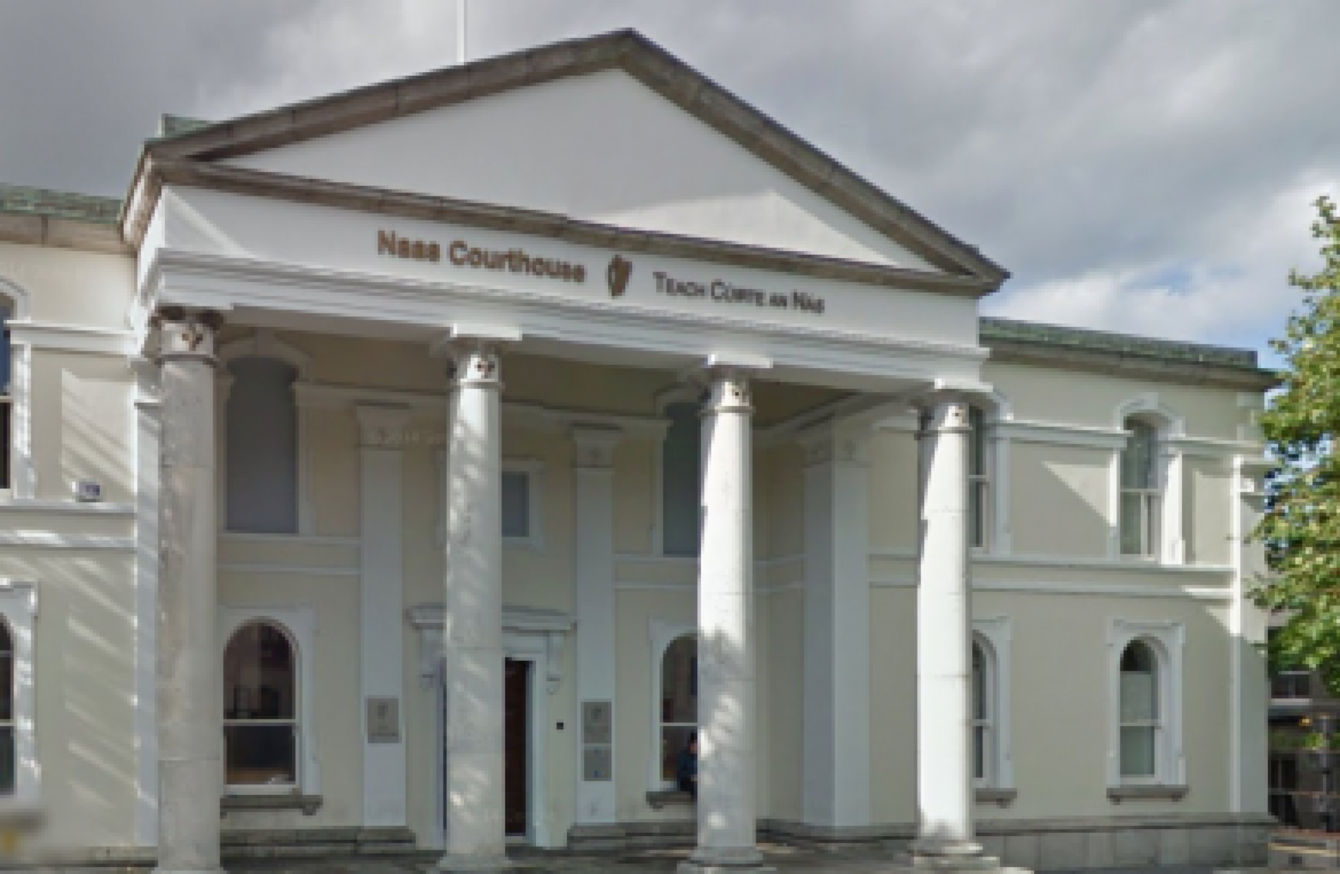 Image: Google Street View
Image: Google Street View
A COUNTY KILDARE man who was involved in setting fire to a car outside the home of a woman has been sentenced to eight months in prison.
Patrick Coady (27), Patrician Avenue, Naas, was convicted on a charge of arson at Sunday's Well, Blessington Rd, Naas, on 7 March 2015.
The young mother appeared at Naas District Court, recalling through tears, how she was in her sitting-room and tending to her newborn son when the incident occurred.
The court heard how she had given a bath to her six-week-old son and had placed him into a bouncer at her home.
"I heard a bang in front of my house, my car was in flames. I remember shouting to my mother and I said, 'My car is on fire'," she said during her evidence.
She told the court that the defendant had previously had a "falling out" with her boyfriend.
She said there were a number of people fleeing from the scene and that she recognised Coady.
She said she ran outside and recognised a hat with a red bobble that she says she saw Coady wear before. She alleged that she called his name and that he turned, looking at her "directly", and then proceeded to smash the windows of the car with a hammer while it was alight.
She returned to the house and her mother called emergency services.
The Kildare woman told the court how she had known the accused "to see" for about 12 years.
Defence solicitor Tony Hanohoe argued that with dim street-lighting, and not knowing Coady very well, that the witness did not actually see him.
She replied: "I have known him for 12 years."
Damage done
Evidence was heard how there were baby presents in the boot of the car when it was set on fire. The young mother had taken out a credit union loan to purchase the 2007 vehicle, a short time before the incident, the judge also heard.
In court, Garda Ned Malone outlined how Nass Garda Station received a call between 9.30pm and 9.35pm.
He confirmed he went to the scene of the alleged arson at 9.45pm and that the injured party's car had been burned out.
In court on Wednesday, Coady denied setting the car alight or smashing its windows. He claimed that he was in the Town House Hotel at the time of the incident.
The man who he said he met at the TownHouse appeared in court stating that they were there while the incident in Sunday's Well took place.
During this time, it is understood that his friend played a game of darts at his own house.
Supt Martin Walker argued that the injured party's evidence was very clear, while there were time gaps on the accused's part.
The court heard how the accused has 23 previous convictions. He is currently appealing a recent 12-month jail term handed down for a Section 3 Assault.
He also has previous convictions for blackmail and possession of drugs for sale and supply, the court heard.
Mr Hanahoe outlined how Coady is in a relationship and has three children. He is currently employed.
Judge David Waters imposed an eight-month sentence.