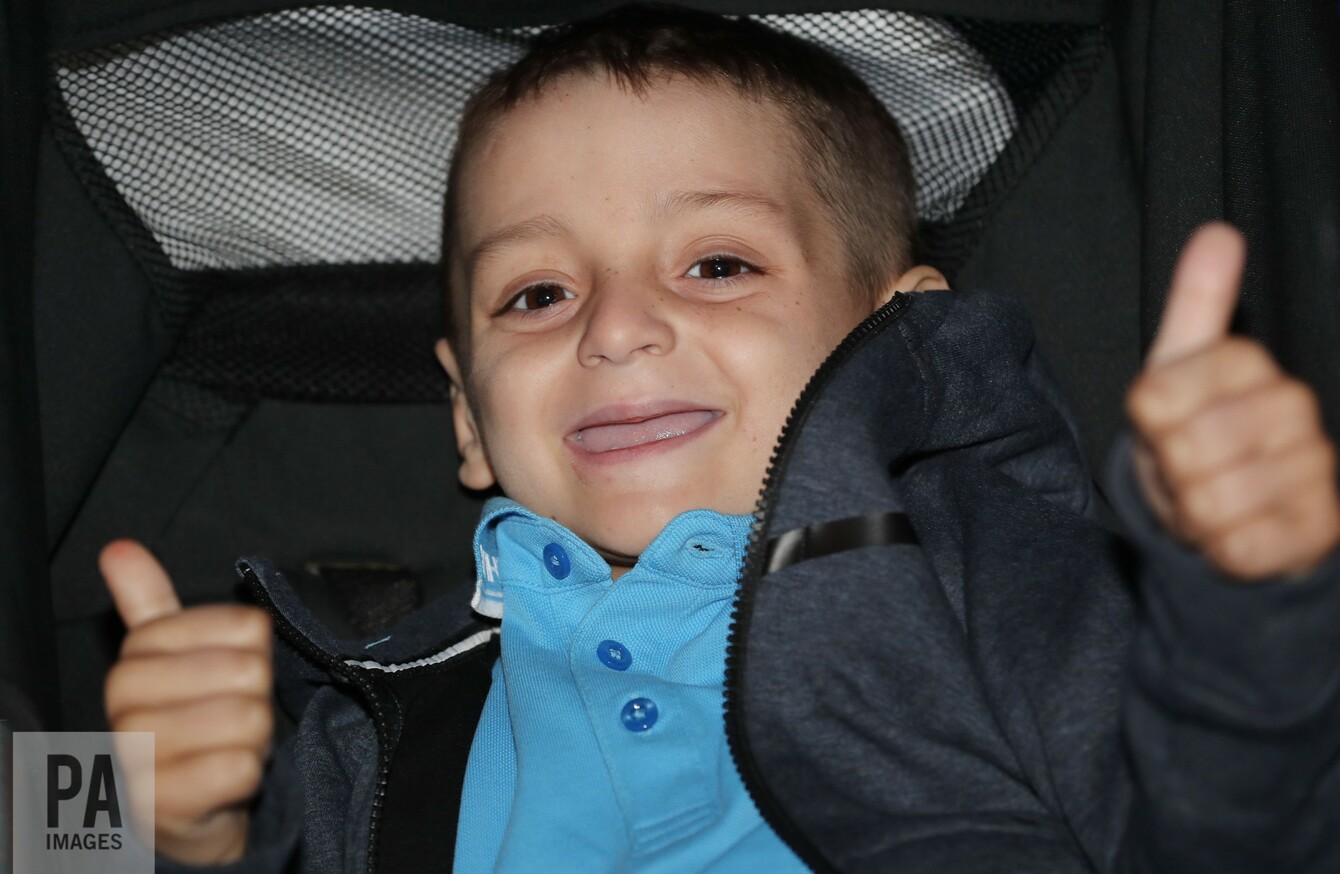 Image: Owen Humphreys/PA Images
Image: Owen Humphreys/PA Images
THE FAMILY OF a terminally ill child has accepted an apology from the website Ladbible which wrongly reported he had died earlier this week.
Six-year-old Bradley Lowery, from Durham, is known across England for being an avid fan of Sunderland football club. He suffers from neuroblastoma and is currently undergoing palliative care at home.
He became the just-relegated team's mascot earlier this year. He also led the England team onto the pitch for their World Cup qualifier against Lithuania in March.
He was recently named Child of Courage at the Pride of North East Awards.
After the false death report appeared online, the Lowery family claimed that the #RIPBradley hashtag was created by an online troll.
The statement from Ladbible said: "Earlier today we posted an incorrect story about Bradley Lowery, the inspirational young Sunderland supporter whose courageous battle against cancer has captured the hearts and minds of people around the world.
"We realise the magnitude of our error and unreservedly apologise to Bradley and his family. We're now investigating how and why this story was published to our website. It should not have been.
"We are in contact with Bradley's family to discuss this matter further, and have already committed to a £20,000 donation to support his Neuroblastoma treatment."
Once again, we cannot even begin to imagine the upset this will have caused Bradley, his family and anybody else following his brave fight.
Yesterday, Lowery's family took to their support Facebook page to call for the post to be removed from social media as Bradley is still alive.
"Can we ask people who have shared RIPBradley to take it down, this clearly been started by a troll, and he is very much alive and kicking, when/if anything was to happen, you will hear it here first," the post read.
The family later edited the post and claimed that the incorrect news of his death originated on Ladbible.
Ladbible issued a statement yesterday shortly after 4pm and apologised for posting the inaccurate information.
The website said that it has committed to a £20,000 donation to support Lowery's neuroblastoma treatment.
In a later post, the Lowery family wrote that they were in contact with Ladbible and confirmed that it had apologised for its mistake.
"Although seeing the status was very upsetting, mistakes happen and we would like to accept the apology and move forward from this. The Ladbible have always supported Bradley's campaign and this has not changed," the post read.
"We have built our campaign on positivity and we would like to continue this. Thank you for everyone's continued support."
The Lowery family have set up a JustGiving crowdfunding page for donations towards Bradley's treatment, with an aim of raising £500,000. As of writing, the family has raised £93,799 through the page.